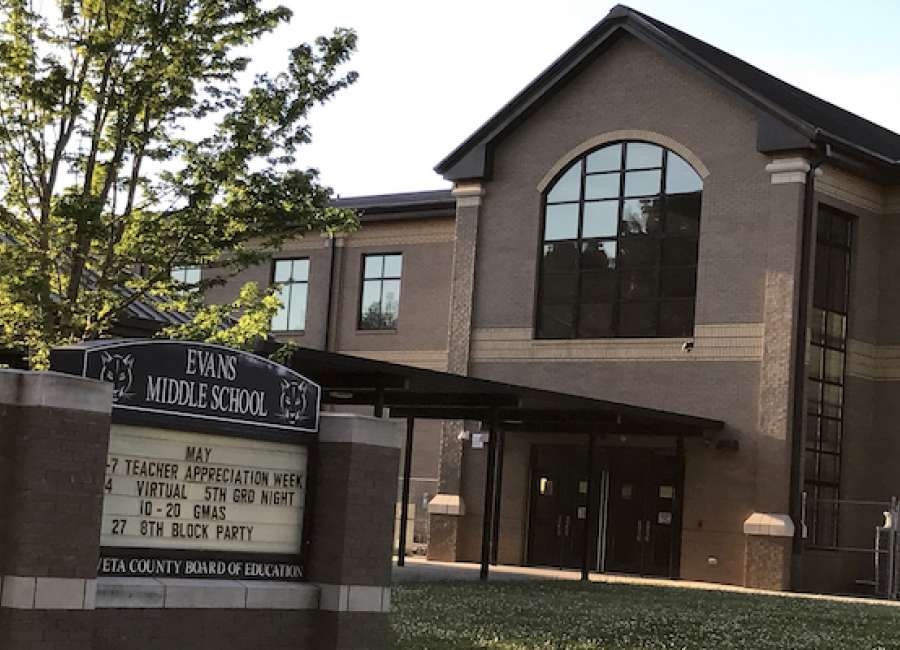 Exposure to one person who reportedly tested positive for COVID-19 has left 116 Evans Middle School students and employees quarantined.

The Coweta County School System's health department conducted contact tracing and notified those affected early last week, according to Public Information Officer Dean Jackson.
"It's no different than we have had to do all year long," Jackson said. "Like most cases, it's a single case but in this instance, there were a fairly large number of people who were affected because of close exposure."
That's because the positive intersected with the Evans football team, some classes and a school bus, he said. The school system follows the same protocol – including self-reporting, contact tracing and quarantine/isolation, as guided by the Georgia Department of Health and the Centers for Disease Control – regardless of the number of exposed people.
"There have also been some cases that affected nobody, or eight to 10 people," Jackson said. "(Quarantine) doesn't mean they will be positive, just that they've been exposed to a positive. This is the protocol we follow to head off an outbreak."
Community spread has slowed in Coweta County, and COVID-19 vaccinations are now widely available to all Georgians ages 16 and older.
"We are very fortunate in that we have lower community transmission in Coweta than we had in February, but we still have some," Jackson said. "We're having to deal with this less and less, but we still have some. We're going to have some positive cases, and we are going to have some quarantines."
Mitigative measures will remain in place in Coweta schools for the foreseeable future, Jackson said, and that includes quarantining students who have been exposed to COVID-19.
"We know that's frustrating for parents, and it can be frustrating for students and the nursing staff who work with them," Jackson said. "After the quarantine period, we'll get them back in school. Until then, they'll be virtual. It's not meant to take a lot of people out of school – it's meant to safely be able keep everybody else in school."