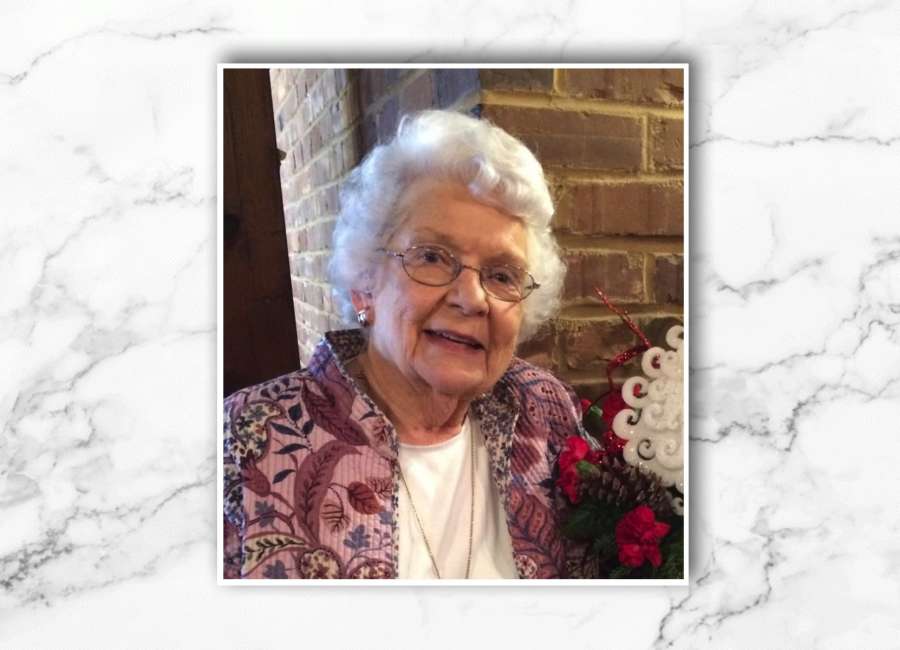 Elizabeth "Liz" Ann Clarke Muzio, born May 1, 1931 in Atlanta, GA to Rosalba Owens Spencer, of Baltimore, MD and Wilburn Rucker Clarke, of Owensboro, KY, was ushered peacefully into the arms of Jesus Christ her Savior early Easter Sunday, April 4, 2021.
Known by all for her kindness, she was a loving wife, mother, and grandmother. She was married to Andrew "Andy" H. Muzio of Tampa, FL (who predeceased her in 2011), for 61 years. Liz is survived by four children: Rob (Eileen) Muzio of Newnan, Susan Muzio Conner of Newnan, Missy (Greg) VanBuskirk of Green, OH, and Nancy (Randy) Gruendyke of Whittier, CA; sister, Rose Clarke Hood of Fayetteville, GA and sister-in-law, Josephine Sciascia Clarke of Newnan. She leaves 14 grandchildren and 9 great-grandchildren.
Liz lived each day serving the Lord and spreading His joy, spending her last years at Wesley Woods of Newnan, GA. She was a member of First Baptist Church, Newnan. Liz, an avid reader, obtained a B.S. in Library Science from UWG and a Master's in Library Science from Kent State University. She was Head Librarian for more than 20 years for the Springfield School System, Akron, OH. Liz enjoyed volunteering alongside Andy at Summit Missions in Green, OH for many years after retirement.
Visitation will be at McKoon Funeral Home on Jackson St, Newnan, from 6 - 8 p.m. on Saturday, April 10, 2021. The funeral will be held at First Baptist Church, Newnan at 3 p.m. on Sunday, April 11, followed by interment at Forest Lawn Memorial Park.
Memorial gifts may be made in Liz's name to First Baptist Church, 15 W. Washington St., Newnan, GA 30263.
Condolences may be expressed at www.mckoon.com.
McKoon Funeral Home & Crematory | 770-253-4580