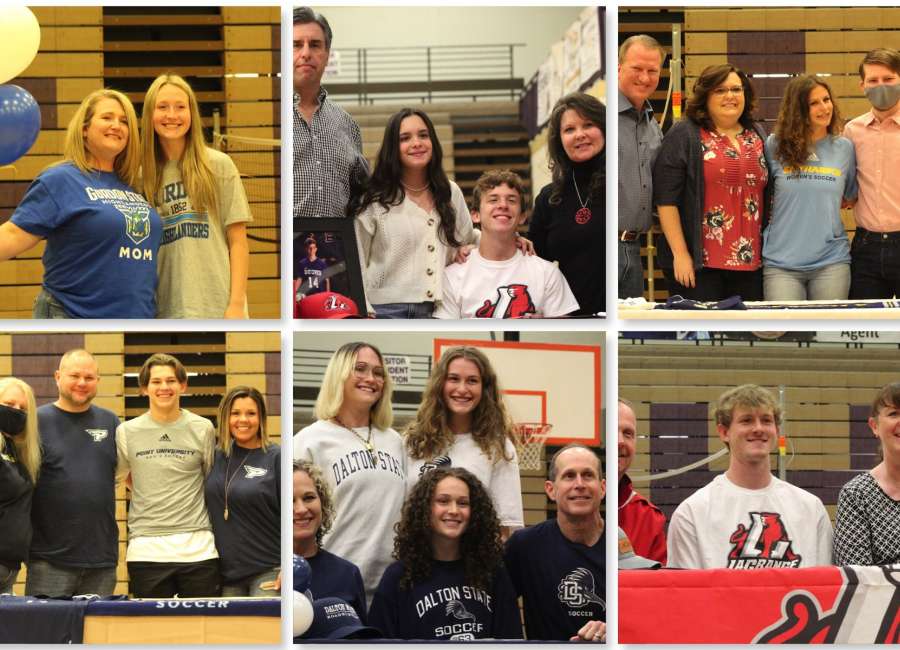 Six soccer players from East Coweta High School signed letters of intent to play at colleges across the state on Friday morning.

Seniors Cassidy Abbott, Riley Bennett, Michael Haase, Gavin McCarty, Graham Peruski and Morgan Pent all signed intentions to go to four different colleges. Haase and Peruski will go to LaGrange College, McCarty and Pent will go to Point University, Abbott will go to Gordon State College, and Riley Bennett will go to Dalton State University.
Todd Beldon, varsity assistant coach for both the boys' and girls' soccer teams, was very proud of the students.
"These kids are great kids," Beldon said. "It's fun to be with them. I've watched them grow up, and to see them grow up and to get a class like that that I've seen a lot over the years, it's very special. They're very good kids."
Beldon said he never had to worry about the students, either in the classroom or out of it.
"They're great in the classroom. I couldn't ask for anything better. I don't even have to check grades, I don't even have to look at them, because they're great. They've got great attitudes, great work ethic, just good kids. Really good kids. I have no problems out of them at all, ever."
The coach also felt the six players had very bright futures, as did other players on the East Coweta Indians soccer teams.
"They all do. Everyone of those six kids there do, and more on the team," the coach said.
The students were joined by their families and their coaches, not just from East Coweta and their colleges, but of the club teams they played for, teams such as MOBA in Peachtree City.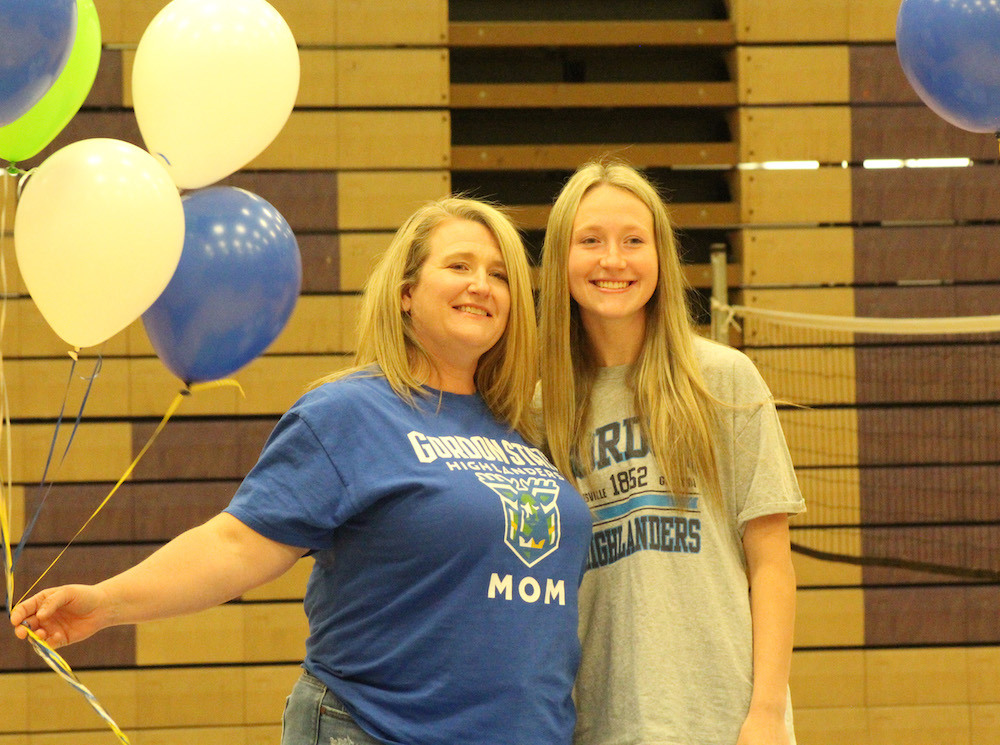 Cassidy Abbott, pictured with her mother, will continue to play soccer at Gordon State College in Barnesville.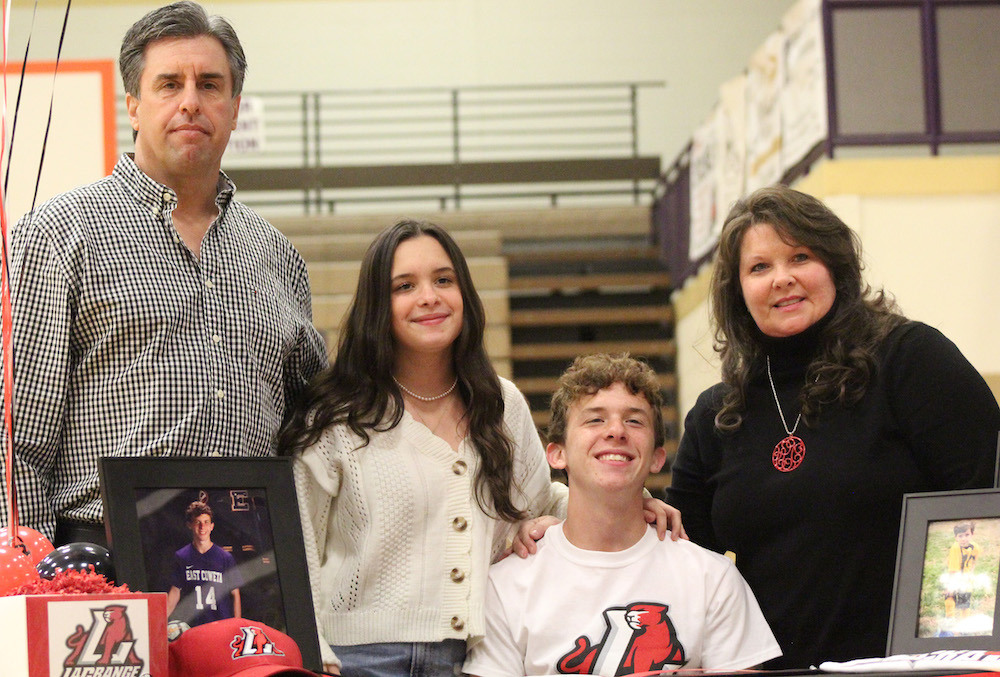 Graham Peruski, pictured with his family, will play for LaGrange College.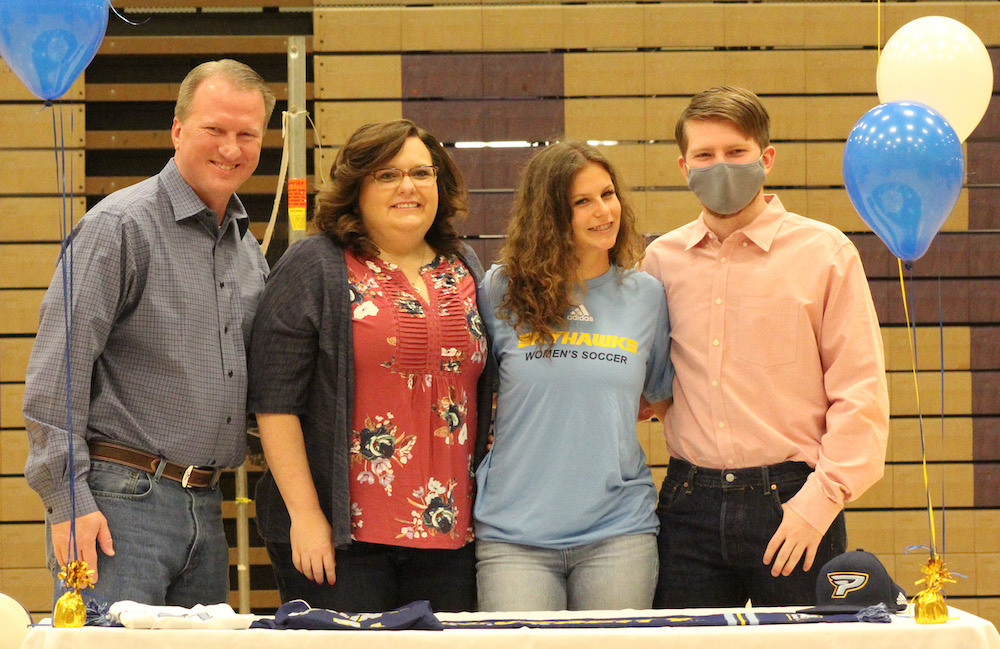 Morgan Pent, pictured with her family, will continue her soccer career at Point University.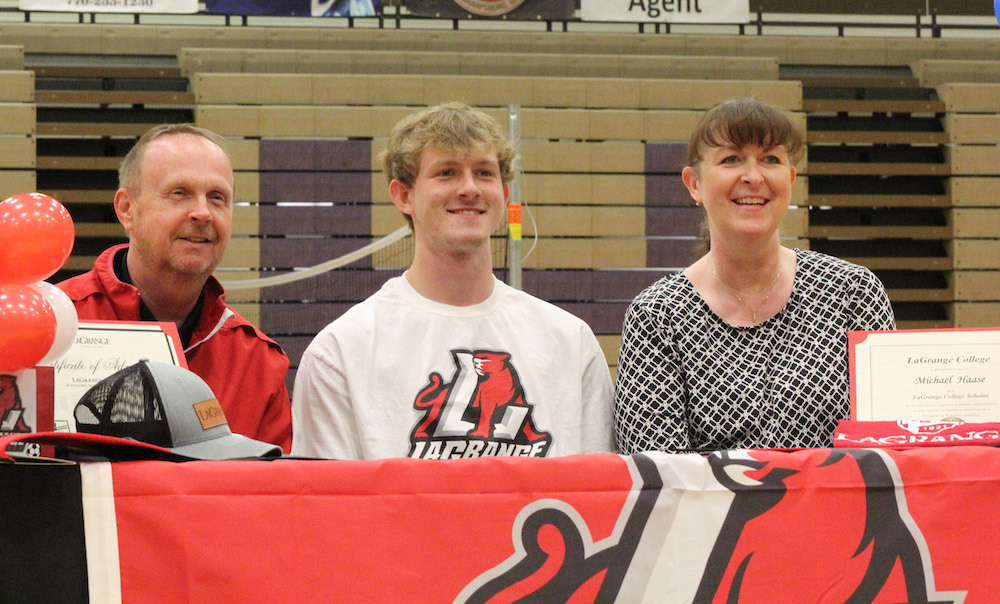 Michael Haase, pictured with his parents, will go to LaGrange College to play soccer.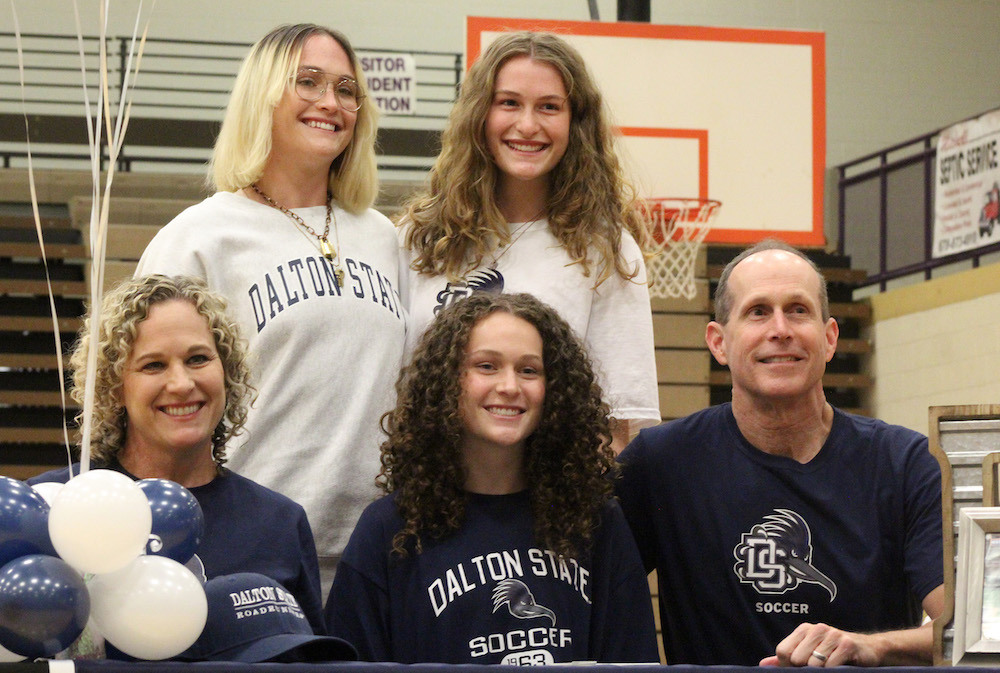 Riley Bennett will go from East Coweta High School to Dalton State University to continue her soccer career.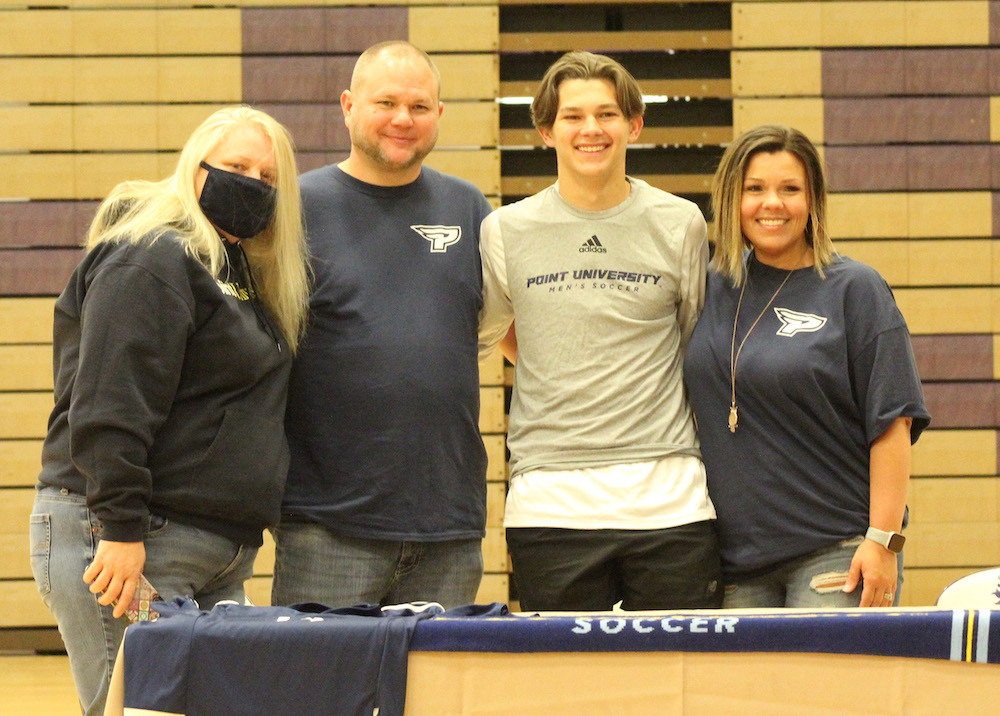 Gavin McCarty, pictured with family, will play soccer at Point University.