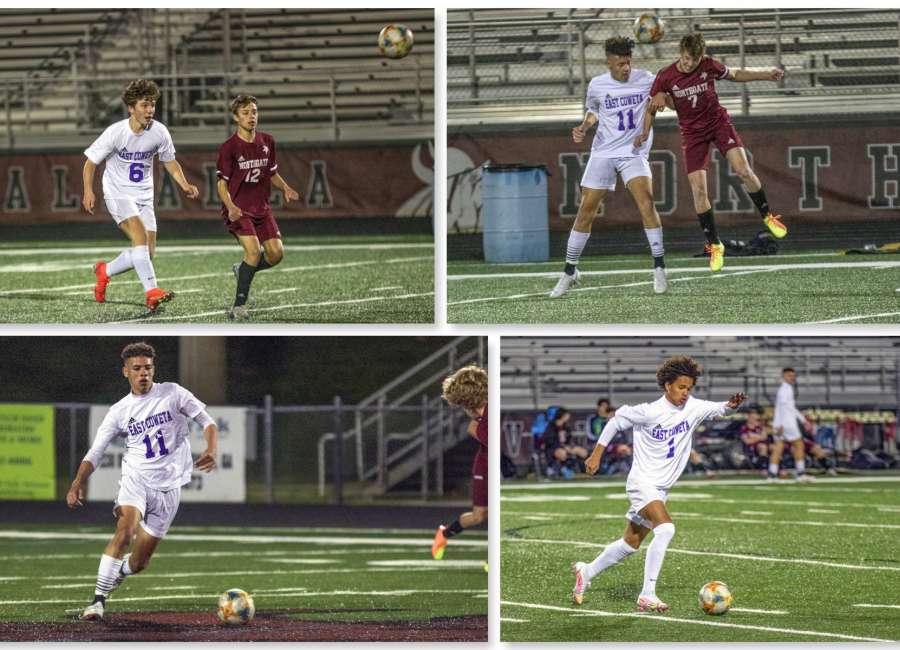 The East Coweta Indians soccer team went into their Spring Break with a sweep of the Northgate Vikings on Friday night.
The match was part of the 2021 Soccer Coweta Cup. The girls got a shutout from goalkeeper Anna Wright to win 1-0 while the boys got two goals from Beau Beldon in their 3-1 victory.

The East Coweta Lady Indians improved to 11-2 on the season, including 3-0 in region 2-7A. They got a goal from Morgan Pent with 2-minutes remaining in the game and Wright made that hold up.
With a win over Newnan next Tuesday night, the Lady Indians would clinch the region championship. Conversely, a win by the Lady Cougars would force a three-way tie that would include Newnan, East Coweta and Campbell.
The Lady Vikings have already qualified for the playoffs in Class 5A as a third seed from Region 2.
In the boys' game, Viktor Williams scored the first goal for East Coweta, but Viking Michael Dobur found the net for the equalizer before halftime.
Beau Beldon scored his two goals in the second half to clinch the 3-1 victory. The win improved East Coweta's record to 7-6 for the season. They will need a win against Newnan next week to force a three-way tie for the fourth spot with Newnan and McEachern.
The Vikings Have qualified for the playoffs as the fourth seed from Region 2-5A.
Newnan was supposed to host East Coweta next Monday night, but because of last week's storm damage, the game will be played at Northgate High School. Newnan will return to Northgate next Friday to close out Coweta Cup play against the Vikings.
Northgate travels to The Heritage School next Monday night to face the Hawks. East Coweta will also make a trip to Heritage next Friday, April 16.
Photo credit: Michael Clifton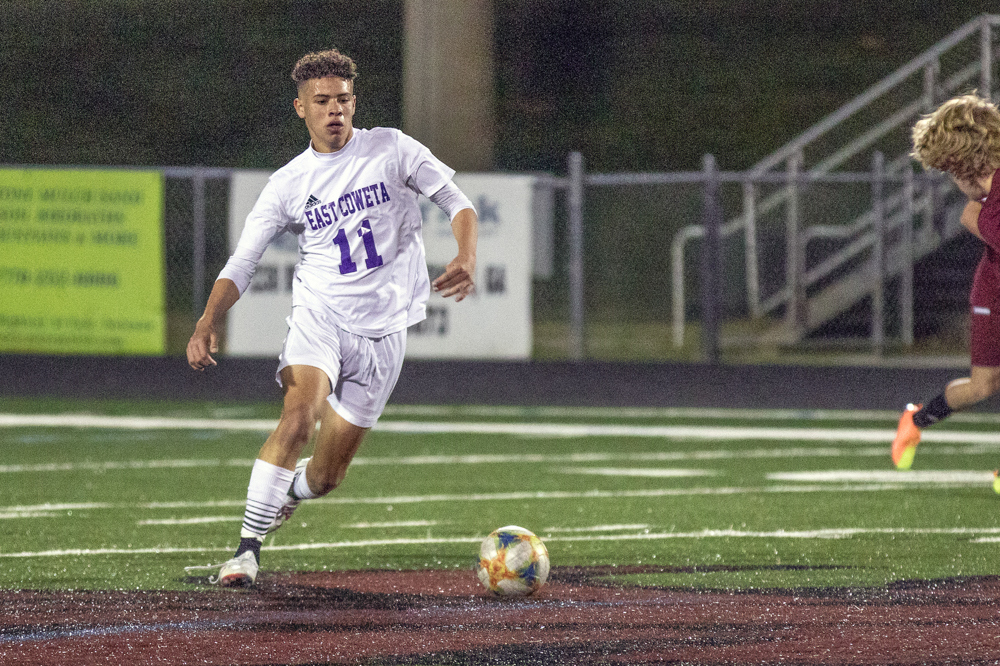 Khemet Page advances the ball into the Indian offensive zone.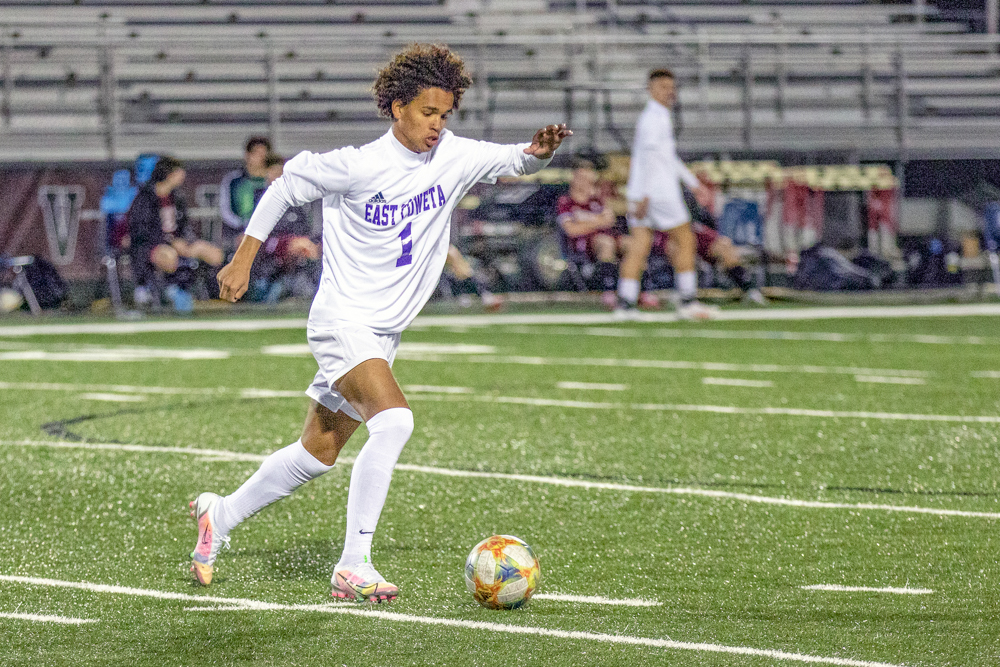 Victor Williams scored the first goal of the night for East Coweta.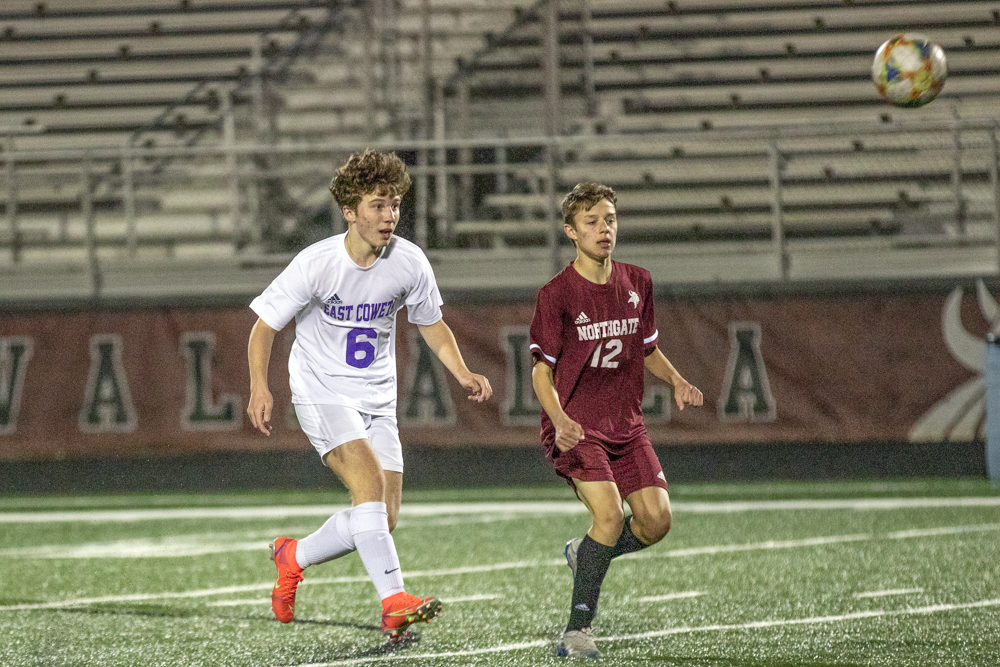 Viking Michael Dobur (#12) who scored the line goal for Northgate, along with East Coweta's Ethan Lea (#6).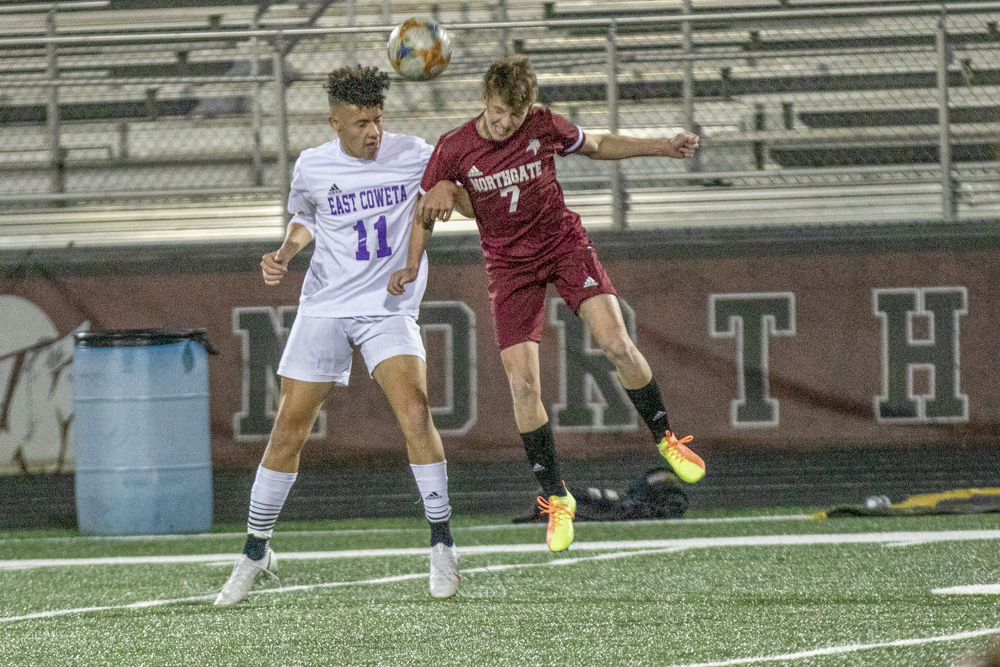 Khemet Page (#11) and Ryan Poole both try to get a head up on the ball.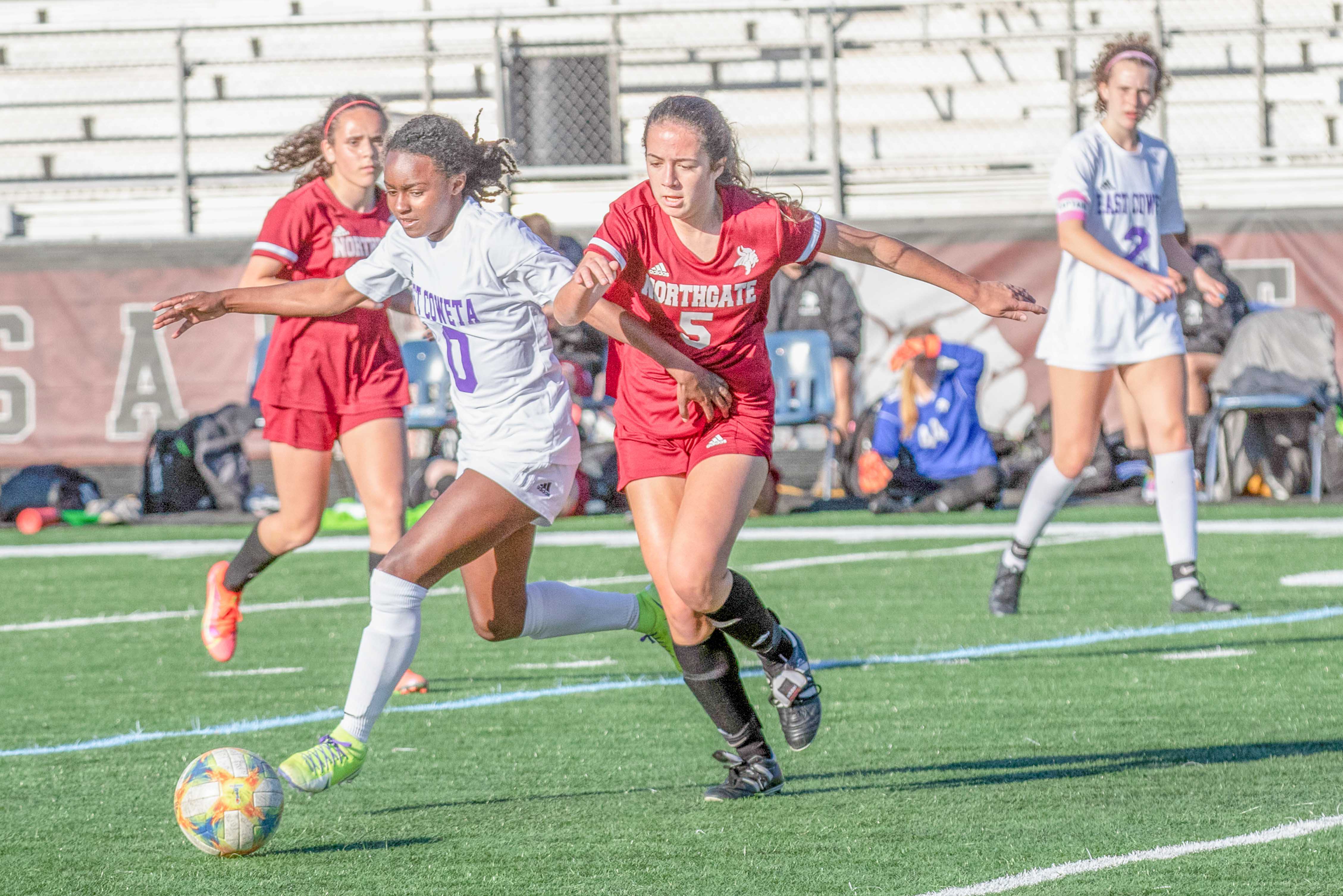 M.J. Pitt (#10) and Lady Viking Miller Pickett (#5) fight for possession.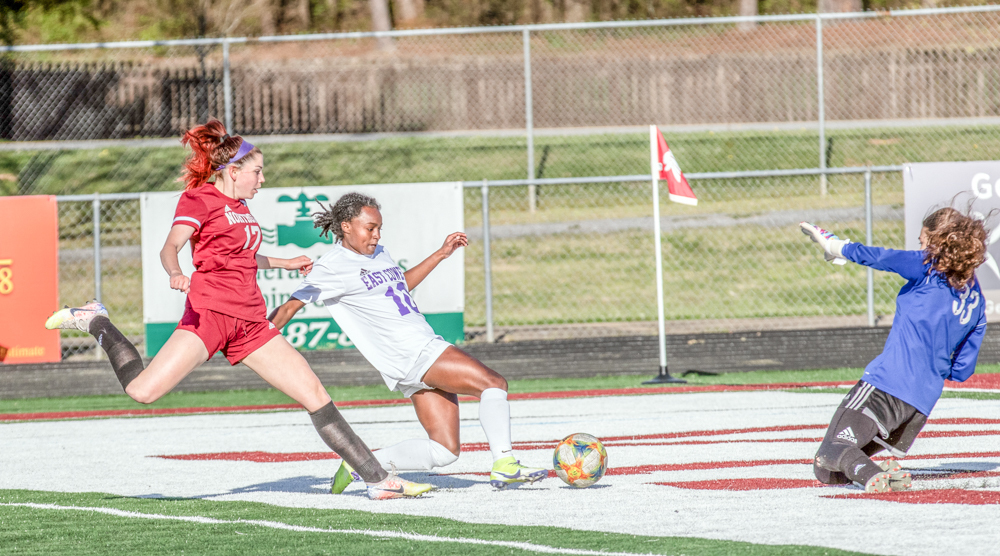 Lady Indian M.J. Pitt (#10) tries to get a ball past Lady Viking goalkeeper Layla Dorman (#33) who slides out to defend. Amanda Price (#17) is on defense for the Lady Vikings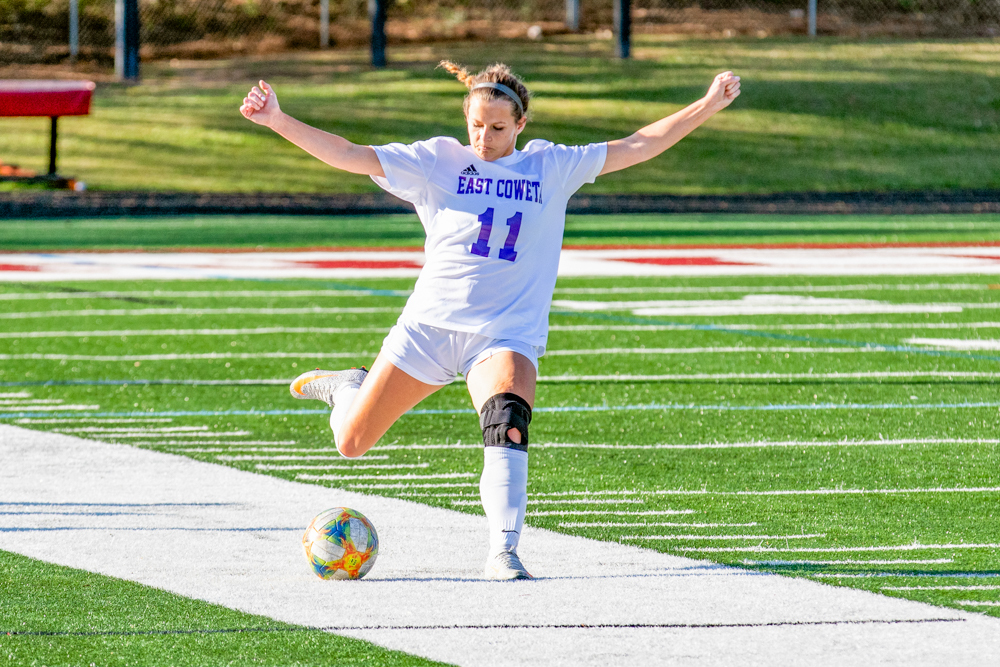 Morgan Pent (#11) scored the lone goal in East Coweta's 1-0 win over the Northgate Lady Vikings on Friday night.