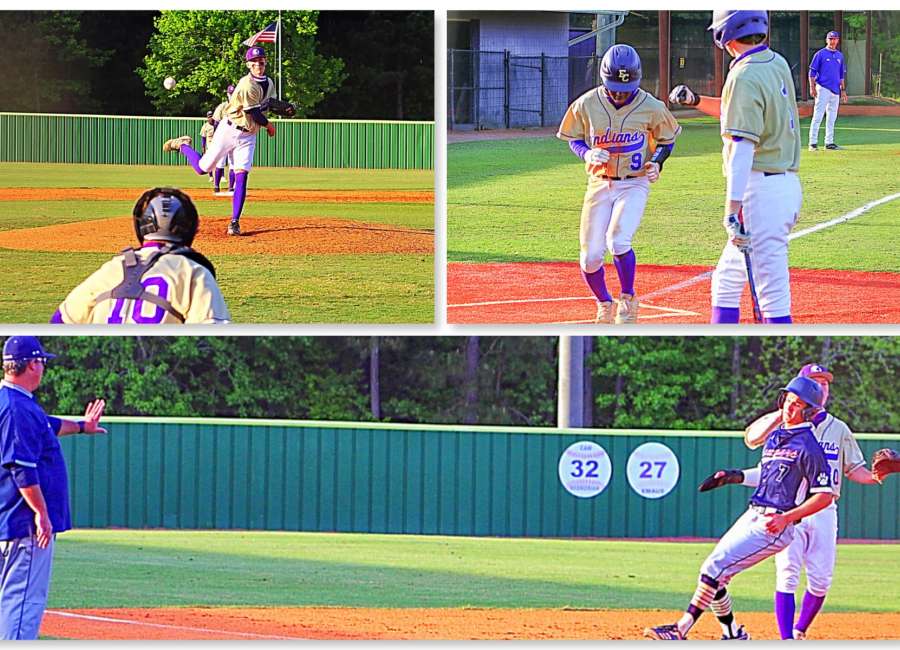 By Rob Grubbs
The East Coweta Indians closed out their 2021 regular season Friday night with a 10-2 win at home against their rival, the Newnan Cougars.
Jett Lovett made some early noise with a home run to give the Cougars a 1-0 going to the bottom of the first, but the Indians scored eight in the next two frames to take command of the game.
Hayden Blair led the Indians' offensive charge with a three-run homer to right field in the bottom of the first. That was followed by Dekel Williams, Charlie Paige and Jansen Kenty all driving in runs in the bottom of the second to take the 8-1 lead.
The game turned more in favor of the pitchers in the middle stages, and the Cougars scratched out an unearned run in the top of the fourth. The Indians added some insurance with a late home run from Landon Underhill.
Blair and Williams had big days at the plate for the Indians. They combined to go 5-for-8 with six RBI. Lovett and Beau Lewis lead the Cougar offense with two hits each.
Head Coach Franklin DeLoach used four pitchers in the season finale. Quinlan Wiley, Avery Brown, Josh Sibley and Jacob Rossie combined to hold the Cougars to just six hits and one earned run.
East Coweta finished the season at 22-7 and second place in the region. The Cougars finished the year at 14-11-2 and third place. They were the only team to defeat the first place Campbell Spartans in region competition, knocking them off twice during the season.
The Indians will host the Harrison Hoyas in the first round starting Thursday while the Cougars will travel to Walton to face the Raiders.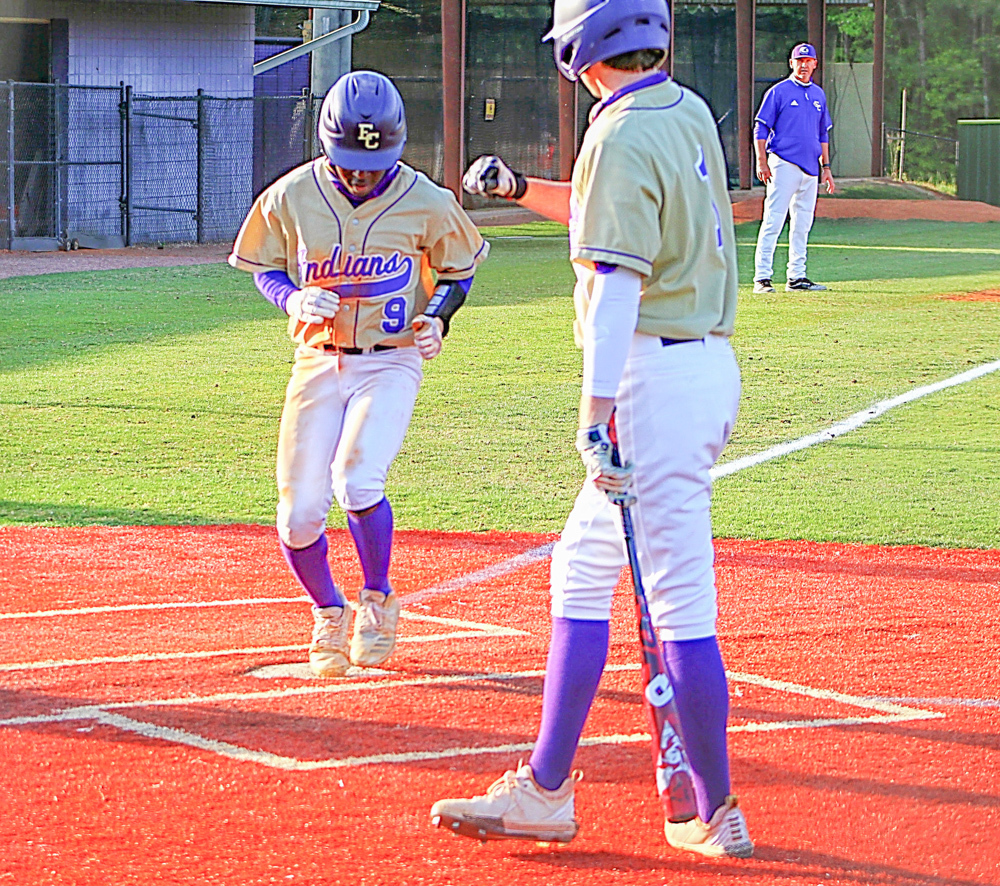 Dekel Williams touches home for one of the Indians' 10 runs during the game.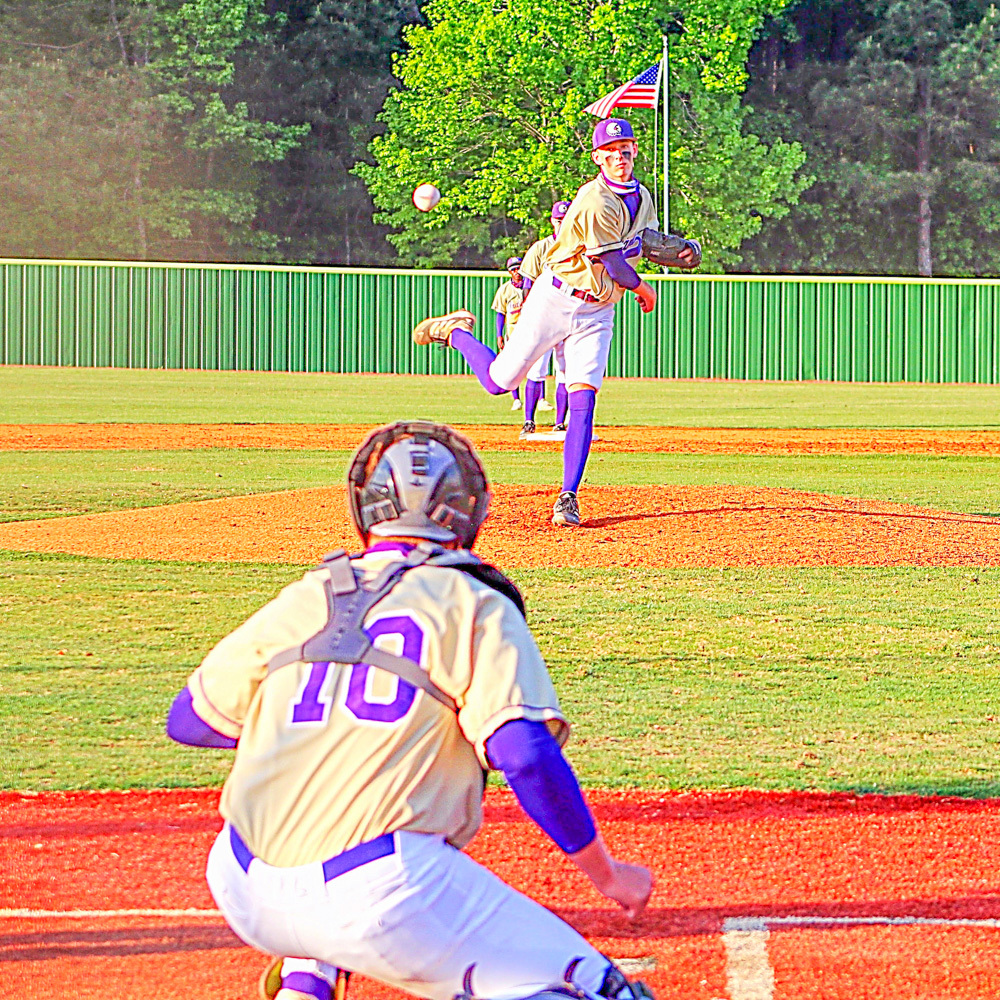 Quinlan Wiley got the start on the mound for East Coweta.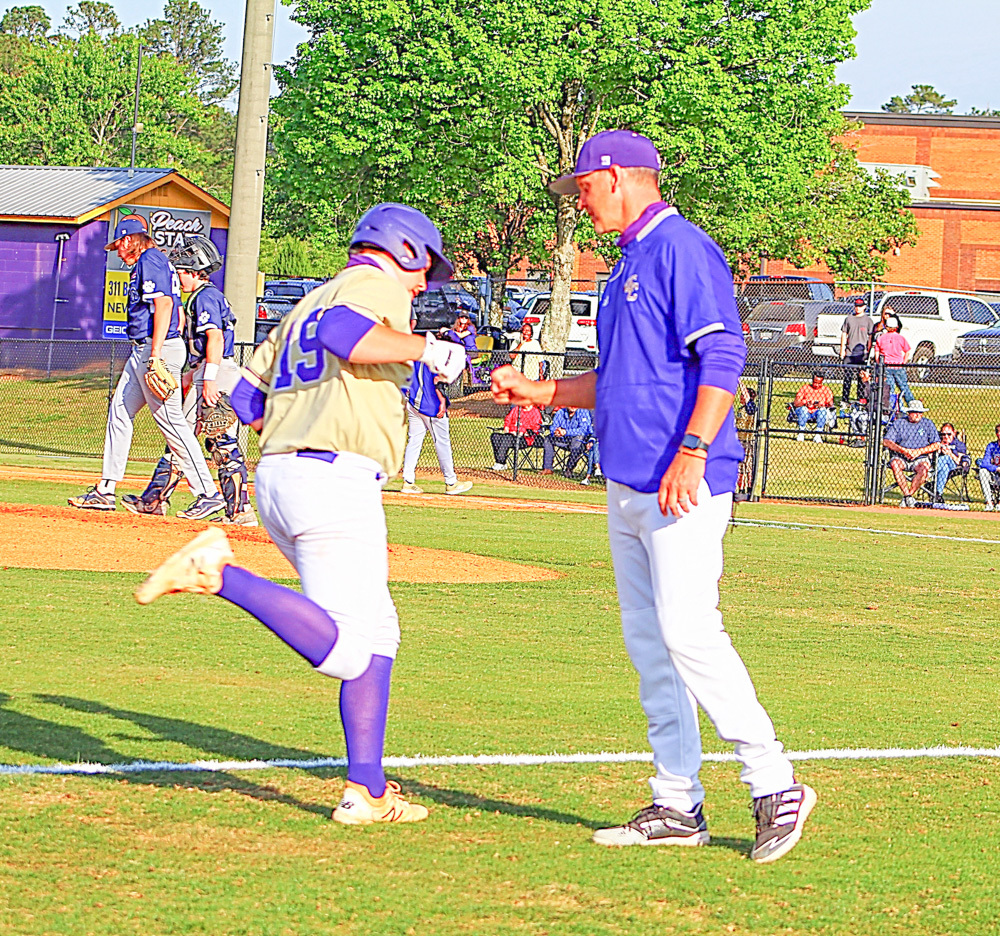 Head Coach Franklin DeLoach congratulates Hayden Blair on his home run.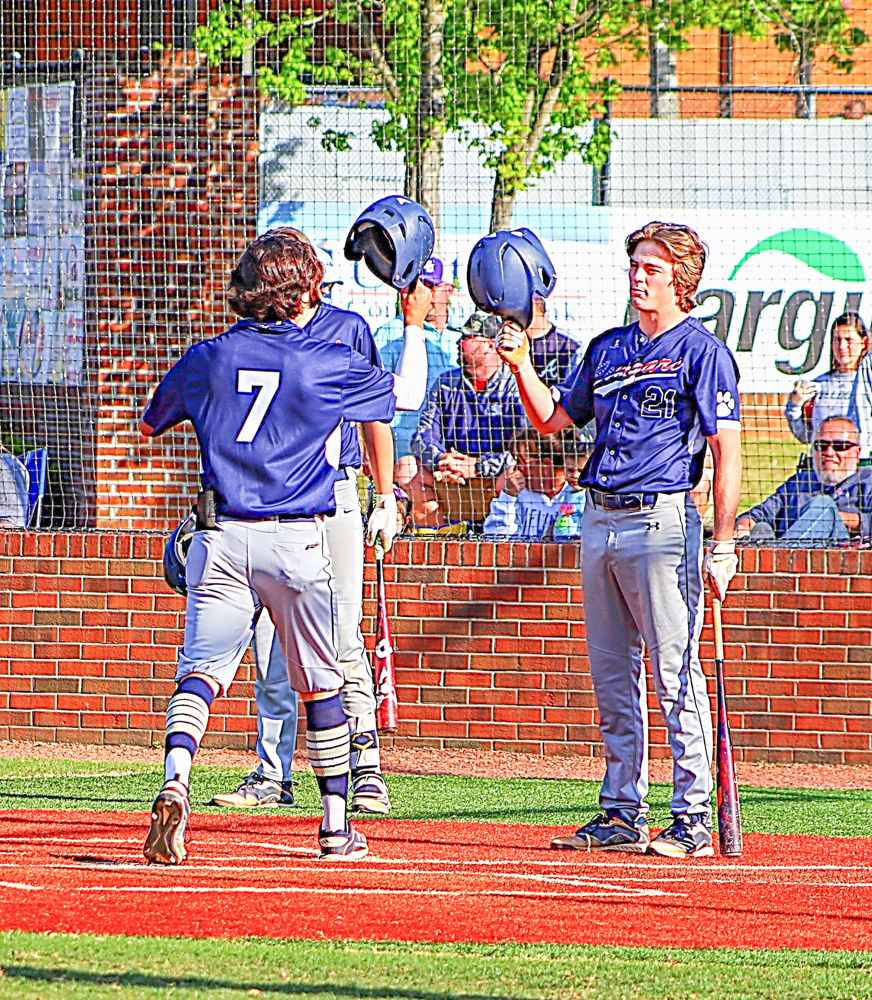 Teammate Yates Kelleher congratulates Newnan Cougar Jett Lovett for his first inning home run.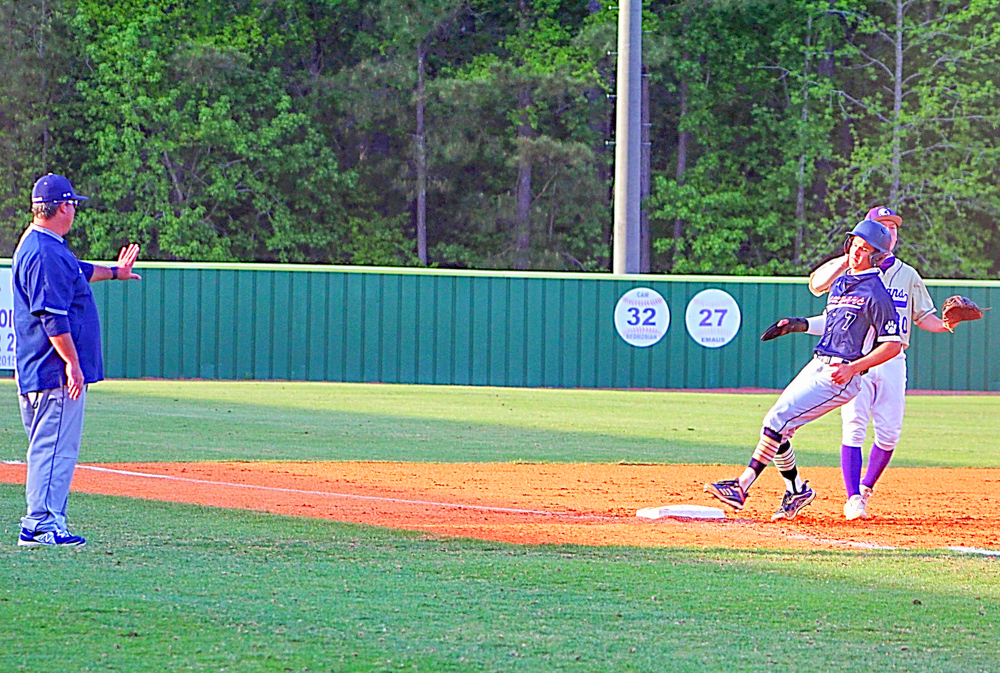 Jett Lovett pulls into third base with Newnan Head Coach Marc Gilmore, giving him the top sign.