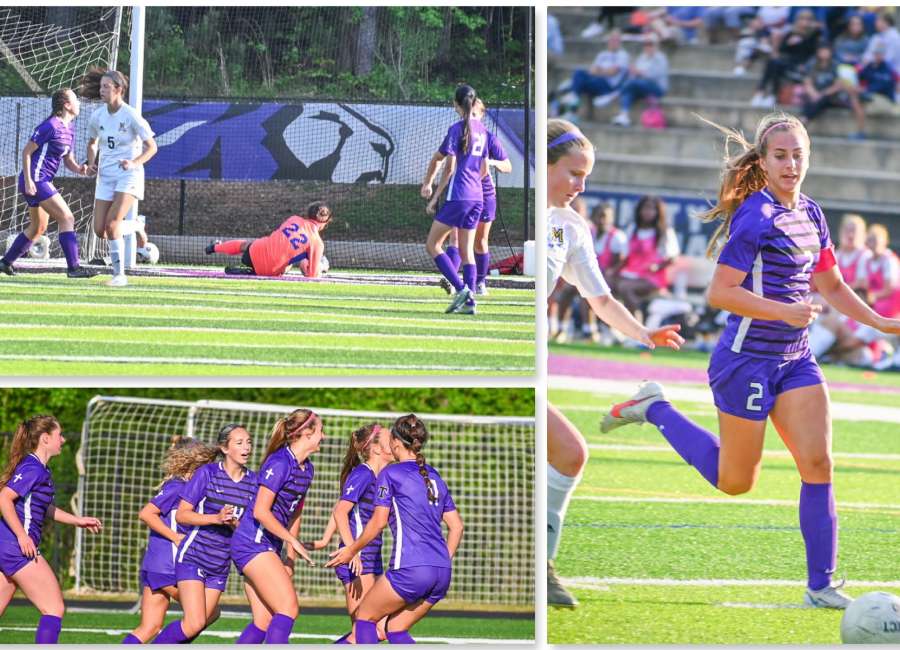 By Arvon Bacon
On Tuesday evening, the #2 seed Trinity Christian Lady Lions soccer team squared off against the #3 seeded ladies from Mount de Sales in the first round of the Georgia High School Association state playoffs.
Before last year's season ended abruptly, the Lady Lions were forced to miss the postseason for the first time since their 14-15 season.
However, entering into the contest, the ladies were a bit banged up and managed without veterans Ashlyn Settle and Jenna Wilson.
Nonetheless, wasting little time, the Lionesses maneuvered the ball down the field in their 4-3-3 formation to Oliva Loris, who found a cutting Molly Duncan, who scored the first and last goal of the game to defeat the Cavaliers 1-0.
After Duncan scored the go-ahead goal, which was her 23rd goal of the season, the Lady Lions played pestering defense, never allowing the Cavaliers to work into any type of offensive rhythm.
Junior keeper Tori Pabst, a reliable last line of defense for the Lady Lions, recorded her eighth shutout of the season.
"We're blessed to have a player like Tori back there," said girls soccer Head Coach Lance Duncan. "She's a fantastic keeper who continues to make play after play," Duncan added.
Following Tuesday's playoff victory, the Lady Lions will have a week off to nurse any nagging injuries. Hopefully, the time off will be enough to welcome Settle and Wilson as they prepare to dethrone the #1 seeded Paideia Pythons next Tuesday at 5:30 p.m.