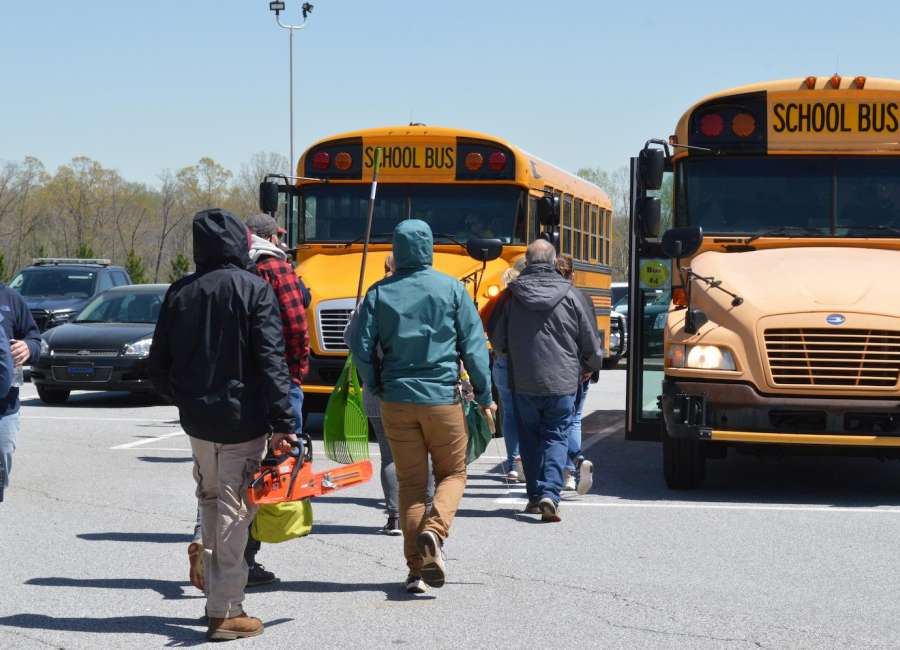 Coweta County hasn't determined whether there will be a continuation of the official coordinated volunteer effort, such as what was held for two days at Smokey Road Middle School last week.

The current focus is on debris pickup, said Catherine Wickey, Coweta communications manager. Updates will be posted on the Coweta County Government Facebook page and through the Newnan Times-Herald.
The county's volunteer hotline remains open, and those wanting to help, as well as those needing help, can call from 9 a.m. to 4 p.m. daily. The volunteers staffing the call center are working to match up those in need with those who can help.
The county will continue operating a service center at the Coweta County Fairgrounds this week from 9 a.m. to 4 p.m. Those impacted by the tornado can pick up donated items and do laundry. There were shower facilities last week, but because they weren't being utilized, the shower facilities have been moved to another county. Only one person used the showers last week, according to Wickey.
Last week, there was bus service from the fairgrounds to the impacted areas, but that service has now ended, according to Wickey. Very few people used the bus system.
The call center hotline, for those needing help and wanting to help, is 910-632-3309.