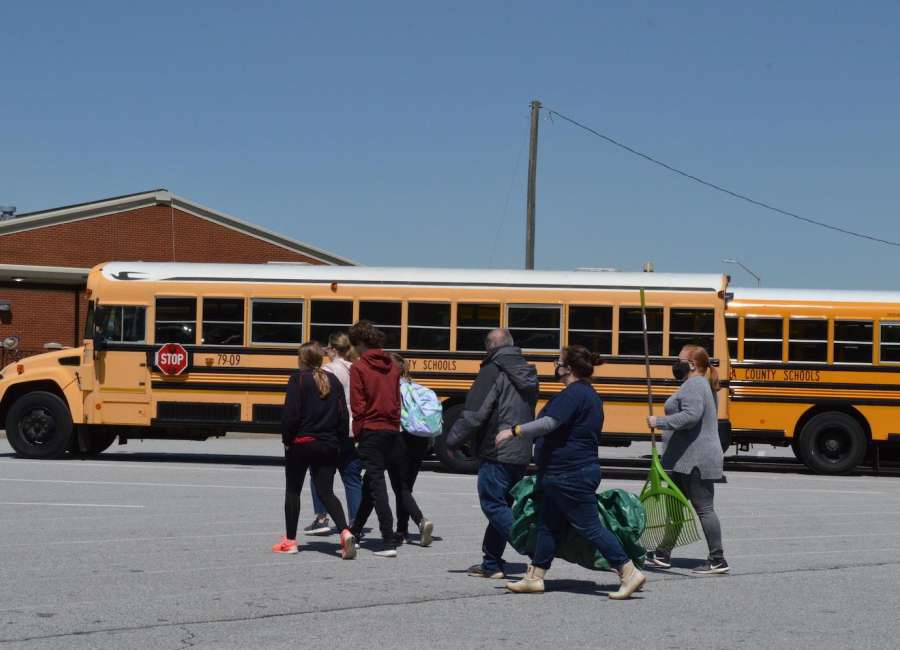 Coweta County will open its Volunteer Coordination Center again April 17 for a day of volunteer activities.
The VCC opened for two days April 1 and 2, and over 1,100 volunteers showed up to spend the day helping to clean storm debris.
After those two days, the coordinated volunteer effort was put on hold to give more time for large debris to be removed by heavy equipment. More details about the VCC event will be released next week, said Catherine Wickey, Coweta communications manager.
In the meantime, volunteers and those in need are being matched through the county's Tornado Relief Line, which is being staffed by volunteers at the Coweta 911 Center.
Those needing help and those wishing to help can call 910-632-3309 from 9 a.m. to 4 p.m. Monday through Friday.
The volunteers staffing the relief line are working to match up those in need with those who can help, as well as refer those impacted by the storm to local resources.
In the first several days, the majority of the calls were from people wanting to volunteer, said Melanie Reeves, head volunteer at the relief line call center. But over time that has shifted, and this week the majority of the calls were from people needing assistance.
Volunteers can sign up with Samaritan's Purse to offer relief by going to https://tinyurl.com/yx9d8sa3 . Inspiritus Disaster Relief is also accepting volunteer signups. You can volunteer by calling 404-797-3679. Inspiritus is particularly looking for volunteers interested in helping with debris cleanup and helping survivors sort through their personal belongings and salvage what they can.
Volunteers and those in need of volunteer help are also being matched through various Newnan Tornado Facebook groups, including the Newnan Tornado Recovery Support group, with over 6,000 members, and the smaller Newnan Tornado Resources and Road to Recovery group. On the Newnan Tornado Lost & Found group, people are posting pictures of missing pets, as well as items they've found in the most impacted areas, hoping to reunite them with their owners.
The county will continue operating a service center at the Coweta County Fairgrounds next week Monday through Friday from 9 a.m. to 4 p.m. Those impacted by the tornado can pick up donated items and do laundry. There were shower facilities the first week that the fairgrounds was open, but because they weren't being utilized, the shower facilities have been moved to another county. Only one person used the showers last week, according to Wickey.
Last week, there was bus service from the fairgrounds to the impacted areas, but that service has now ended, according to Wickey. Very few people used the bus system.