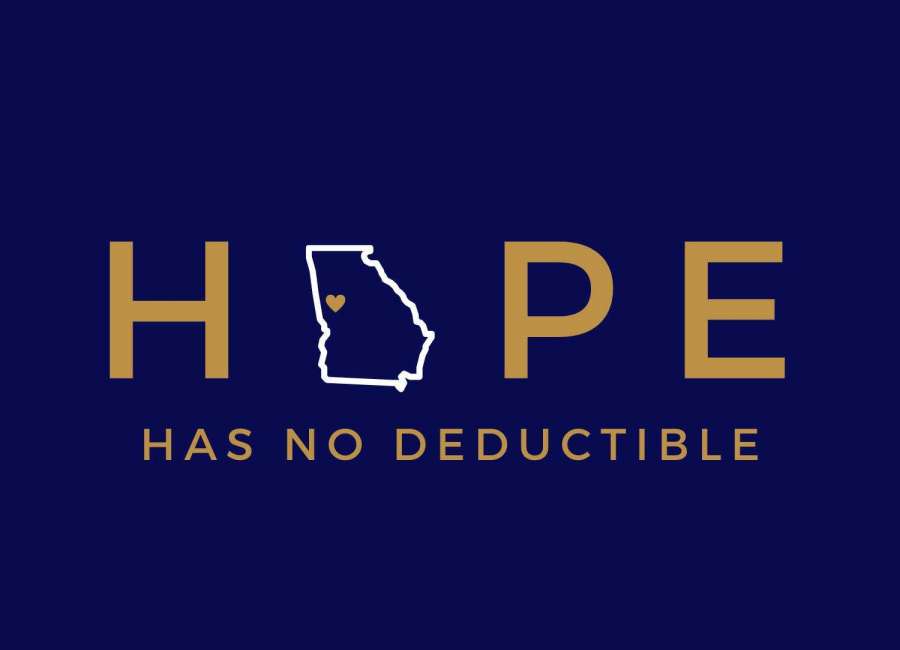 Editor's note: The program had received 25 online applications by Tuesday afternoon, and additional paper applications had been filled out.
The Coweta Community Foundation is launching "Hope Has No Deductible," its first program to help victims of the March 26 tornado.
The program will help both homeowners and renters with financial assistance, and is being funded through the EMA/911 Disaster Relief Fund.
The fund has topped $150,000, according to Dean Jackson, chairman of the board for the Coweta Community Foundation.
"We're going to continue to receive those donations as people's hearts open," he said. Donations are coming from all over the country. He said he got a call Monday from a foundation in California that would be sending funds, though it may take awhile. The foundation will also be applying for numerous grants that can help fund tornado relief.
An $18,000 donation from Great South Harley Davidson, which included proceeds from a recent fundraising ride, put the fund over $150,000, Jackson said.
Hope Has No Deductible will help pay deductibles for homeowner's insurance and car insurance for damaged vehicles.
Online applications are at cowetafoundation.org, and hard copies will be available at Bridging the Gap, 19 First Ave., Newnan, and the Newnan Coweta Chamber of Commerce, 23 Bullsboro Drive.
The current deadline for applications is April 15, though that may be expanded.
For renters, the program can pay for deposits to get renters into a new home. That can include the deposit for the rental property itself, as well as deposits to get utilities turned on, said Cynthia Bennett, vice chairwoman of the foundation board.
"Our goal is to provide immediate relief and start to rebuild Coweta County," Bennett said.
Many individuals may be unable to meet their deductibles for their home or to get their vehicles fixed. "The financial burden may delay home repairs and the next steps towards recovery," Bennett said.
There will be safeguards in place to verify identity and that homes and vehicles were damaged from the tornado. Renters will be required to provide documentation from their landlords.
Jackson said he anticipates that the program will be approved by the board for an initial $50,000 on Wednesday.
While it is the first relief program through the fund, it likely won't be the only. A committee of foundation board members, nonprofits and city, county and school system officials are working to help guide the use of the funds to insure that they meet the needs in the community.
"There are a lot of needs right now, and there are a lot of people who are hurting," Jackson said. "We are talking through ways to most effectively meet some of those needs as a community."
That work includes communicating with local nonprofits to see what needs are being met, and what needs are not being met and that the foundation could potentially help with.
Help with deductibles for homes and vehicles and getting people into new rental housing were identified early on.
The Hope Has No Deductible program may receive expanded funding, but right now it's too early to tell.
"We do want to move cautiously. We don't want to put all of our eggs in one basket," Jackson said. "We are trying to gear ourselves up for addressing tornado relief for our community for the long term."
The foundation wants to meet the immediate needs to pay deductibles and deposits, but also, "we want to think about the future and make sure we have funding so that we can respond to other needs," he said. Because recovery from the storm will be a long process.
Jackson said he thinks the foundation will be able to quickly identify other needs and ways to approach them.
The donations to the foundation have been overwhelming.
"We are going to make sure that money is used in the most effective way to help our citizens in Coweta County," Jackson said.
To donate, visit cowetafoundation.org .