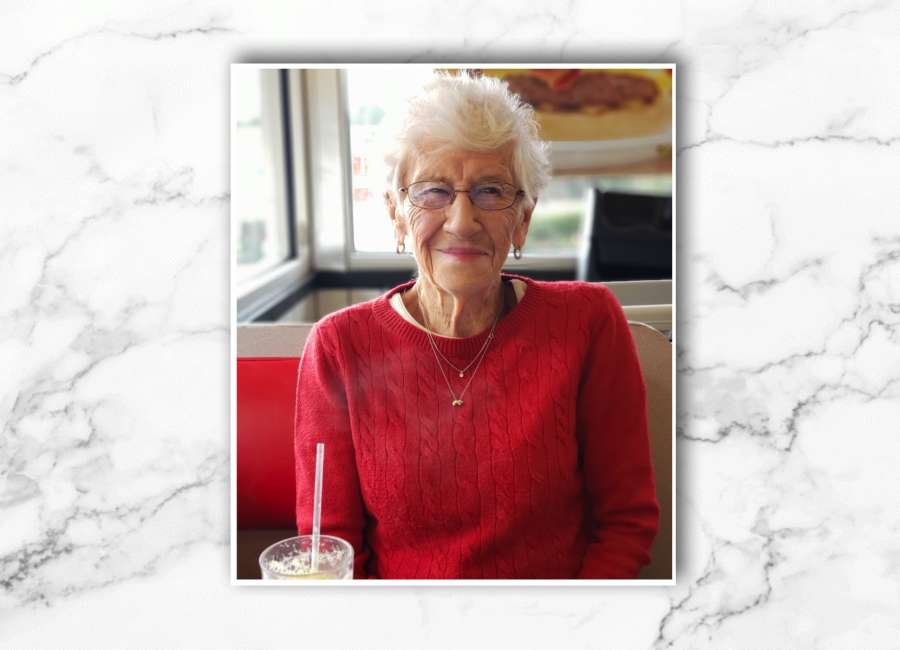 Christine Shivers Ginn, 95, passed away peacefully in her home on April 28, 2021.
She lived a long and healthy life. She suffered from a mild stroke she had in February of 2019. She recently suffered a fall, which resulted in a hip fracture.
Christine was married to Henry F. Ginn in 1948. Together they raised four children in Forest Park, Georgia. She worked at the Clayton County Water Authority until her and her husband moved to Lake Sinclair in 1986. They moved to Newnan, GA in 1992. Henry died in 2000.
She was preceded in death by her mother and father, Flem and Evelyn Shivers of Griffin, her brother and sister-in-law, Lanier and Barbara Shivers, her son, Fred Addison of Fayetteville, and her beloved husband of 52 years, and many of her dear friends. She was anxious to be with them all again.
Christine is survived by her son, Mark (Dawn) Ginn, daughters, Karon (Mike) Hines, Denise (Lee) Ayers, and Elaine Vinson; grandchildren, Laurie (Robert) Towsend, Lisa (Jeff) Anderson, Kathy (David) Morrison, Michael (Felicia) Hicks, Adam (Lauren) Vinson, Jennifer (Adam) McCloud, Rachel Ayers Strickland, Cindy (Ryan) Tipton, Melanie Ayers, Julie (Ryan) Gentry, Jake (Nicole) Ayers, Luke Ayers, Mark (Lauren) Ayers, Emily (Jordan) Mcghin, Brad (Danielle) Ginn, Sara (Adam) Starr, and Matthew Ginn. She will be missed by all, including 38 great grandchildren and two great- great grandchildren, nieces, nephews, and cousins.
She faithfully attended Harvest Park Baptist Church in Newnan. During the COVID quarantine she enjoyed joining in on several services via Zoom which enabled her to visit some family and friends. In lieu of flowers, the family has asked that any donations in her memory will be given to the Verona Rosser Hope Center in Newnan which is a ministry of Hope Global Initiative/ Harvest Park Baptist. She was so thankful that she lived to see it open.
Christine will be buried in Sherwood Memorial Gardens in Jonesboro, after a private service.
Condolences may be made to the family online at www.mckoon.com.
McKoon Funeral Home & Crematory | 770-253-4580