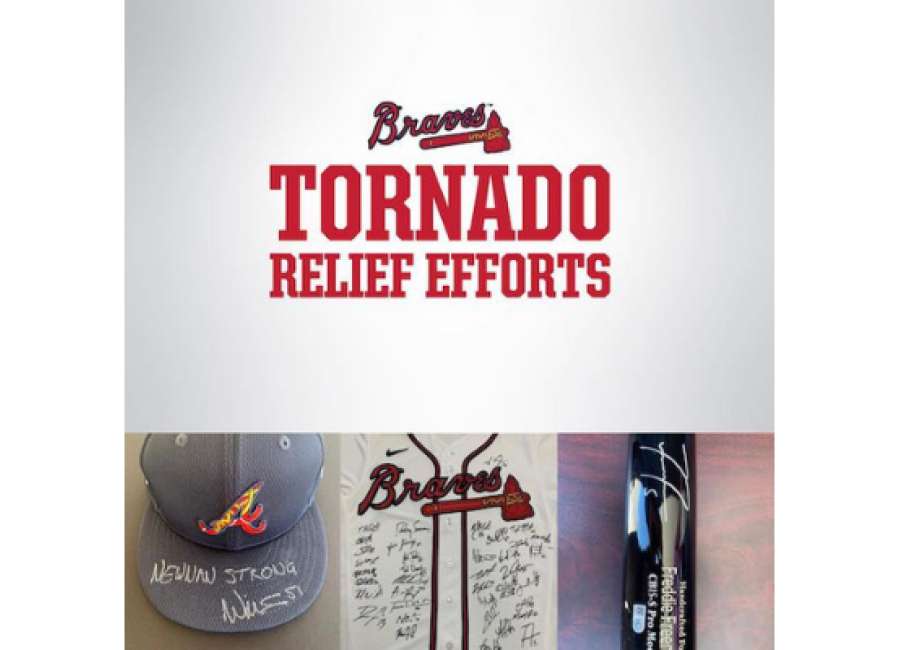 Will Smith, a pitcher for the Atlanta Braves and a Newnan native, has rallied his teammates to autograph items for an Atlanta Braves Foundation Auction in support of tornado relief efforts in Coweta County and across the southeast.
Autographed items in the auction include a hat signed by Smith, a jersey signed by the team and a bat signed by Freddie Freeman. All funds raised through the auction will be matched by Smith and the Atlanta Braves Foundation, according to www.mlb.com .
"In response to the March 25 tornado that devastated our neighbors in Calhoun County, Alabama, Coweta County, Georgia, and surrounding areas, the organization will be supporting the American Red Cross and local community-based organizations and their relief efforts in impacted neighborhoods," the website stated.
The auction for autographed items can be found here .
Smith is a graduate of Northgate High School, and has been with the Braves since 2020. Previously, he played for the Kansas City Royals, Milwaukee Brewers and San Francisco Giants.
The day after the tornado he posted on his Instagram page a photo that said "Pray for Newnan" with the caption, "If you know me you know I'm proud of where I came from! Thoughts and prayers for the home town after the tornado last night. Y'all stay safe and give each other a hand during this tough time."
Smith also shared a GoFundMe page sponsored by the Newnan Dugout Club to support Newnan High School students and the community, and said he will match all donations.
"The place I workout in the offseason is getting a GoFundMe together for the local high school that got hit pretty hard from the tornado; anything will help, and I'm going to be matching all donations!" Smith tweeted. "Thanks to everyone back home coming together and helping each other out."