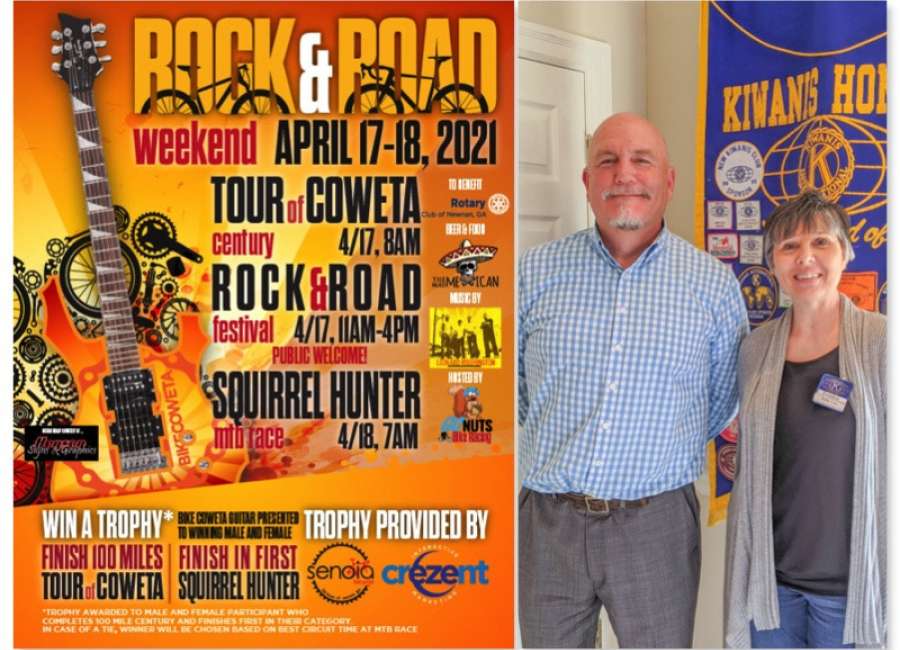 Chris Doane recently spoke to the Newnan Kiwanis Club about the many outdoor trail projects taking place in Coweta courtesy of Bike Coweta.
The group is helping organize the upcoming "Rock and Road" festival on the weekend of April 17 - 18, which will feature both road and mountain biking races in Coweta County.
Pictured with Doane is Newnan Kiwanis Club President Julie Lee. The Newnan Kiwanis Club meets every Tuesday at noon for lunch at the Newnan Country Club. Guests are always welcome.