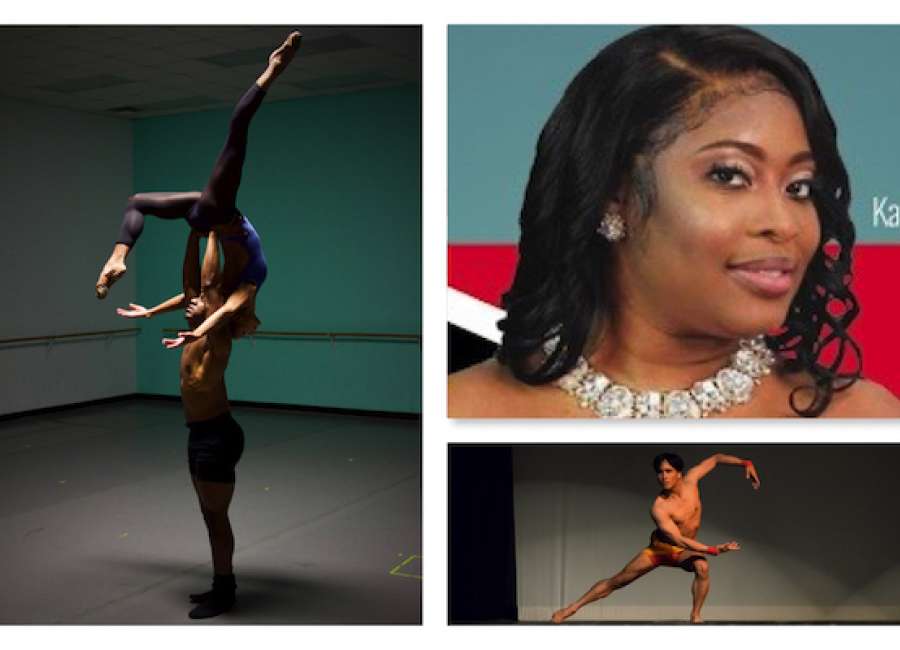 Updated 4/29/21, 1:38 p.m.
(Note: An earlier version of this story included Tim Bannister, Newnan Theatre Company and Sharpsburg Ballet among scheduled performers. They will not be appearing this year.)
•••
For the first time since 2019, Artz in the Park is back.

The free, family-friendly arts festival will start at 5 p.m. Saturday in Greenville Street Park, where more than 25 artists will present a variety of music and dance performances.
Newnan has endured a global pandemic and an EF4 tornado, and Paulo Manso de Sousa of Southern Arc Dance – sponsor of Artz in the Park – said he looks forward to putting smiles back on people's faces.
"A lot of people have missed theatre and live performances, missed that social aspect, and this is a great opportunity to bring that back," Manso de Sousa said. "It's a great time to come out and spend a Saturday with friends and family, bring a picnic, watch the beautiful sunset and enjoy a variety of different performances."
Greenville Street Park was damaged in the March 26 tornado, and Manso de Sousa praised the cleanup effort that will allow the festival, which was canceled in 2020 because of the COVID-19 pandemic, to take place this year. Artz in the Park is co-sponsored by the Newnan Cultural Arts Commission, and Manso de Sousa said fees to use the park have been waived this year.
"We weren't sure if we were going to be able to do it after the tornado hit," Manso de Sousa said. "The city has done a wonderful job of getting it cleaned up, and this is a way of showing we can get back together, that we are strong."
This year's event will include a silent auction featuring merchandise and gift certificates from local businesses, and proceeds will benefit the Newnan Tornado Relief Fund. Those attending are encouraged to visit the Southern Arc table and submit bids, and winners will be announced at the end of the evening.
Artz in the Park aims to demonstrate diversity in the arts and showcases up-and-coming artists and choreographers along with established performers.
Local favorites Joe Arnotti and Taj Stephens will emcee this year's event, as well as perform. The lineup will include, among others:
Kayla Harriott, singer
Rene Nesbit, dancer
Profectus Dance Company
Bluebird Uncaged Dance Company
Moksha Roe – Bharatanatyam Dance
KitModus Dance Company
Myrna Kamara and Derrick Smith of Southern Arc Dance Company
Shawny Evans, dancer/choreographer
Chance Rakin and bagpiper Michael Scott – Scotitsh sword dance
Gainesville Ballet
Troy University Dance
Jourdan Evans, dancer
Joseph Evans, singer
Clayton Fillers and Makaela Kelly (Musicology of Newnan)
Musicians will present genres ranging from Broadway to opera, and dance acts will include classical, hip hop and contemporary styles, as well as a wheelchair performance by McKenzie Beaver and DeMarco Sleeper and a surprise or two.
Visual artists will be doing live demonstrations around the park as well, and food trucks will be on site.
"It's the first festival in Newnan since this long year of quarantine, and it'll be outdoors so it's pretty safe," Manso de Sousa said. "We hope it will start a new era of getting back to normal."