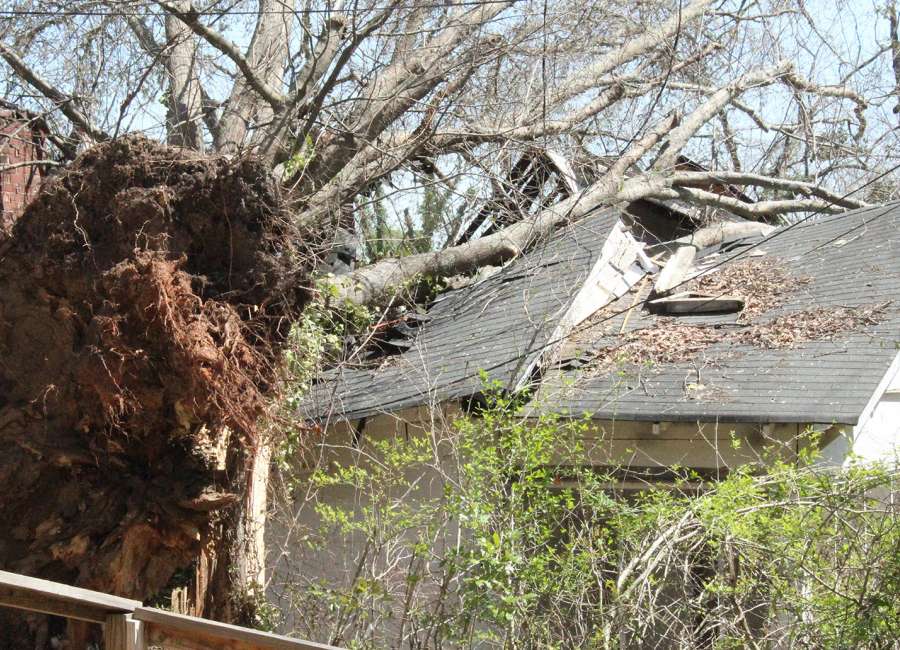 In the aftermath of a life-changing storm like the one that struck Newnan March 25, one probably wonders how a storm would impact the psyche of those that lived through it and survived to tell the tale.
For children, such a storm can produce significant trauma. Tom Freeman of Lighthouse Counseling said on Monday that such trauma is normal.
"Being in the midst of an EF4 tornado is a life-threatening event and terrifying in of itself," Freeman said. "The body and the mind react strongly to that. Our body's main goal in life is self-preservation, so a tornado triggers one of the most basic human instincts, fight or flight."
Freeman said after an event like the EF4 tornado, the body and mind are on high alert for similar events in the future to protect itself.
Freeman said, however, that traumatic symptoms, fear and anxiety in the aftermath of such a storm, is normal, especially when confronted with similar weather.
"There is nothing wrong with that, and there is nothing crazy about that," he said. "We've talked to several people experiencing symptoms thinking they were going crazy. They haven't lost it. It's a normal emotional response to an abnormal situation. The body's on high alert for that."
Freeman also said that a child's emotional response to such a storm should be validated and acknowledged as normal, and allowing them to express their feelings is the first step to mentally coping with what happened.
"Tell a child their emotions are normal, and it is reasonable to be fearful during that time is the first step, and to just acknowledge that yes, that was very scary, Mommy and Daddy were scared, and we were all scared," he said. "They may have trouble in terms of sleeping and trouble with fear and anxiety. All of that is normal."
Freeman said a big way to help a child cope with the situation is to let them talk or draw pictures about what happened and how they felt during the tornado, and for their parents to listen and support them instead of criticizing what they feel.
"It will go a long way in helping the child feel better," he said.
Freeman also said that if the child does not improve and continues to have significant troubles, nightmares and anxiety, then the parents should seek the help of a professional.
For more about Lighthouse Counseling, visit their website at lighthousenewnan.com or call 770-251-5873.
Those interested in seeking out help can call the National Disaster Distress Helpline, a toll-free, multilingual crisis support service that is available 24/7 via telephone at 1-800-985-5990 and through SMS by texting "TalkWithUs" to 66746.