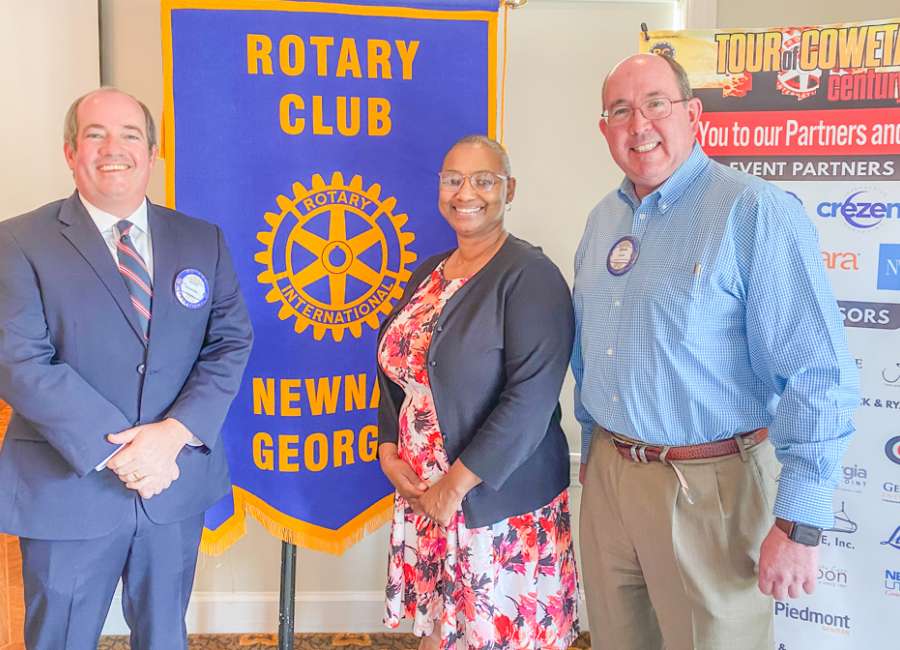 American Legion Post 57 Cmdr. Veda Brooks was the speaker during Friday's meeting of the Newnan Rotary Club.

Brooks said she became very active in the American Legion when she came to Newnan in 2012 because the post was very active. She was nominated and voted in as commander two years ago. Brooks is the second female commander of Post 57.
In her position as the women's veteran coordinator for the state, Brooks said she is responsible for advocating for gender-specific health care to the VA, helps women veterans navigate the health and benefits system, helps women transition from active duty to a veteran and is responsible for all military sexual trauma reports that come through the office for compensation.
Brooks said claims can be filed at any of the state's 52 offices, and she is responsible for tracking them to make sure they receive a positive outcome and are connected with mental health services.
In addition to being commander of the American Legion, Brooks is also a member of several other veterans organizations. She said national veterans organizations do a lot locally to help the community.
"It's easy to do because those who volunteer to go in the service like to continue to serve," Brooks said. "Those who were drafted and survived are able to give back. It's a good feeling as a veteran to be part of a community and do things."