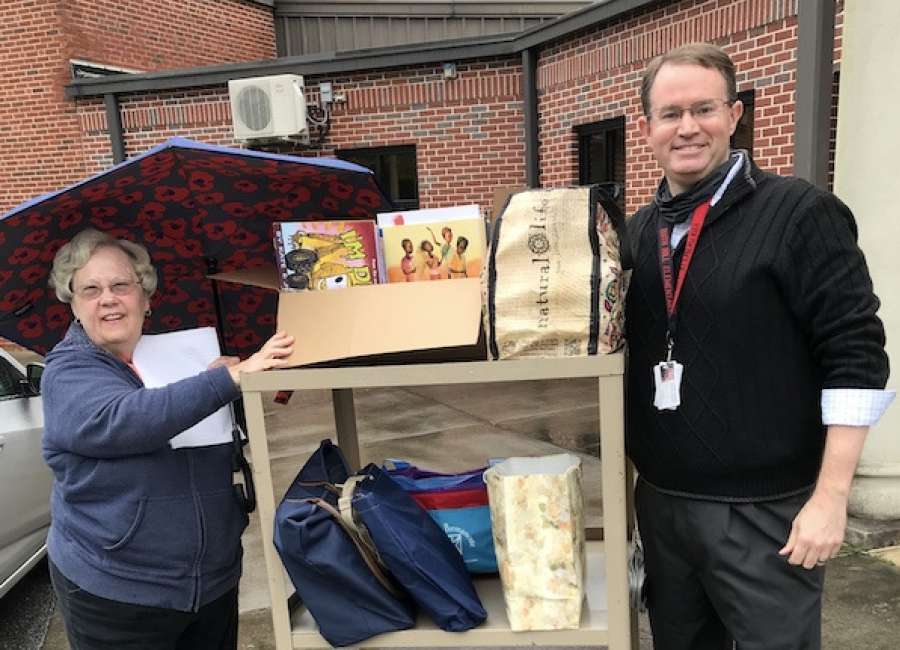 The Chi Chapter of Alpha Delta Kappa recently donated books to every student, pre-K through second grade, at Ruth Hill Elementary School.
The Chi Chapter participated in a statewide project called Books Across Georgia to donate books to children. Alpha Delta Kappa is an international honorary organization for women educators.
The women educators of ADK in Coweta County raised $735 and donated 230 books, according to Chi Chapter Co-President Ann Camp.
One of the members of ADK works with migrant workers' children through the State Department, and the Chi Chapter donated 25 books to the daughters of a migrant worker's wife who died of COVID-19, Camp said.
The students at Ruth Hill were able to choose a book that they could take home. The books were provided by the Coweta Ferst Foundation and paid for by the Chi Chapter of ADK.
Camp said 61 percent of families in Georgia don't have an age appropriate book for children in their home.
"I would think that it was special that they could choose the book they wanted," Camp said.