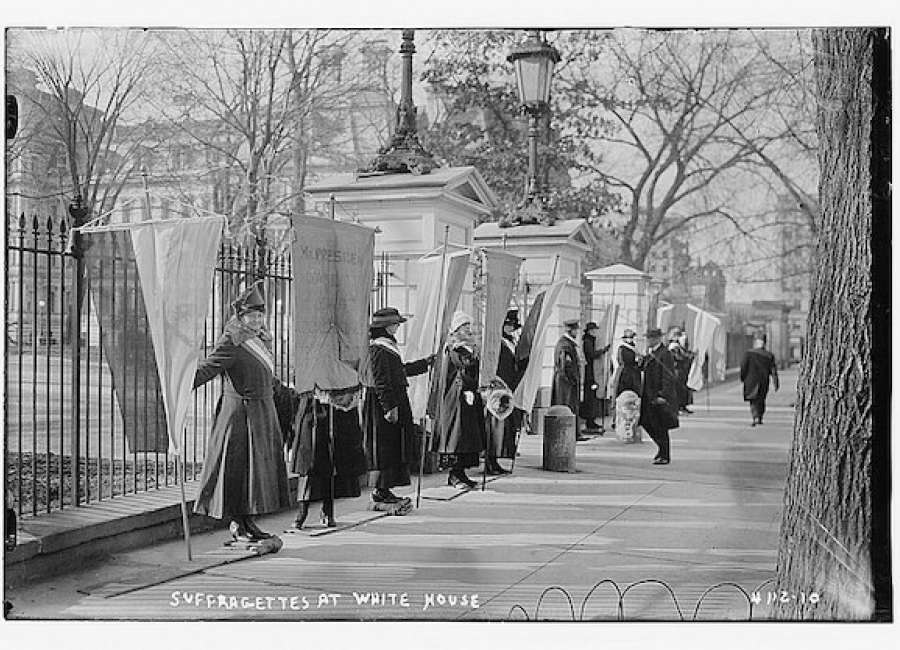 National Women's History Month is celebrated in March to highlight the contributions of women in American history.
Women's History Month traces its roots to March 8, 1857, when women from various New York City factories staged a protest over poor working conditions, according to www.census.gov .
The first Women's Day celebration in the United States was in 1909, also in New York City. More than seven decades later, in 1981, Congress established National Women's History Week to be commemorated annually the second week of March.
In 1987, Congress expanded the week to a month, and every year since has passed a resolution, and the president has issued a proclamation, designating March Women's History Month.
When celebrating Women's History Month this year, we reflect upon advances women have made over the last decade. Women have increased their earnings and education, fields of occupation and continued to live longer than men, according to www.census.gov .
The following are statistics from the U.S. Census Bureau demonstrating how women's employment has changed over the years.
166.6 million – the number of females in the United States as of July 2019. There were 161.7 million males. In 2010, there were 157 million females and 151.8 million males.
2 to 1 – The approximate ratio by which women ages 85 and older outnumbered men ages 85 and older in 2019 (4.2 million to 2.4 million) in the United States. In 2010, there were 3.7 million women and 1.8 million men ages 85 and older.
33.9 percent – In 2019, the percentage of women 25 and older who had earned bachelor's degrees or higher compared with 32.3 percent of men. In 2010, 28.5 percent of men 25 and older had a bachelor's degree or higher while 27.9 percent of women had completed this level of education.
79.2 million – The number of females ages 16 and older who participated in the civilian labor force in 2019. This comprises 58.6 percent of females ages 16 and older. In 2010, 74.1 million or 59.1 percent of females ages 16 and older participated in the civilian labor force.
81.6 percent – The percentage of female full-time, year-round workers over 16 years' median earnings compared to men in 2019. In 2010, women earned 78.6 percent of what men made.
The Library of Congress, National Archives and Records Administration, National Endowment for the Humanities, National Gallery of Art, National Park Service, Smithsonian Institution and United States Holocaust Memorial Museum are joining together to commemorate the vital role of women in American history.
The following are virtual events that will be held to celebrate Women's History Month.
Searching for Suffrage at the Library of Congress: Kimberly Hamilin
March 9, noon
Kimberly A. Hamlin discusses her new book on the life of Helen Hamilton Gardener, whose involvement in the struggle for women's rights and suffrage culminated in the passage of the 19th Amendment and her appointment by President Wilson as the highest ranking female civil servant in the federal government. The author used materials within the women's history, presidential, congressional and other collections of the Library of Congress in her research. Register for the event here . (Library of Congress)
Rediscovering Eleanor Roosevelt
March 18, 7 p.m.
Author David Michaelis' "Eleanor" is the first major biography of America's longest-serving first lady in 60 years. Much of its research was conducted in the Library's Manuscript Division, including the papers of the NAACP and the National Women's Trade League, as well as the personal papers of Kermit and Belle Roosevelt, Theodore Roosevelt Jr. and Edith Bolling Galt Wilson, second wife of President Wilson. This event will be premiered on Facebook and YouTube . (Library of Congress)
National Archives Come Alive! Young Learners Program meet Alice Paul
March 18, 11 a.m.
Suffragette Alice Paul is portrayed by Taylor Williams, an inspirational and talented actor with American Historical Theatre. Alice Paul, a supreme strategist, revitalized the women's suffrage movement in the early 20th century with her determination, resolve, and unique plan to convince the nation that women deserve the right to vote. A Q and A session will follow the presentation. View on the National Archives YouTube channel . (National Archives)