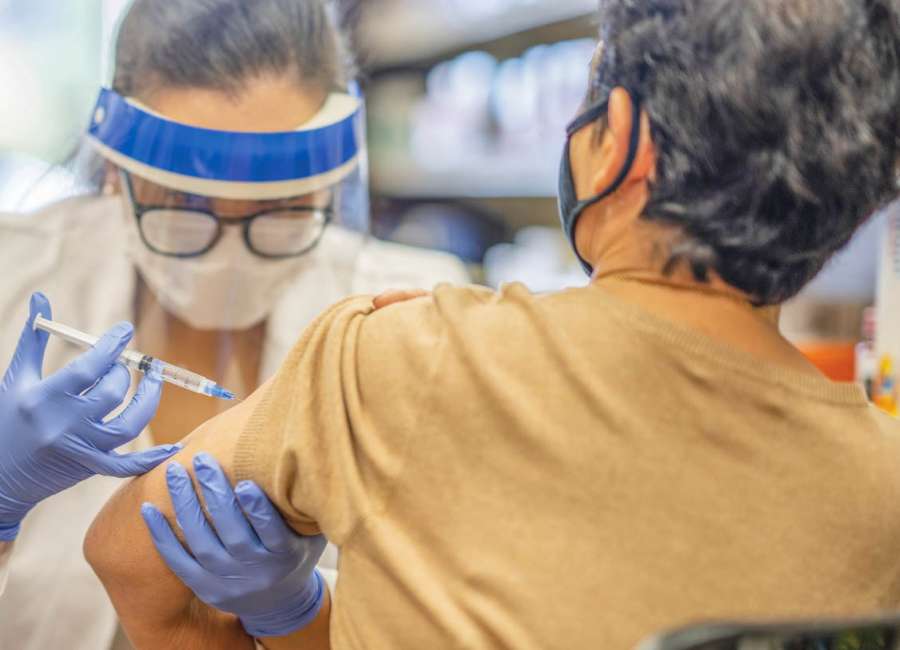 An all-virtual learning day for students in the Coweta County School System will give employees an opportunity to be vaccinated against COVID-19.
A letter sent Friday notified families that all students, whether they have chosen face-to-face or online instruction, will be learning remotely on Friday, March 12.
Educators and other Georgians working in educational facilities will become eligible for COVID-19 vaccinations next week. For several weeks, Coweta school officials have been working with the Georgia Department of Public Health to make one-dose Johnson & Johnson vaccines available to school system employees.
"These vaccination opportunities are a tremendous support for educators and school personnel, and allow our schools to continue to provide in-person instruction for our students," Superintendent Evan Horton said. "Because of that, we wanted our employees to be able to have this opportunity as early as possible."
The vaccinations will be administered on March 12 and March 19 – a scheduled teacher workday – to allow the weekend for recovery from any side effects before in-person classes resume the following Mondays, according to the letter.
Regular daily face-to-face classes resumed Monday for the first time since the second semester began in January, and Horton said he understands that an unscheduled virtual learning day may be inconvenient for families.
"However, the health and safety of students and staff is a top priority," he said. "We greatly appreciate the patience and support of Coweta families as we take steps to ensure continued face-to-face education within our schools."
March 12 has added significance, marking one year to the day that Coweta Schools last held classes before the pandemic shut the doors for good on the 2019-2020 school year.
Teachers offered remote support and instruction for their students, but many school-based teachers and employees did not see the inside of their schools again until last summer. It was not until Sept. 8 that students were allowed to return for face-to-face instruction.
Horton addressed employees via video, saying he is proud of their service throughout the COVID-19 crisis.
"It's been a long, hard year," he told them. "Each of you has been incredible. You've served our students and you've served our community well, and for that you should be proud. That's part of the reason that it was important to me and important to our staff to try to get vaccines in arms as soon as possible."