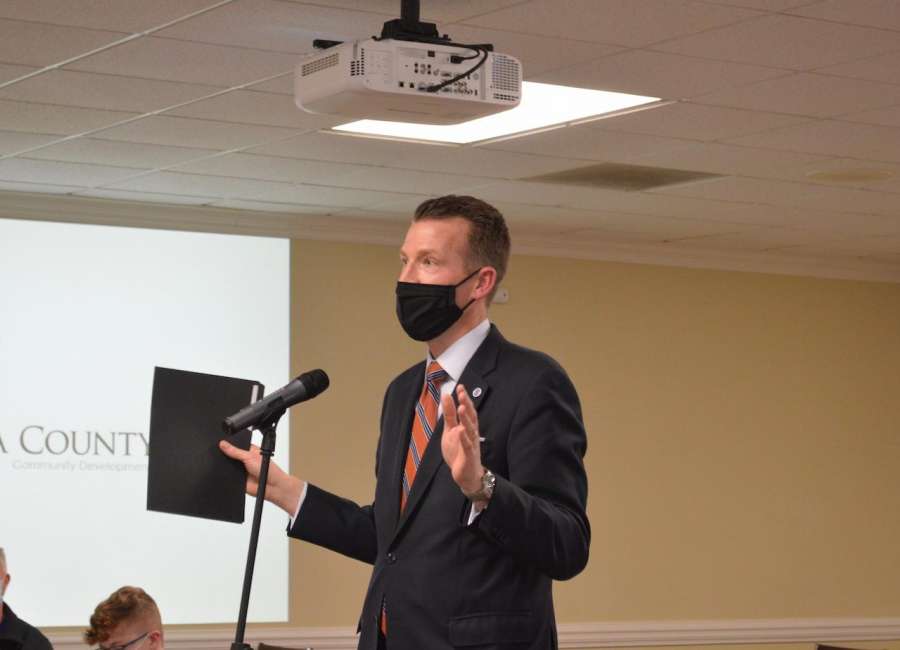 University of West Georgia President Brendan Kelly recently appeared before the Coweta County Board of Commissioners.
Kelly became president of UWG in March of 2020, but because of COVID-19, it was his first appearance before the commissioners.
Shortly after he arrived, the university closed for two weeks because of COVID-19, and then switched to online-only education for spring and summer.
"We discovered last year how important face-to-face learning was," Kelly said.
UWG began face-to-face classes in fall, but in a very conservative fashion. But with that conservative return to face-to-face, "we found a lot of students being isolated, just because we didn't have that type of activity that normally comes along with college," he said. "You miss some pretty important parts of your life.
"We did a lot of corrections in late fall to make sure that when we came back for spring we were engaged in a much more engaging environment."
Now, university wide, about 65 to 70 percent of students are in face-to-face learning. There are 651 socially distanced events planned this semester, and sports, except for football, are operating outside of the normal seasons. On a recent weekend, there were 10 separate sporting events, he said.
At the Newnan Campus, there are over 1,000 students. The Newnan campus is offering 97 courses this semester, and 89 percent are face-to-face, Kelly said.
Shortly after Kelly arrived, UWG began work on strategic planning. Planning for the future during a global pandemic isn't usually what people do, but it was critical for UWG, he said. Out of that planning comes a focus on three strategic priorities: relevance, competitiveness and placemaking, he said.