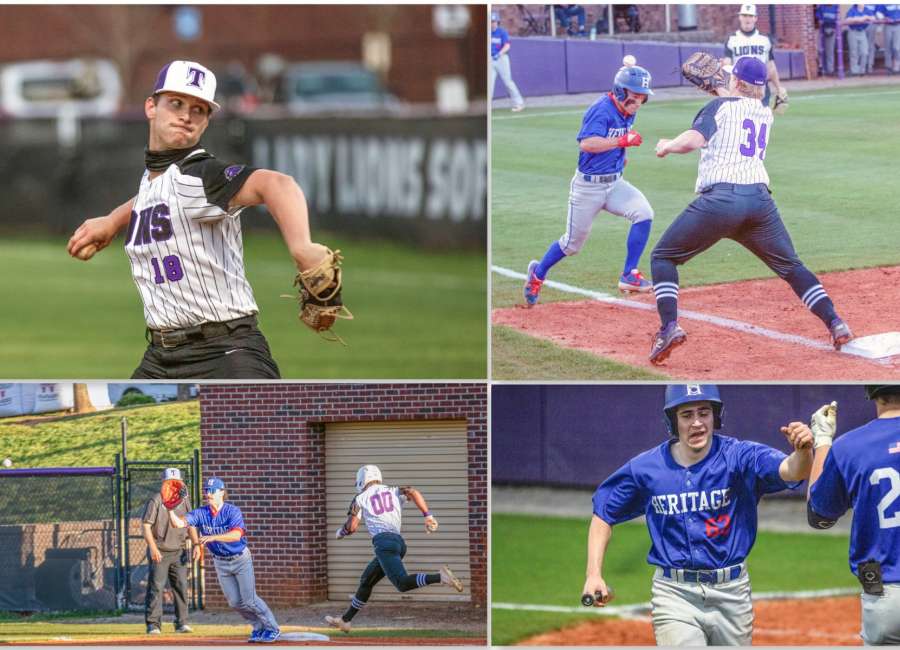 The Heritage Hawks and the Trinity Christian Lions began their three-game baseball series on Monday night and played an instant classic.

If it is any indication of the rest of the week, the next two are must-see. Tai Peete scored the winning fun from third in the 10th inning to give the Lions a 3-2 victory. Game Two is tonight at Heritage.
The Lions took the lead in the first inning when Jimbo Batchelor doubled to right field to score Peete. From there, the game was a pitching duel.
Georgia State signee David White got the start for the Hawks and Aedan Cates for the Lions. White pitched five innings and struck out eight, while Cates pitched seven-plus innings and struck out 14.
The Hawks tied the game in the fifth on an unearned run and took the lead in the sixth, 2-1, when they manufactured a run. Noah Meyer reached base on a walk, then stole second and advanced to third on a ground out. From there, Eli Garrett drove him in with a single.
The Lions answered immediately. They were able to load the bases in the bottom of the sixth and scored on a Henry Brodnax sacrifice fly but could not push anything else across the plate. It was an incredible job by Hawks relief pitcher Yannis Rembert to get out of further trouble.
Both teams had opportunities, but the game drifted late into the cool evening. Heritage had two runners on in the top of the 10th, but Carson Beach got out of the inning with a fly ball to Brodnax in right field.
That set up the walk-off opportunity for the Lions. Peete led off with a single, stole second and went to third on a Batchelor ground out. Aaron Gates lined out to center, but the ball got away in the return to the infield, and Peete was able to score the winning run.
Game Two is Tuesday night at The Heritage School, and Game Three is back at Trinity Christian on Thursday night.

Photo credit: Michael Clifton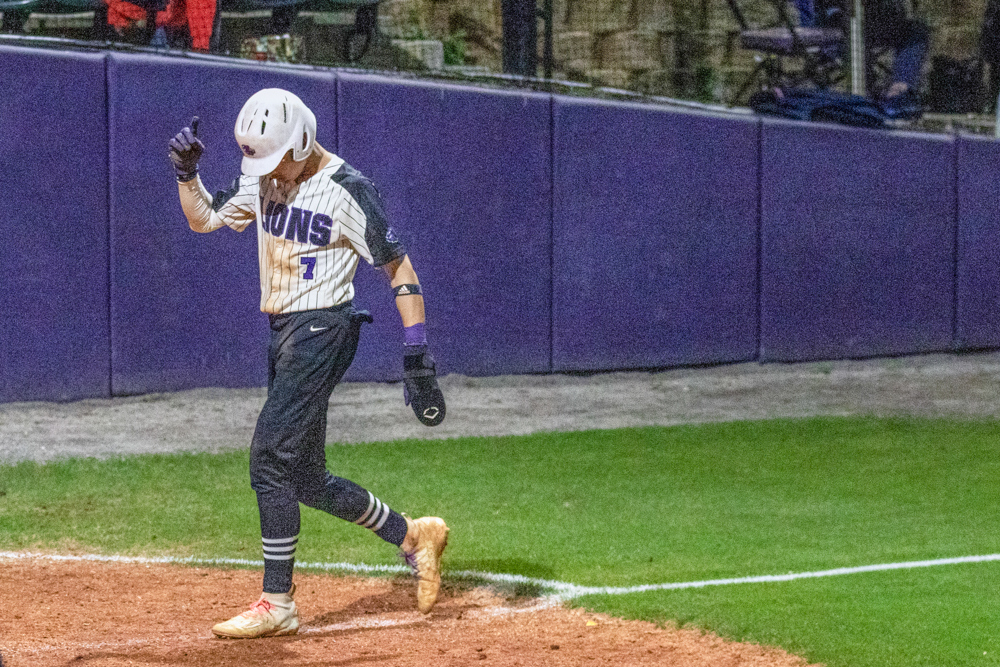 Tai Peete scores the winning run in the 10th inning. The Lions take Game One of the three-game series.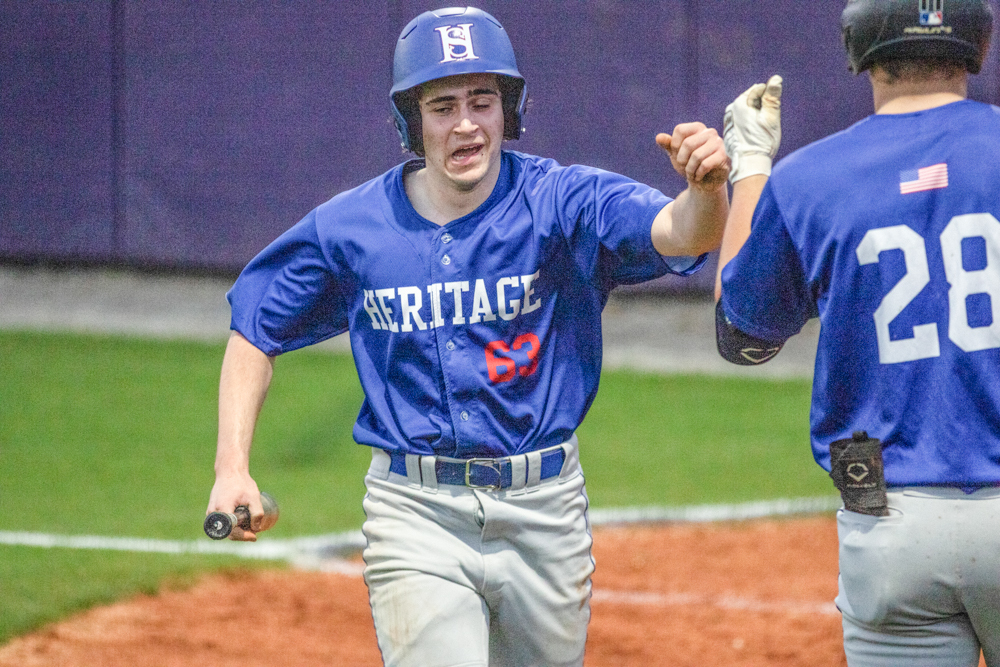 Harris Celata (#28) congratulates Noah Meyer (#63) after he scored on an Eli Garrett single to give the Hawks a 2-1 lead.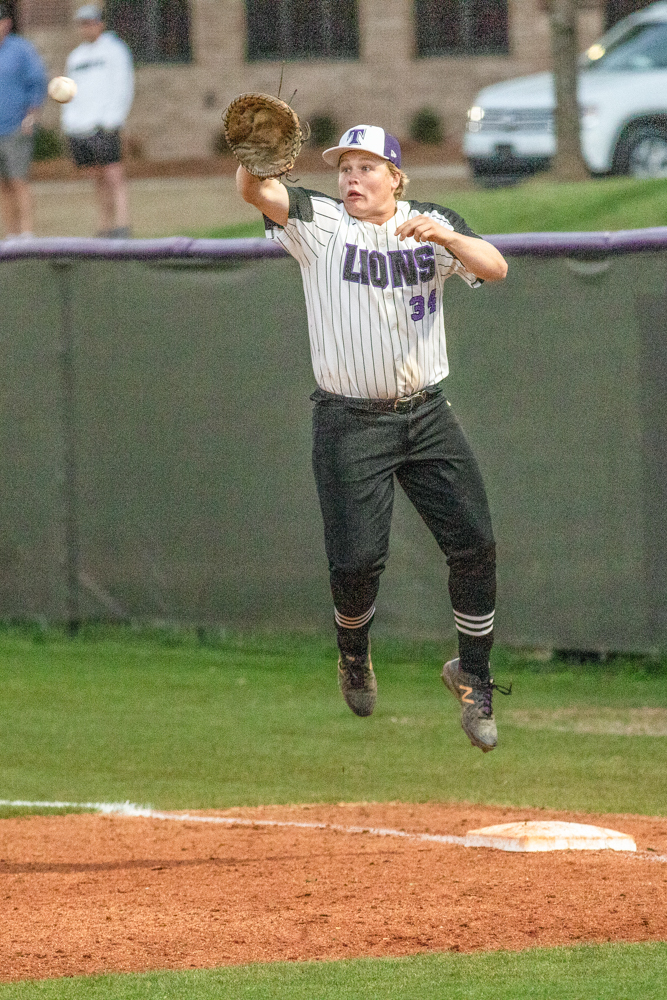 Max Gosdin goes high to catch a throw across the diamond.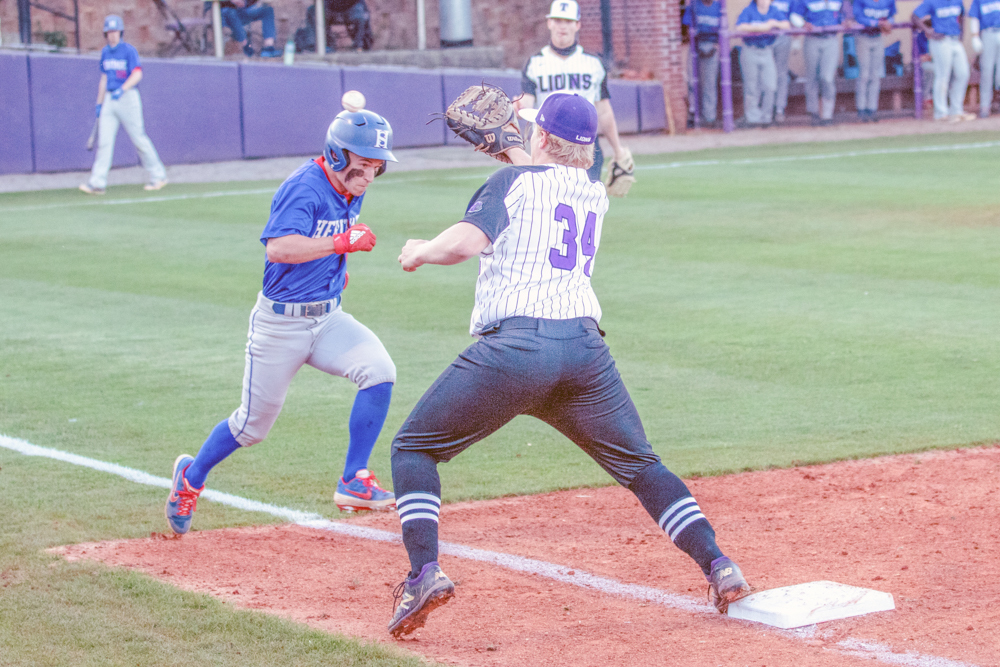 The ball just misses Andrew Rich as Max Gosdin steps into foul territory to make the catch.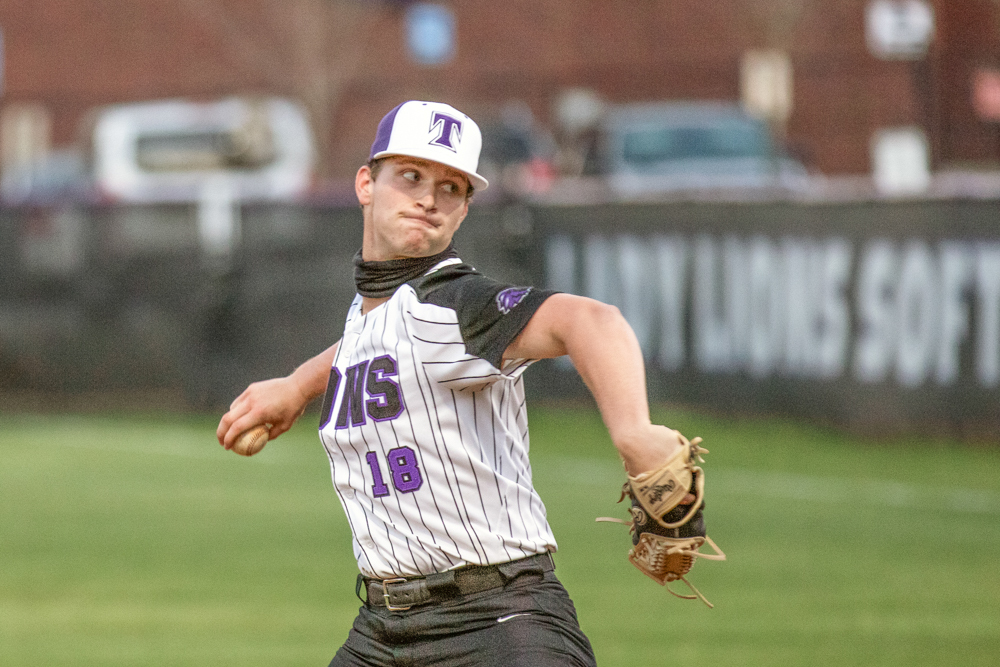 Aedan Cates struck out 14 hitters in seven-plus innings of work.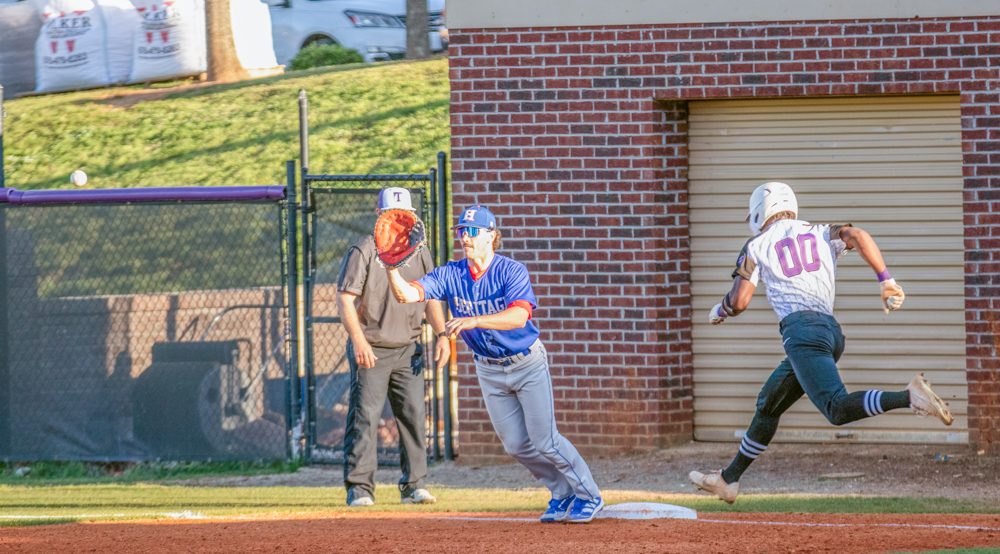 The throw to first just beats the speedy Aaron Gates (#00) down the line. First baseman Jay Chapman with the catch for Heritage.