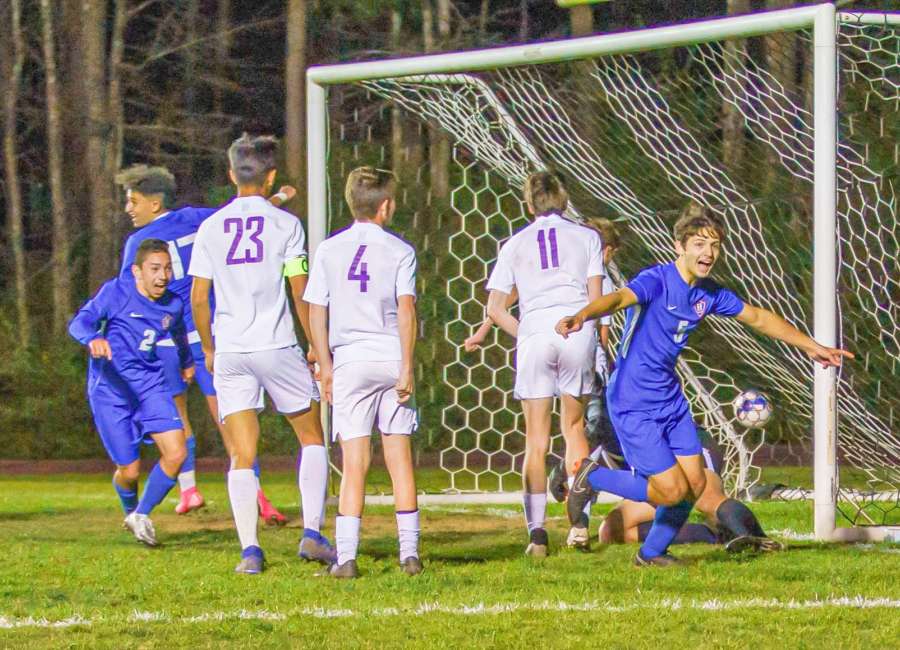 Two rivals came together Thursday night to compete on the soccer pitch.
The Heritage School and Trinity Christian share heated rivalries in all the sports, but they also come together when the circumstances dictate. Such was the case on this day, as Trinity Christian presented a contribution to Heritage's Myles Tambro scholarship fund.
Wins and losses fade over time, but good deeds leave a lifetime of benefits. Tambro's mother passed away in February, and the scholarship fund was set up for his future college expenses.
The boys' game was a fight to the finish. Despite several near misses, the only one ball that found the back of the net was from a corner kick for the Heritage Hawks. Christian Lotter got the serve from the corner past the Trinity Christian keeper for the lone goal.
From there, junior goalkeeper Keirnan Skelly kept Trinity Christian off the board for the 1-0 final. The win improved the Hawks to 6-2 on the season.
Earlier in the evening, the Trinity Christian Lady Lions defeated Heritage 11-1 to remain undefeated. They are 11-0-1 as the season enters the home stretch.
Brooke Wisely and Molly Duncan both had hat tricks in the Lady Lions victory.
Trinity Christian welcomes St. Anne-Pacelli next Thursday for a regional contest while the Heritage Hawks will host their county neighbors, the Newnan Cougars next Tuesday night.
If interested in the Myles Tambro scholarship fund, please reach out to the Heritage School for further information.

Photos by Chris Martin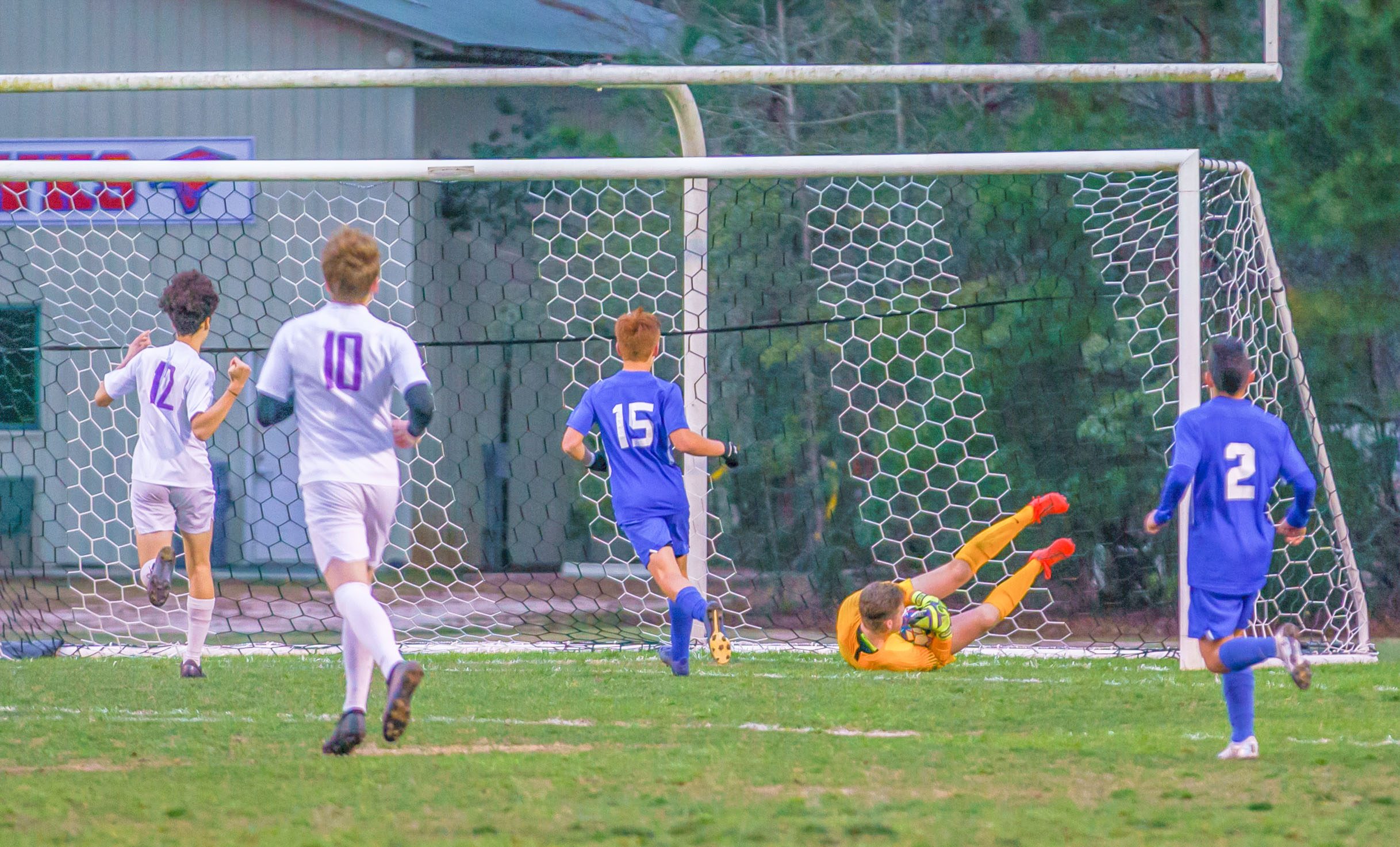 Goalkeeper Keirnan Skelly makes a save. He had a clean sheet for the Hawks.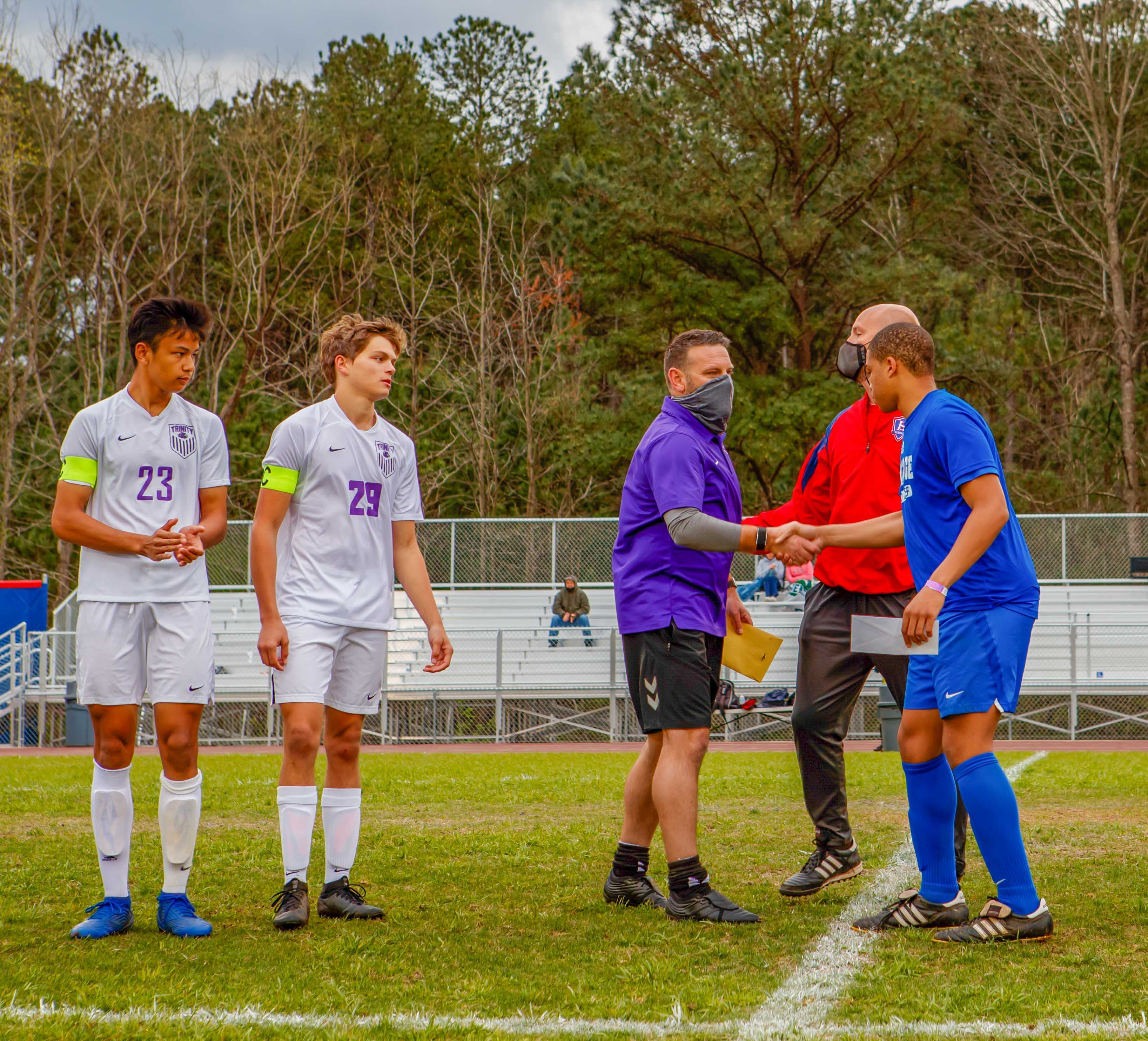 Before the game, the Trinity Christian soccer team makes a donation to Myles Tambro for his scholarship fund.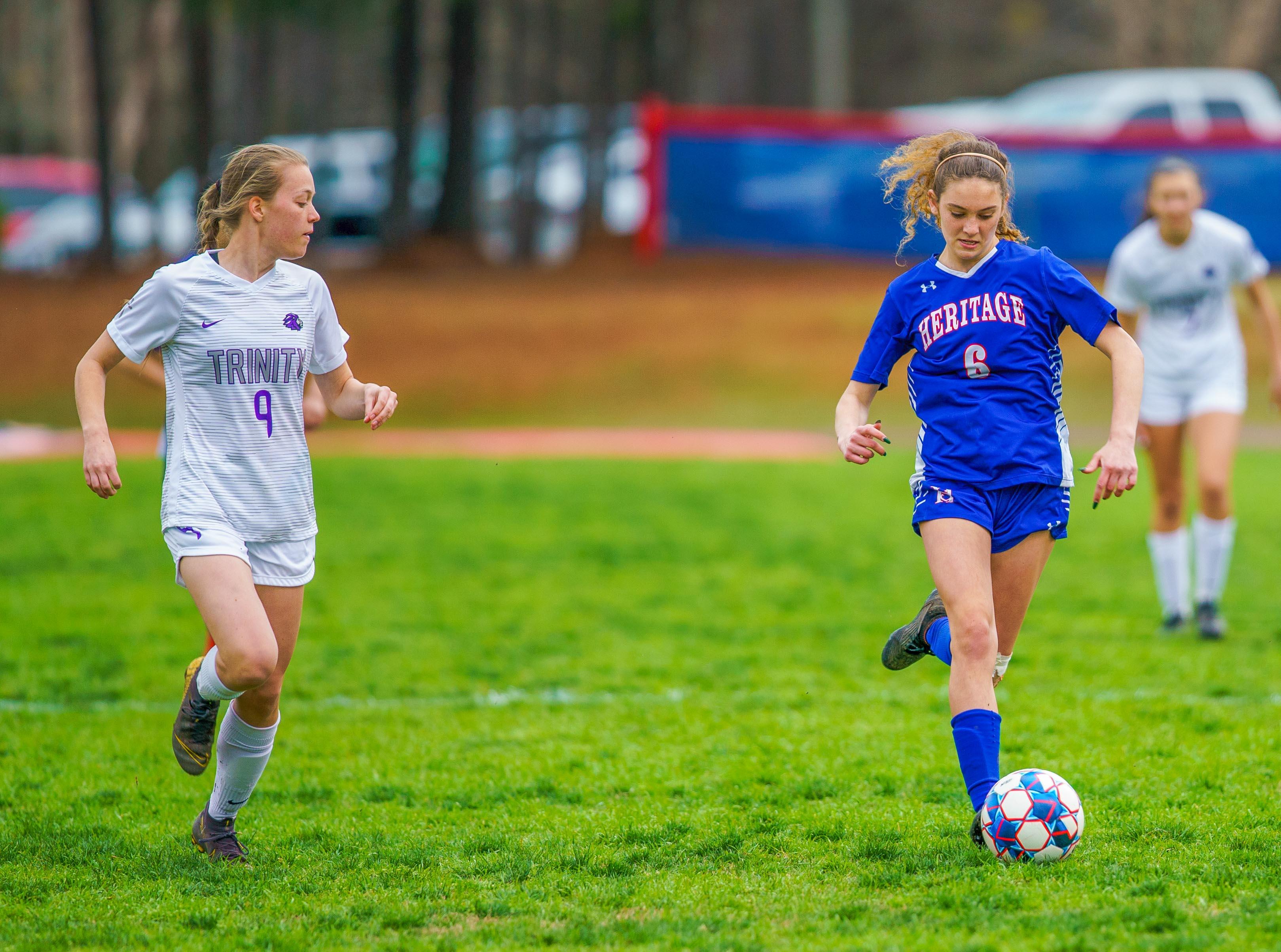 Lady Hawk Anna Brillanti dribbles downfield as Jenna Wilson tracks on defense.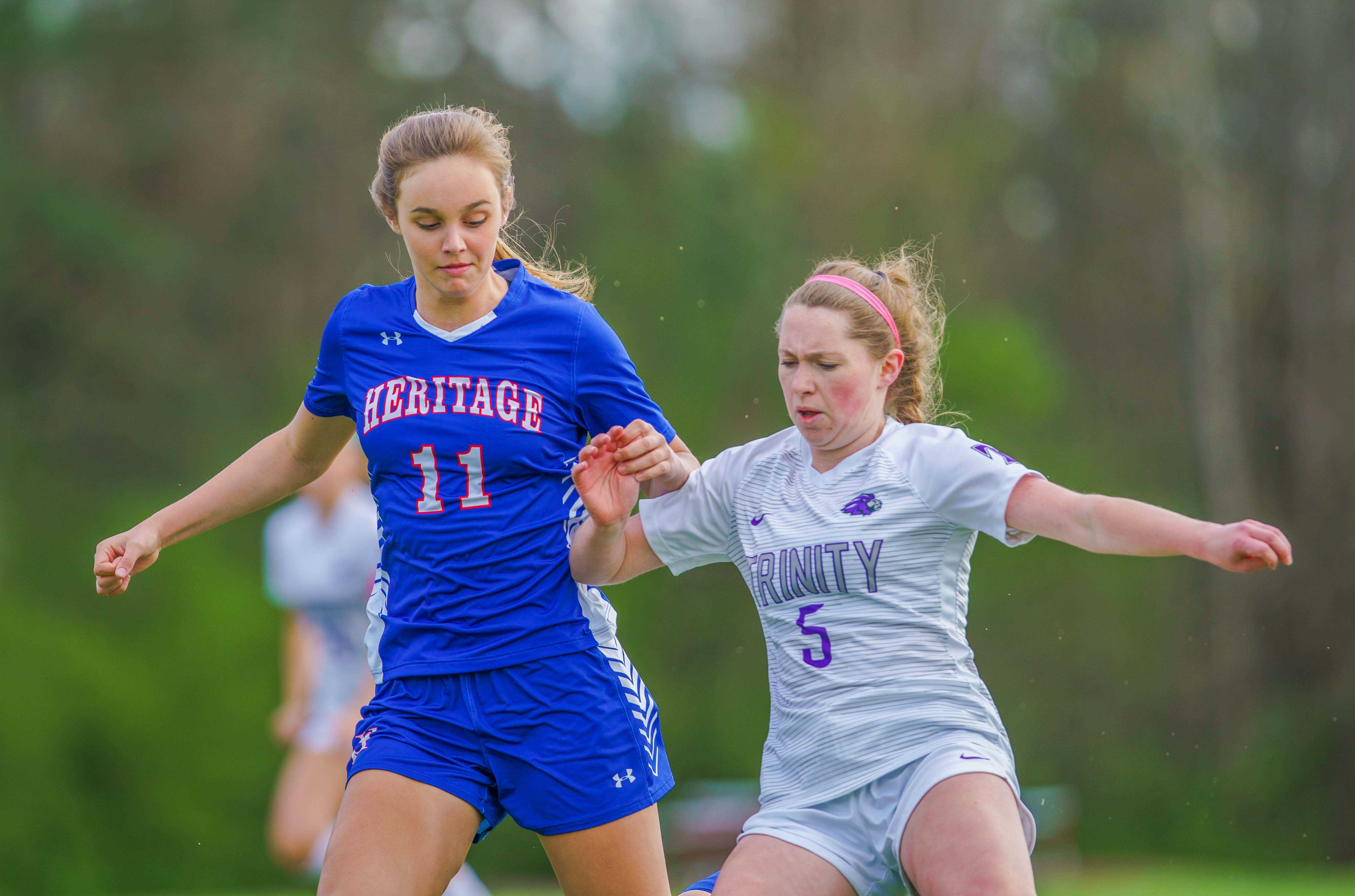 Brooke Wiseley had three goals in the Lady Lions victory.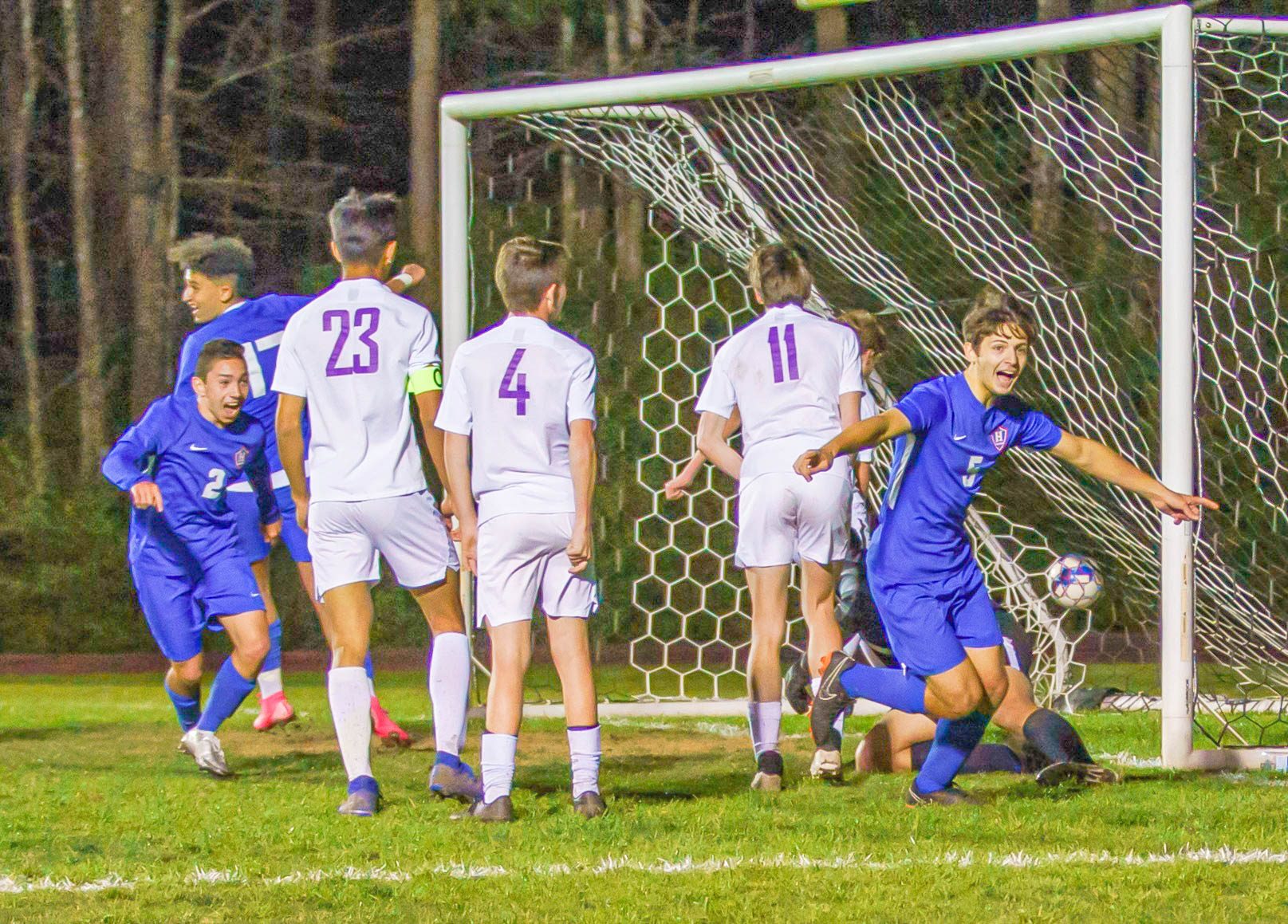 Christian Lotter celebrates his winning goal for the Heritage Hawks.