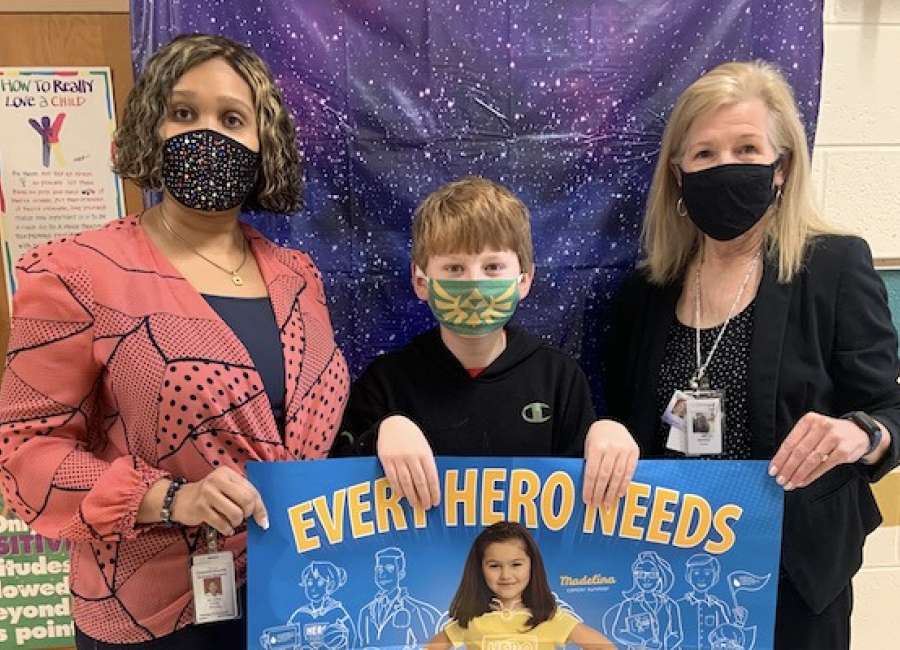 Thomas Crossroads Elementary School recently raised $2,416.80 for The Leukemia & Lymphoma Society through the Hero Squad program.
Principal Dr. Letitia Crosby said the donations made through Thomas Crossroads will help LLS make break-through advancements in research, patient services and advocacy efforts in the community.
"Congratulations to our TCE families, students and staff on their hard work and commitment to helping others," Crosby said. "Thank you for being part of our Hero Squad because EVERY HERO needs a squad!"
Crosby said fifth grade student Austin Bagley and his family donated $885 for LLS.
The Hero Squad program is a service learning program for students ranging from kindergarten through high school, according to www.herosquad.org .
Since 1993, students and educators throughout the country have raised more than $368 million in support of LLS' goal to cure blood cancer and improve the lives of patients and their families. Elementary and middle schools also receive the LLS STEM curriculum to incorporate into their lesson plans throughout the school year.
LLS reports that 40 percent of pediatric cancers are blood cancers, and in the last 30 years, only four oncology drugs have been approved for first use in children.
To learn more about LLS and the work they do for blood cancer patients and their families, visit lls.org .