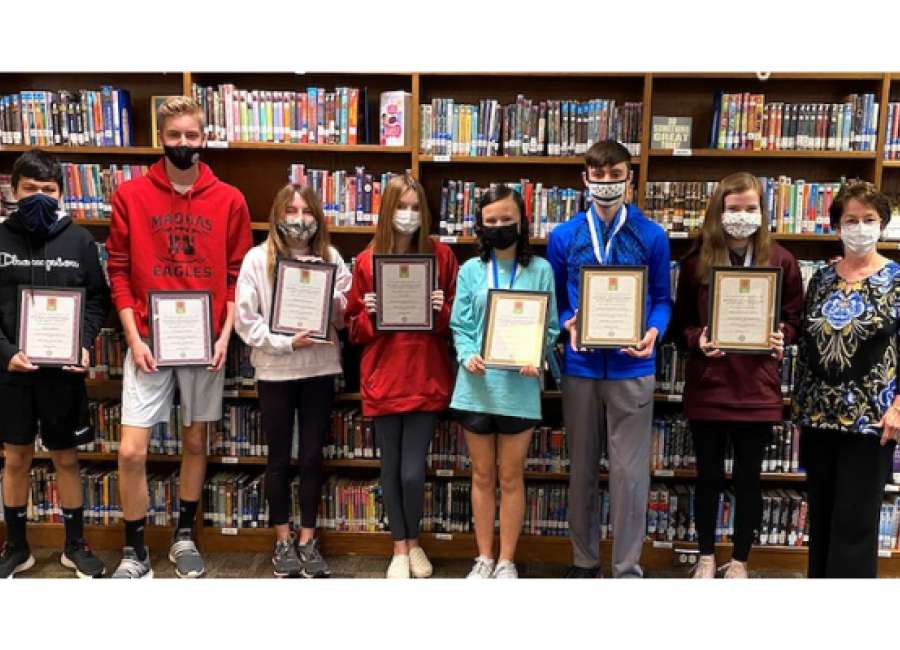 The annual essay contest is one of three opportunities middle and high school students have each year to win scholarship funds sponsored by Optimist International.
Schools in Coweta County received information about the contest in November, and the contest deadline was the first of February 2021, according to a press release from the Optimist Club of Senoia.
This year's essay contest topic was "Reaching Your Dreams by Choosing Optimism." The general rules required students to write between 700 and 800 words on this topic, including their own thoughts, explanations, examples, research and documentation.
Sixteen students entered the contest this year, and their papers were evaluated by three separate judges. All entrants received Certificates of Participation.
First place, gold medal winner in the contest was Caroline Brown, an eighth grade student at Madras Middle School. Brown's essay was forwarded to the next round, the district level contest, and the results of that contest will be determined at the end of April .
The second place, silver medal was awarded to Kayden Crossway, and the third place bronze went to Molly Margaret Kanner – both eighth graders at Madras.
Other participants from Madras Middle School include Andrew Becker, Issac Cisneros, Lucas Gaysowski, James Martin, Lily Polk, Thompson Warren and Alexis Wingenbach – all eighth grade students of Angela Rembert.
Six students from East Coweta Middle School also participated in the essay contest, supported by their language arts teacher, Amanda Knopp. Those students were Ellie Bauman, Haley Foust, Allen Goodman, James Haberman, Calleigh Lamb and Hanna Monnin.