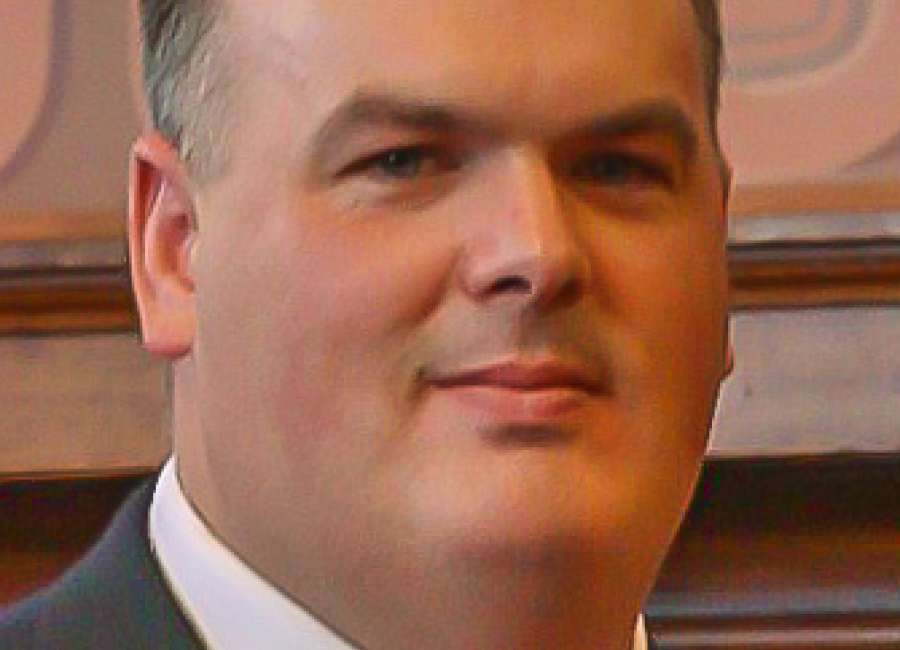 A bill to expand the definition of "broadband" in the state of Georgia by allowing satellite broadband technology to be considered broadband was soundly defeated in the Georgia General Assembly on Crossover Day.
House Bill 520 was sponsored by Rep. Philip Singleton, R-Sharpsburg.
The bill had received broad support in subcommittee, committee and in the House Rules Committee, but ran up against objections from rural representatives on the House floor.
It was defeated by a vote of 51 to 108.
The bill is "permissive in nature to make sure that we are allowing emerging markets," Singleton said while presenting the bill.
The state has spent several years working on ways to expand broadband internet service into rural Georgia, and EMCs in rural Georgia are working to provide broadband internet to their power customers.
Singleton said that his bill will not impact those changes. It doesn't change the definition of "rural broadband" or the criteria that the state and the One Georgia Authority are using to provide grants to expand rural broadband.
"People in rural Georgia want wires underground, so that when it rains we can still use the internet," said Rep. Susan Holmes, R-Monticello. She added "we never hear from y'all until you put some money on it."
Rep. Sam Watson, R-Moultrie, asked if allowing more access to satellite providers would limit the resources going to current telecommunications companies and EMC affiliates that currently have access to the funding for rural broadband. Would it "limit what they are able to use? They are the ones that are already expanding into rural areas of our state with multiple announcements."
He expressed concerns that satellite companies would "take all of the funding and not allow our telecommunications providers access to the most expensive form of broadband, which is fiber."
"Absolutely not," Singleton said. The state code defines rural broadband service, and his bill won't change that, he said. Satellite companies aren't currently eligible under Georgia code because of the definition of service provider.
Instead, the bill just makes sure the state isn't putting in a descriptive word to limit future market access. "This bill is a free market bill," Singleton said.
Rep. Al Williams, D-Midway, said rural Georgia might miss out on some technology, but "we know what works and what does not work." It only takes two or three sprinkles of rain for the satellite internet systems to go out, he said. Both providers are bad, but wires in the ground aren't interrupted by bad weather, he said.
"We're getting so used to being sold a bill of goods in rural Georgia," Williams said. The state is investing $365 million in rural broadband, and that is bringing a lot of things to the table. "We don't want a skunk that has been washed and sprayed but it's still a skunk," Williams said.
Singleton said that the bill ensures that once new satellite internet systems are up to standards, they could apply for the state grants.
The definition of broadband shouldn't be limited to protect one part of the market, Singleton said.
Rep. Terry England, R-Auburn, expressed concerns about the state's maps that show where broadband service is and isn't in the state. The state has put a lot of money and effort into creating those maps, he said.
"In opening this up to spatial service, the FCC would look at us and say, 'Well, your entire state is served at this point,'" England said.
Singleton said it is his understanding that his bill would not affect that.
Before the vote, Singleton reminded legislators that the bill had bipartisan support in committee. "Not a single person, lobby or anyone else spoke against the bill," he said. The questions raised during the floor discussion were valid, but do not apply to the bill, he said.
Singleton said Thursday that he appreciated the opportunity to present his bill. "I clearly have some work to do," he said.
New technology, especially the technology being used by StarLink, a new satellite broadband company owned by Elon Musk, "is transformative and game changing," Singleton said. "Refusing to explore it as an option is like refusing to invest in airplanes because we have spent so much money on railroad tracks."