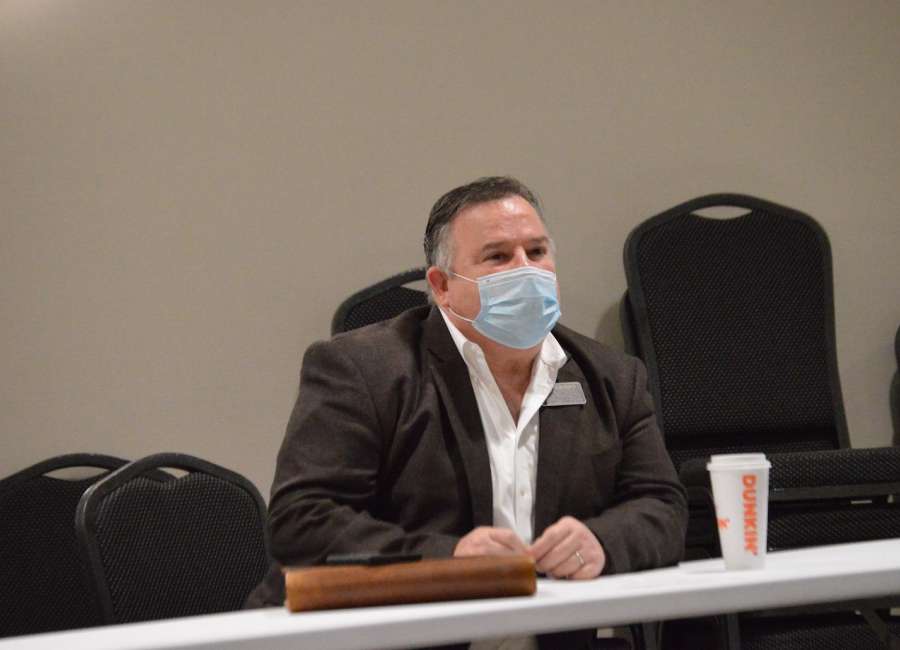 The Coweta Water and Sewerage Authority has only had a handful of visitors to its monthly public meetings in the past 15 years, so when new Coweta County Commissioner John Reidelbach attended a recent meeting, it was noticed.
Chairman Eric Smith said he wanted to thank Reidelbach for his interest. "I just want to tell you publicly, it means a lot to us," he said. "There's a lot of conversation going on as far as finding a solution to what this growth is going to look like going forward. Residential sewer is a big part of that."
Smith said that, as long as he has been on the board, Reidelbach is the first county commissioner who has sat in on a meeting.
"That means a lot to our board, especially to me," he said.
Reidelbach said he is committed to learning as much as he can about the authority because it's important. "If we're being responsible for growth; we need to work with the systems that affect that growth as well." He thanked authority CEO Jay Boren and COO Rick Jones for a recent tour of the B.T. Brown Water Treatment Plant.
Reidelbach, who took office in January, represents the 4th District.
Smith said he's very proud of the progress the authority has made and that the team does a great job stewarding the authority's resources. "We're always trying to be as efficient and smart about the way we're doing business and always be mindful we're just stewards. Our ratepayers are the ones who pay the bills.
"We appreciate you taking that into consideration as the county works to figure out whatever the appropriate solution ends up being," Smith said.