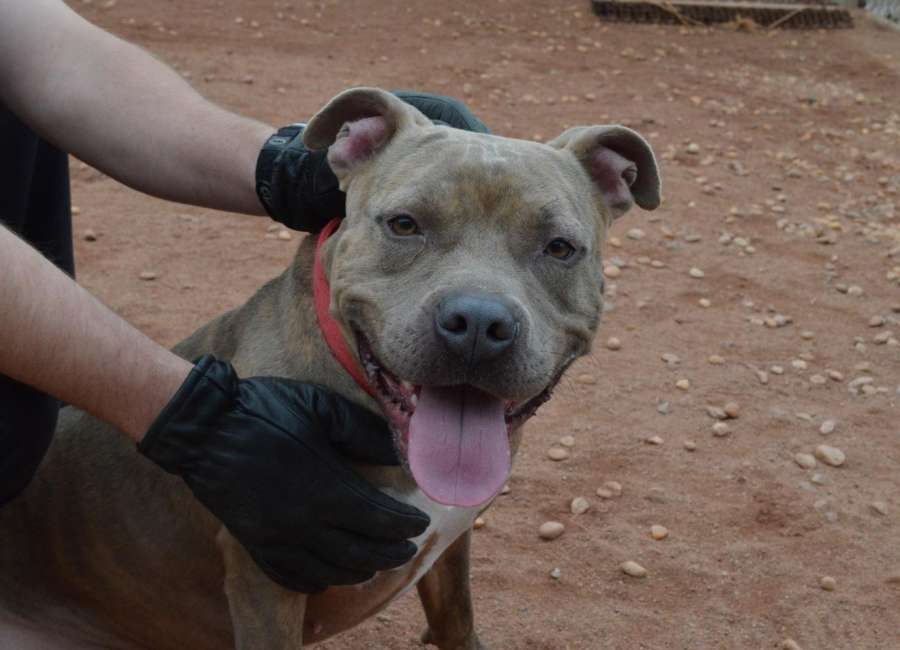 Briana is a 3-year-old Staffordshire mix who has been at the Coweta Animal Services shelter since August.
She was picked up as a stray from Dewey Street. Brianna is a sweet and friendly girl who is kennel trained. She loves toys but has little interest in fetching them. She's fairly quiet, with a small bark.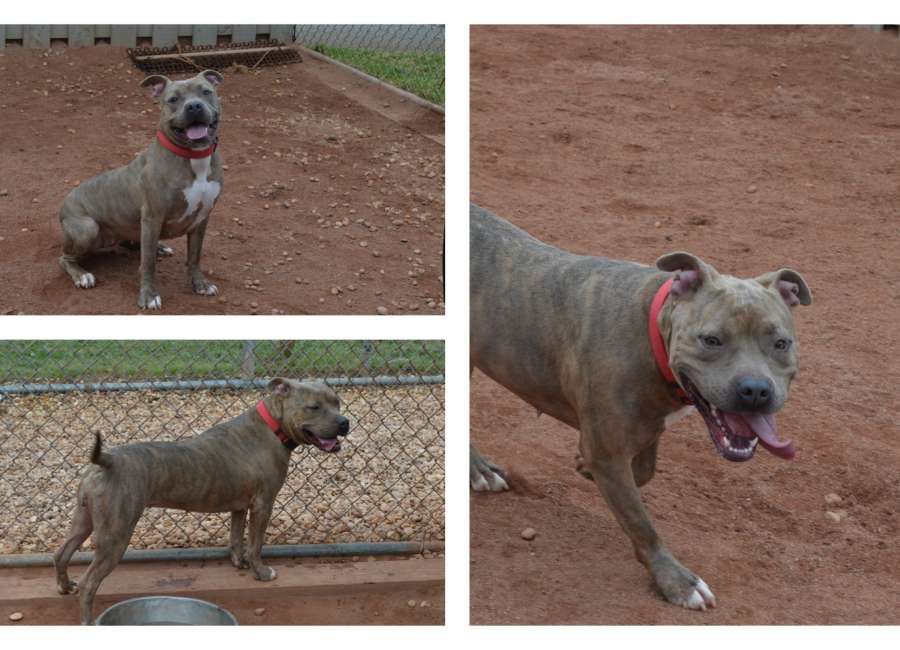 The Coweta County Animal Services Shelter is open for adoptions, but is operating by appointment only because of COVID-19.
Shelter operation is limited, and there is no interaction between the prison inmates that staff the shelter and the public. Those considering adopting a pet will need to know which dogs they are interested in so the dogs can be brought out. Members of the public cannot enter the dog adoption floor, but the cat area and the play yard will be open.
Those who have appointments are required to wait outside in their vehicles until it's time for them to come in, and there will be a temperature check and symptom screening before people may enter the building. No one will be allowed to sit in the lobby, and potential adopters cannot bring their own animals to meet with animals they are considering adopting.
Visitors must bring their own masks, and no more than two members of the public or representatives from humane organizations will be allowed in at a time. Visits are limited to 45 minutes, and no one under 18 is allowed. Visitors will be escorted and assisted by animal services officers.
Animals up for adoption can be viewed on petharbor.com . There is a tablet available in the office for adopters to look up animals, and there is also a notebook, but potential adopters are encouraged to look up animals in advance and use their own devices.
Before going to their new homes, adopted pets are spayed or neutered, and receive a microchip and their first round of vaccinations.
To make an appointment call 770-254-3735.