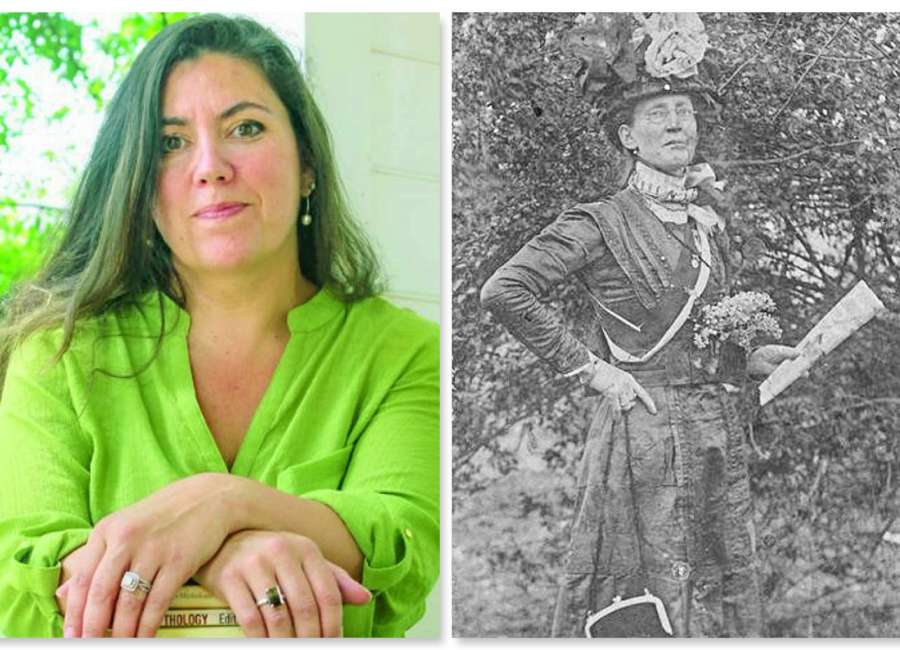 Professor Melissa D. Jackson recently provided interesting insights about the fortune-teller, lawyer and politician of Heard County, Mayhaylay Lancaster during a meeting of the Kiwanis Club of Coweta County.
A self-proclaimed "oracle of the ages" who often forecast – with eerie accuracy – the future events in people's lives, Lancaster grew up in Heard County, where she lived for most of her life.
Psychics, mystics and mediums were common in the late 19th and early 20th century, and Lancaster's influence in the Coweta area was well known, partially due to her columns written for the Franklin News and Banner.
Jackson hypothesized Lancaster may have been influenced by Victoria Woodhull, an American leader of the women's suffrage movement who ran for President of the United States in the 1872 election.
An activist for women's rights and labor reforms, Woodhull was also an advocate of "free love," by which she meant the freedom to marry, divorce and bear children without social restriction or government interference.
The first woman to do so, Lancaster ran unsuccessfully for the Georgia Senate in 1922, 1926 and 1928.
She ran on a platform advocating roads and railroads into rural counties, public schools and the passage of a law that mandated that doctors must deliver babies regardless of the family's ability to pay fees.
After her defeat in 1928, she began purchasing land and would ultimately attain 600 acres in the Coweta/Heard area.
However, Lancaster is probably most well known as being a key witness in Coweta County's most famous murder trial.
In 1948, she testified against Meriwether County landowner John Wallace, who was ultimately convicted of murdering William Turner, a farmhand who had allegedly stolen cows from him.
Lancaster knew Wallace and Coweta Sheriff Lamar Potts, as well as many other area law enforcement officers.
As a result of the trial, Lancaster's legend grew, people visited her not only from the west Georgia region but from out of state, coming to her home to learn where lost items might be found or what kind of investments to make.
She also raised her fee from $1.10 to $2.75, squirreling away her earnings throughout her house.
Lancaster died May 22, 1955, one month after her 80th birthday. She is buried in the cemetery at Caney Head Methodist Church in rural Heard County. However, her date of death is incorrectly inscribed on the tombstone.
People continue to visit her grave and to leave a dollar and a dime – the price she charged for a reading – on her tombstone.