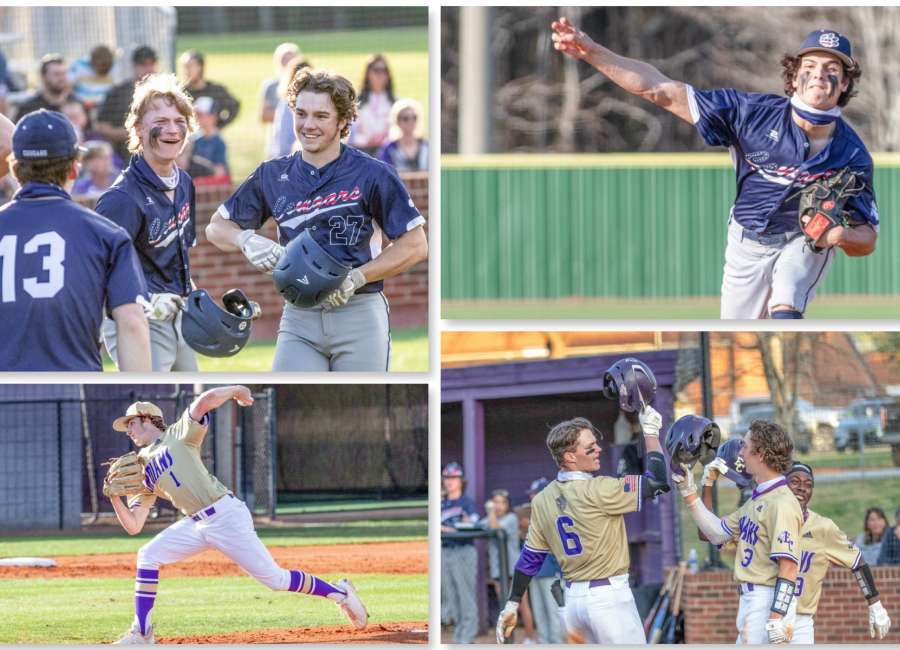 By Chris Girouard
East Coweta's Landon Underhill may have earned himself a new nickname with his play on Wednesday evening: "Over-the-Wall" Underhill.
The Indians' centerfielder had a monster night at the plate to lead his team past arch-rival Newnan High 8-2, as he and his teammates tallied a total of 12 hits off Cougar pitching.
Underhill was 3 for 3 in the game with a pair of deep home runs. He also had a double and a sacrifice fly on his way to a 5-RBI night. EC head coach Franklin DeLoach was very impressed with the left-handed hitter's performance.
"Landon Underhill had a day," DeLoach said. "Mercer University is getting a great one. What a great young man. In big games, you need big players to show up in big moments. Landon Underhill definitely did that."
Both teams flexed their power muscles in this contest. In all, there were four home runs hit. Three were by the Indians and one was hit by Newnan. They also combined for five doubles.
The third EC homer came off the bat of Indians' left fielder Charlie Paige. He smacked the first pitch he saw from hard-throwing Newnan reliever Chasin Cash deep over the right field fence for a solo shot. Paige finished the game 1-for 3 with the one RBI.
"We had some great at-bats all through the lineup," DeLoach said. "Evan Doss (1 for 3), the freshman, with a double that led to some runs. Charlie Paige gave us some insurance there with a pretty good shot over the right-centerfield wall. It was spread out through the lineup so it's a great team win for us."
The Newnan Homer came off the bat of catcher Thomas Scott. He rocketed a shot to left field in the third inning which, at the time, closed the deficit to 3-2. Scott finished the game 1 for 1 with two walks.
The Indians opened the scoring in the bottom of the first inning. With one out, right fielder Dekel Williams (3 for 4) singled up the middle. Underhill followed him two pitches later, slamming an offering from Cougars' starter Jeff Lovett deep towards the light pole in right-center field for a quick 2-0 lead.
Newnan countered that attack with a single run in the second inning. Senior first-baseman Yates Kelleher led off the inning with a single up the middle. He advanced to third on a one-out single to left by Cash.
Junior Yancey Dunn plated the run on a sacrifice bunt down the first-base line. Kelleher and Cash were both 2 for 3 on the night. Kelleher added a double to his totals, while Cash managed another single.
EC added a run in the second. Third baseman Doss smoked a line drive down the left-field line for an easy double. First baseman Quinlan Wiley followed him with a double for his own, scoring Doss and upping the lead to 3-0.
The middle innings were dominated by the starting pitchers. Newnan's starter, Lovett game up three runs over the first two innings but settled down in the third and fourth to retire all but one batter in those frames. Lovett had trouble in the fifth, when he gave way to Cash after allowing three more runs.
In all Lovett went 4+ innings. He threw 71 pitches allowing 6 runs on 8 hits. He allowed one walk and struck out 3.
The Indians countered with starter Jansen Kenty. He opened with a one-two-three first inning. He then allowed single runs in the second and third but settled in to combine with Jacob Rossi to shut down the Cougars' scoring the rest of the way.
Kenty pitched 5 full innings. He allowed 2 runs on 4 hits and 2 walks while striking out 6. Rossi pitched the final two innings and gave up just 2 hits and a walk. He struck out 3.
"Jansen did a great job for us," DeLoach said. "He threw 88 pitches and I thought he did a great job setting the tempo. Six strikeouts and only one walk for him. He did a great job. Rossi came in and pitched the last two. He did a fine job for us."
The Indians put the game away with a four-run fifth inning. In that frame, the first three batters reached base and scored. Nico Senese was safe at first on a throwing error and scored on Williams' double to left. Underhill blasted the next pitch to left for an opposite field two-run home run.
Cash came in and got the first batter he faced to fly out, but then gave up a first-pitch homer to Paige. Cash got out of the inning without any further damage, leaving the score at 7-2. The Indians' tacked on a single run in the sixth with an Underhill sacrifice fly that came up just shy of the fence.
"Seriously, I know it's a cliché but it's a great overall team win," DeLoach said. "It's just a total team win. I'm so proud of our guys. We've got a long way to go. We've got to play these guys two more times, and everybody else two more times, so we're kind of in the grind of it all."
The two teams will play each other twice more, on Monday April 12 at Newnan and then back at East Coweta for the season finale on April 23.
With the win, the Indians now stand at 15-5 on the season. The Cougars fell to 10-4.
Photo credit: Michael Clifton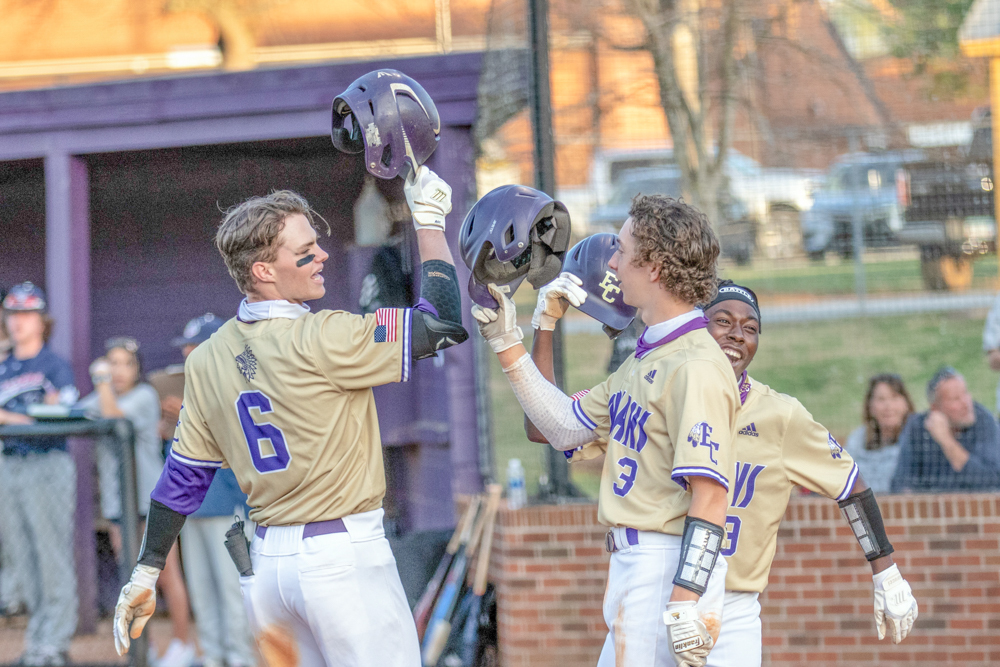 Landon Underhill (#6) is congratulated by Mason Pearcy (#3) and Dekel Williams (#9) after his two-run homer in the fifth inning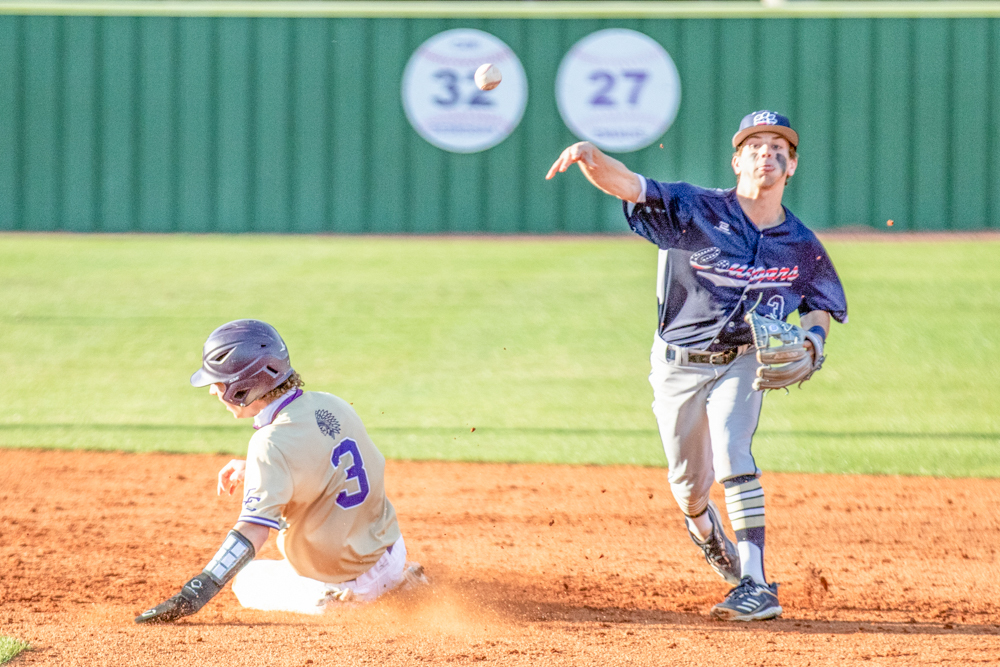 Yancey Dunn turns a double play for Newnan to end the third inning.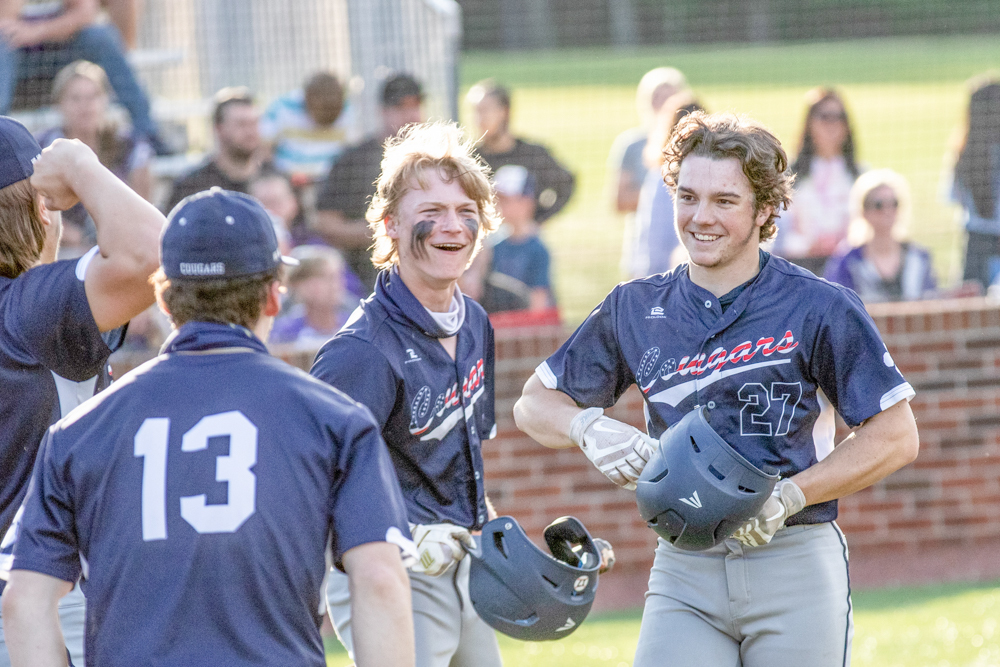 Newnan Catcher Thomas Scott is congratulated by his teammates after his third inning homerun brought Newnan within one at 3-2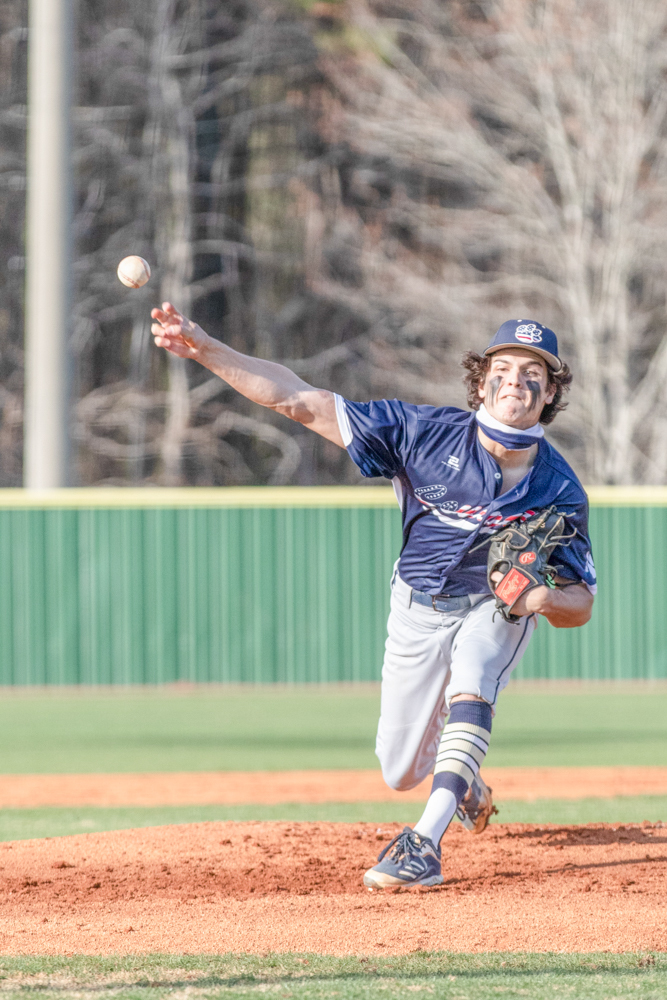 Cougars starting pitcher Jett Lovett has a strong outing with only a couple of bad pitches that cost him.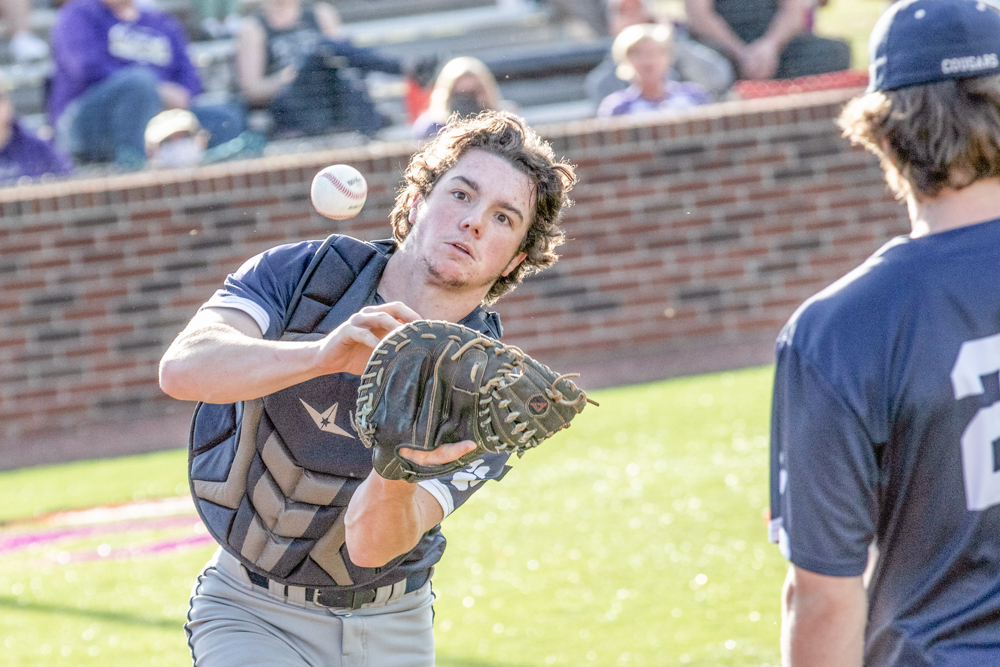 In the first inning, Cougar Catcher Thomas Scott fielded a foul ball that bounced out of his glove and into first baseman Yates Kelleher's for the out.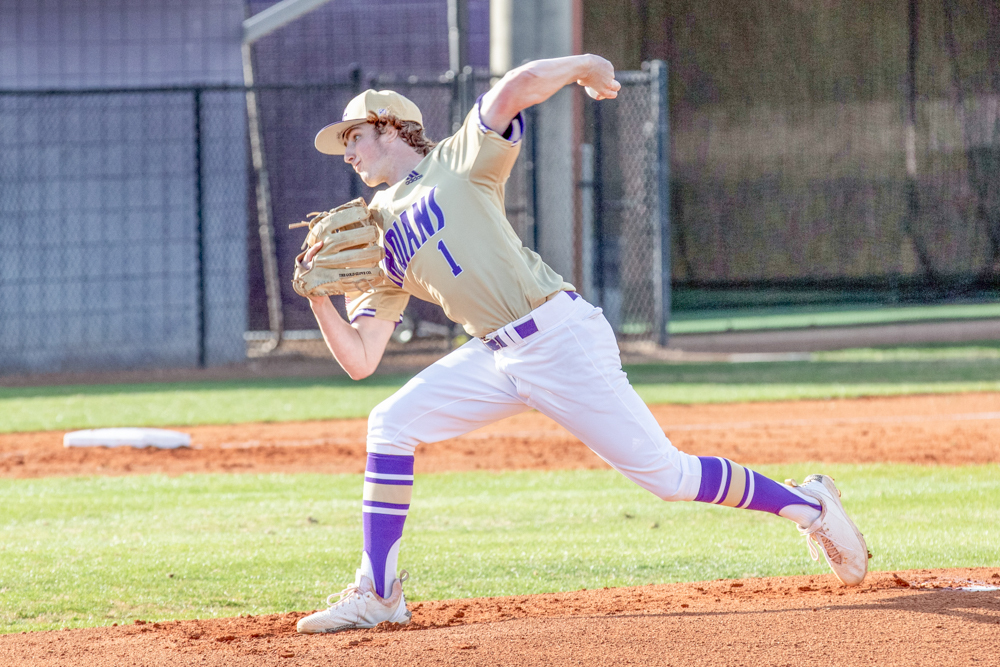 East Coweta starting pitcher Jansen Kenty went five innings for the win while striking out seven.