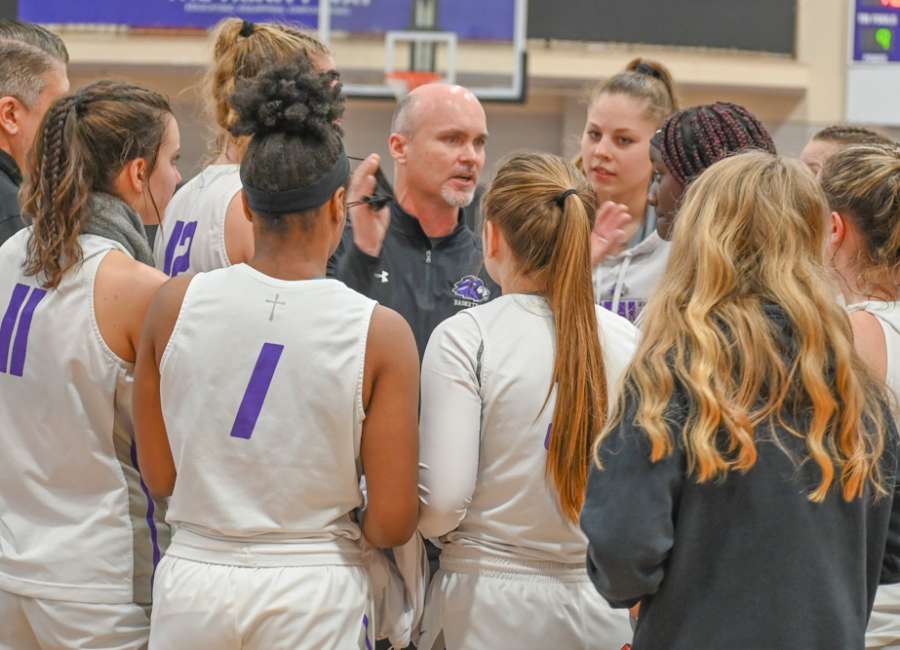 By: Rob Grubbs
After a relatively easy victory in the first round of the GHSA state basketball playoffs, the Trinity Christian Lady Lions welcomed a familiar foe for their second-round matchup.
The Eagles Landing Christian Academy (ELCA) Lady Chargers defeated the Lady Lions back in January, 37-29. On Friday night, ELCA (16-6) won again, 53-48 to end the Lady Lions season
ELCA finished second in Region 2-A Private behind the Greenforest Academy Lady Eagles. They finished the regular season without one of the star players, Texas A&M signee Keslynn Oxendine. She returned with four points and four rebounds in the Lady Chargers victory.
The Lady Lions offense was geared around Kendall Wells in the post. With the ELCA guards geared to stop Denes, Wells was open on many occasions and Denes found her for easy baskets. When Wells put back an offensive rebound in the third quarter, the Lady Lions were within three at 31-28.
From there, ELCA went on a 13-2 run that gave them a commanding 44-30 lead with just over four minutes remaining in the game. But the Lady Lions had a lot of fight remaining, just as they had done all season.
Aided by a technical foul on an ELCA assistant coach, the Lady Lions went on a 16-6 run that saw them trail by only four points with 27 seconds remaining. Unfortunately, that was as close as they would get as time ran out on Trinity Christian's season.
Denes scored 13 points in her final game to push her high school career points total to 1,293. She also had eight rebounds. Wells led the Lady Lions with 16 points and 11 rebounds. McCracken added eight points and Madison Morge had six.
The Lady Lions finished the season 16-9 and won their first ever GHSA Region Championship.
With the solid nucleus of Morge, Settle and Wells returning, along with the eligibility of Zsofia Telegdy, the Lady Lions look to be back on top in Region 4-A Private next year.
Photos by Tammy McCracken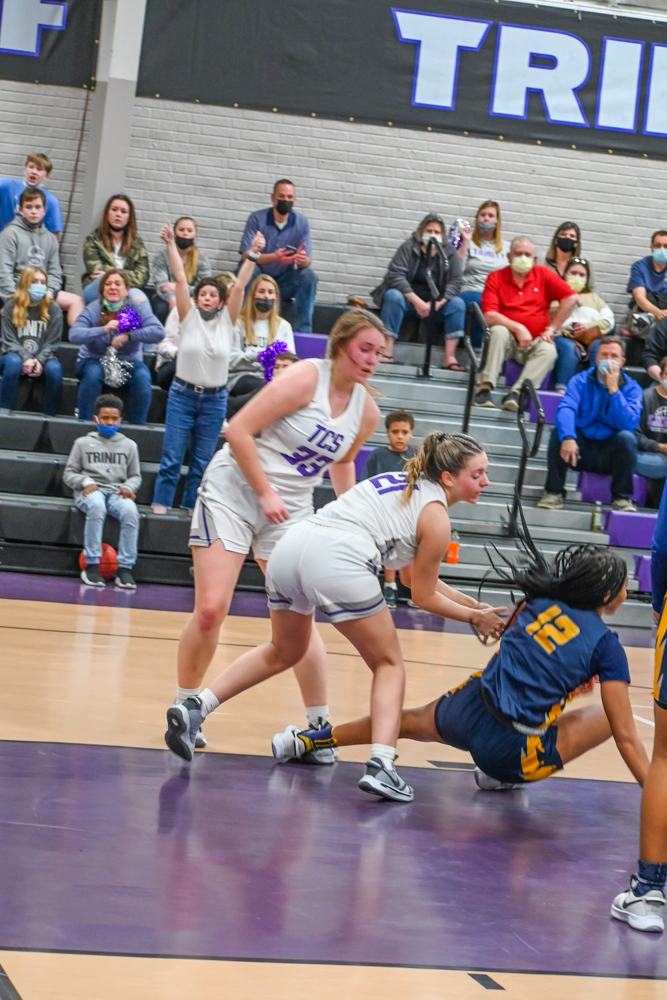 Kendall Wells (#33) and Mattie McCracken (#21) fight Lady Charger Jalisa Dunlap for a loose ball.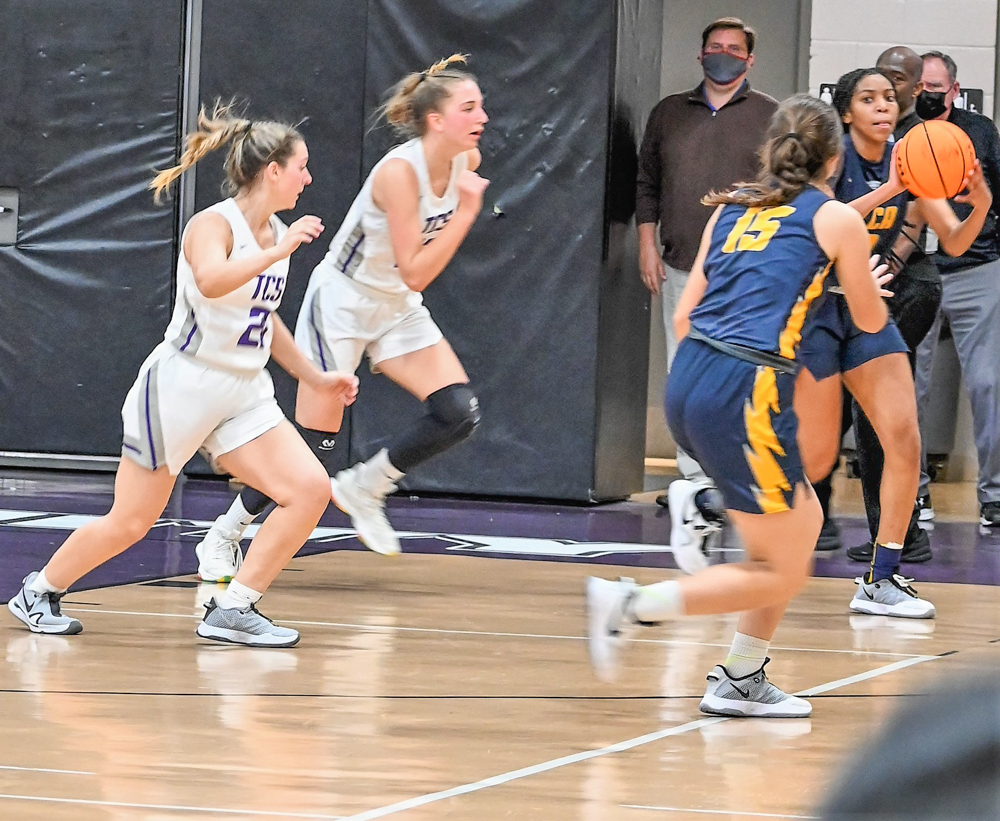 The Lady Lions leaned heavily on their two seniors, Mattie McCracken (#21) and Anna Denes (#12).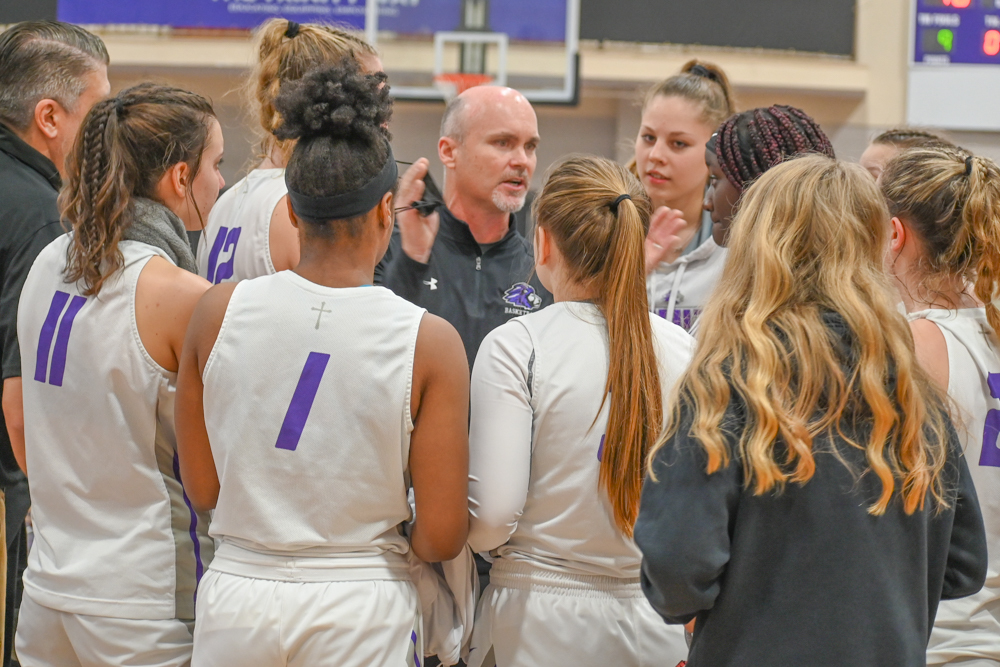 Lady Lion Head Coach and Region 4-A Private Coach of the Year Joe Daniels talks to his team for the last time of their successful season.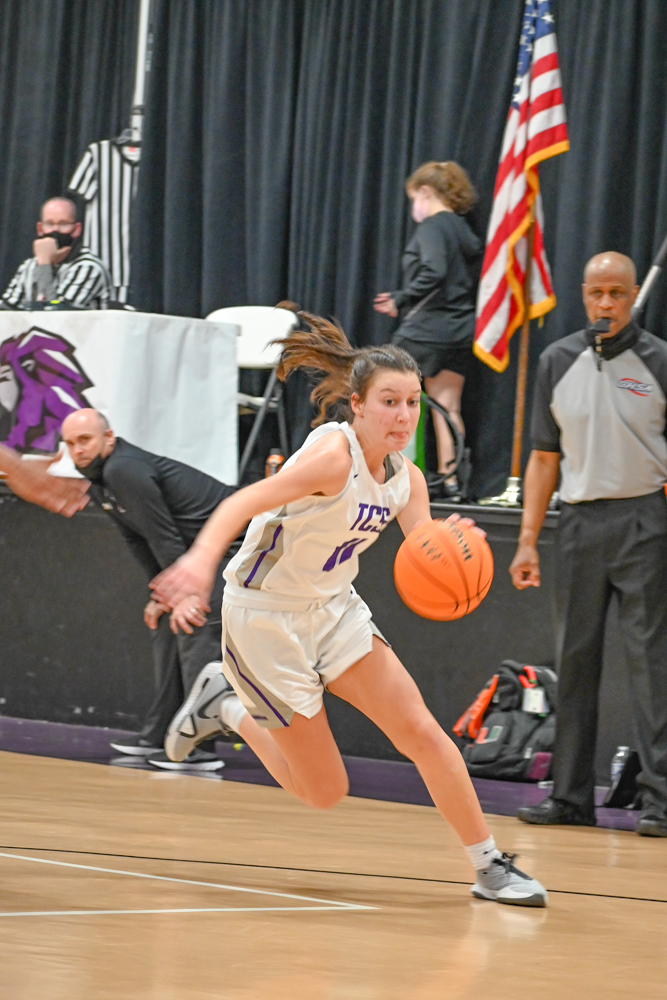 Junior guard Ashlyn Settle drives past the Lady Lion bench.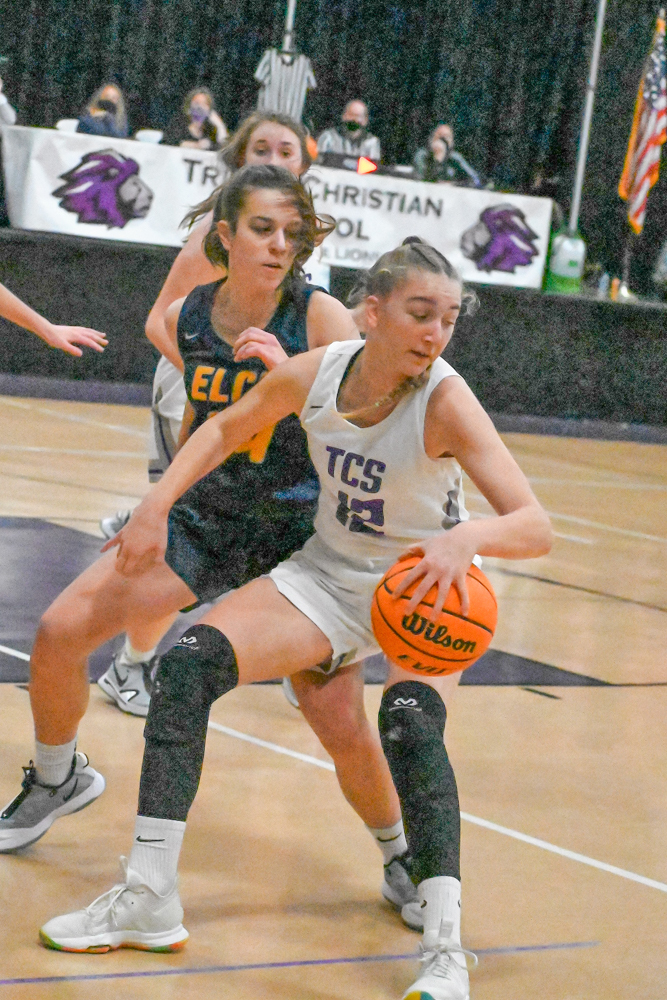 Senior Anna Denes concluded her stellar Lady Lion career. Next up, the University of Alabama Birmingham Lady Blazers.