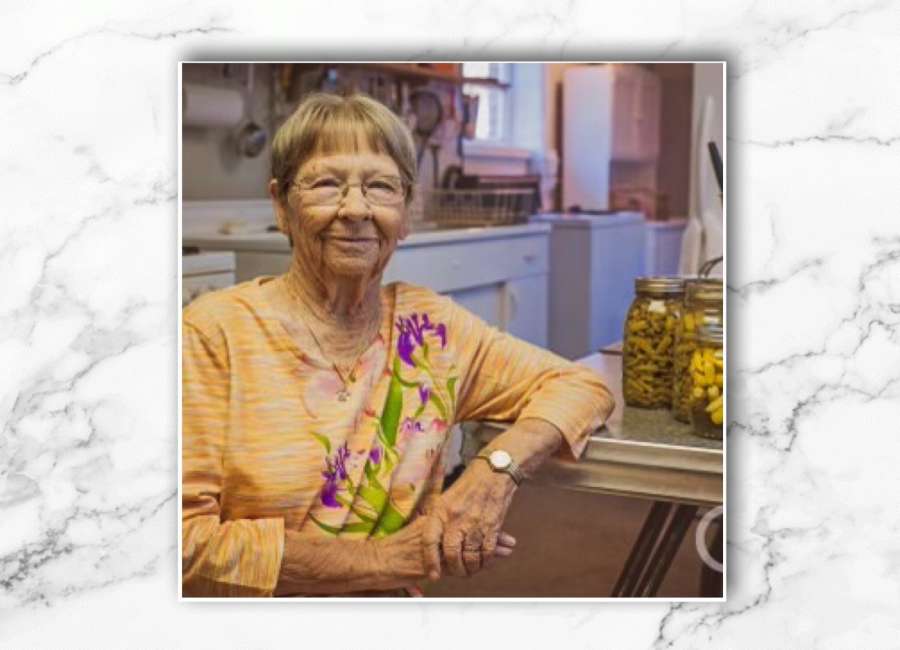 Mrs. Jossie Jean Otwell Hite, age 86 of Whitesburg, Georgia, passed away on Saturday evening, March 27, 2021.
She was born November 8, 1934 in Ranburne, Alabama, the daughter of the late Paul Lincoln Otwell and the late Edna Bell Brown Otwell. She graduated from Whitesburg High School and spent her working career as an international operator with Playtex, retiring in 1997 with thirty-six years of service. She was a devoted member of Eastside Baptist Church.
In addition to her parents, she was preceded in death by her loving husband of 70 years, John Henry "Johnny" Hite. She is survived by her daughter and son-in-law, Beatrice and Bill McKenzie of Whitesburg, Georgia; son and daughter-in-law, Kenneth & Jennifer Hite of Winston, Georgia; grandchildren: Brandy & Mark Taylor, Bridget & Mike Benton, Kevin & Heather Hite, and Kane Hite; great grandchildren: Austin & Madison Horton, Michael Benton, Hunter Benton, and Shannon Williams; and great, great grandson, Cameron Drake Horton.

Funeral services will be conducted Thursday, April 1, 2021 at 2 p.m. from Martin & Hightower Heritage Chapel with Rev. Gary Brown officiating. The following gentlemen will serve as pallbearers: Kevin Hite, Kane Hite, Austin Horton, Michael Benton, Hunter Benton, and Ted Holloway. Cameron Horton will be seated as an honorary pallbearer. Interment will follow in Whitesburg City Cemetery. The family will receive friends at the funeral home on Thursday from 12 p.m. until the time of service.

Due to ongoing COVID-19 restrictions, we encourage everyone to make the best decisions to remain safe. If anyone wishes to attend these gatherings, please remember to remain 6 feet apart from those not in your household and wear personal protective equipment, if available.
Messages of condolences can be sent to the family at www.martin-hightower.com. Martin and Hightower Heritage Chapel has charge of the arrangements.