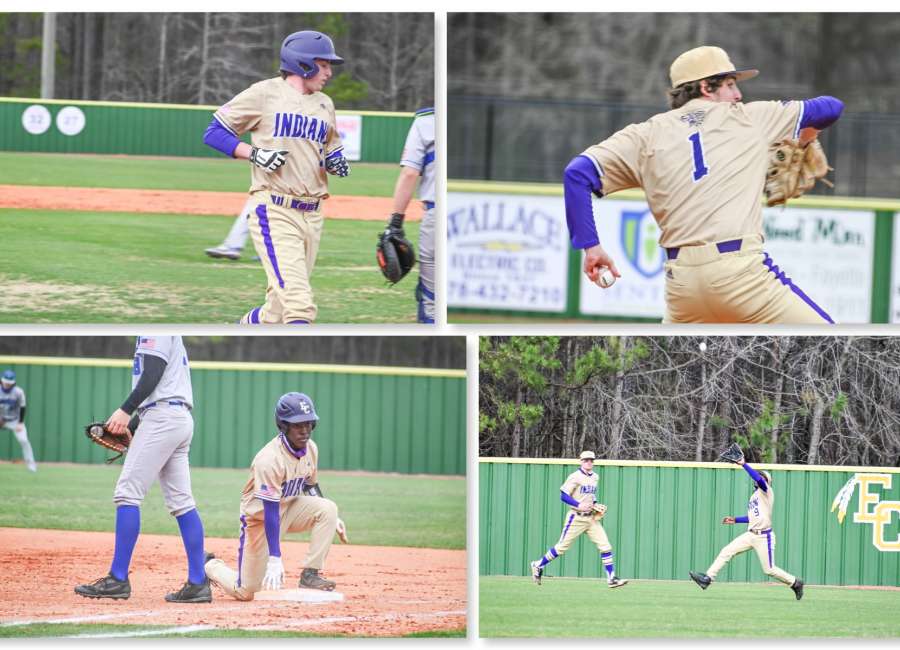 By Rob Grubbs
It took two hours longer than everyone would have liked, but the East Coweta Indians earned Head Coach Franklin DeLoach his 500th win Friday night with a 6-3 win over the Glenwood (Ala.) Gators 6-3.
The Indians had lost a 12-inning heartbreaker to the Campbell Spartans earlier in the evening, but that did not take the shine off the Indians' Game Two effort and victory.
After falling behind 1-0 in the third inning, the Indians stormed back to take the lead. Landon Underhill hit a triple to drive in Nico Senese to tie the game, and Underhill scored a few moments later on a wild pitch for the lead.
In the top of the fourth, the Gators' leadoff man reached base via a walk. The next hitter laid down a perfect bunt down the first baseline. Indians pitcher Avery Brown pounced from the mound and slid to ground for the ball in one motion.
He threw across his body from the seat of his pants to East Coweta first baseman Quinlan Wiley to just beat the runner for the out.
Jason Kenty led off the bottom of the fourth with a smash to left that got over the outfielder's head for a double. He moved up to third on a perfect bunt by Wiley. Senese drove Kenty in with a single to center, followed by Josh Sibley scoring on a wild pitch.
Charlie Page drew a bases loaded walk to close out the Indians scoring.
Brown got the start for the Indians and pitched four effective innings before giving way to Evan Doss, who closed pitched the final three innings to secure the 6-3 victory.
The Indians followed that win with a 9-0 victory over McEachern on Monday night to improve to 14-5 on the season. Wiley pitched six plus innings and got the win and drove in two runs, as well.
The Indians welcome the Newnan Cougars on Wednesday at 6 p.m. to renew their intense county rivalry.
Photo credit: Tammy McCracken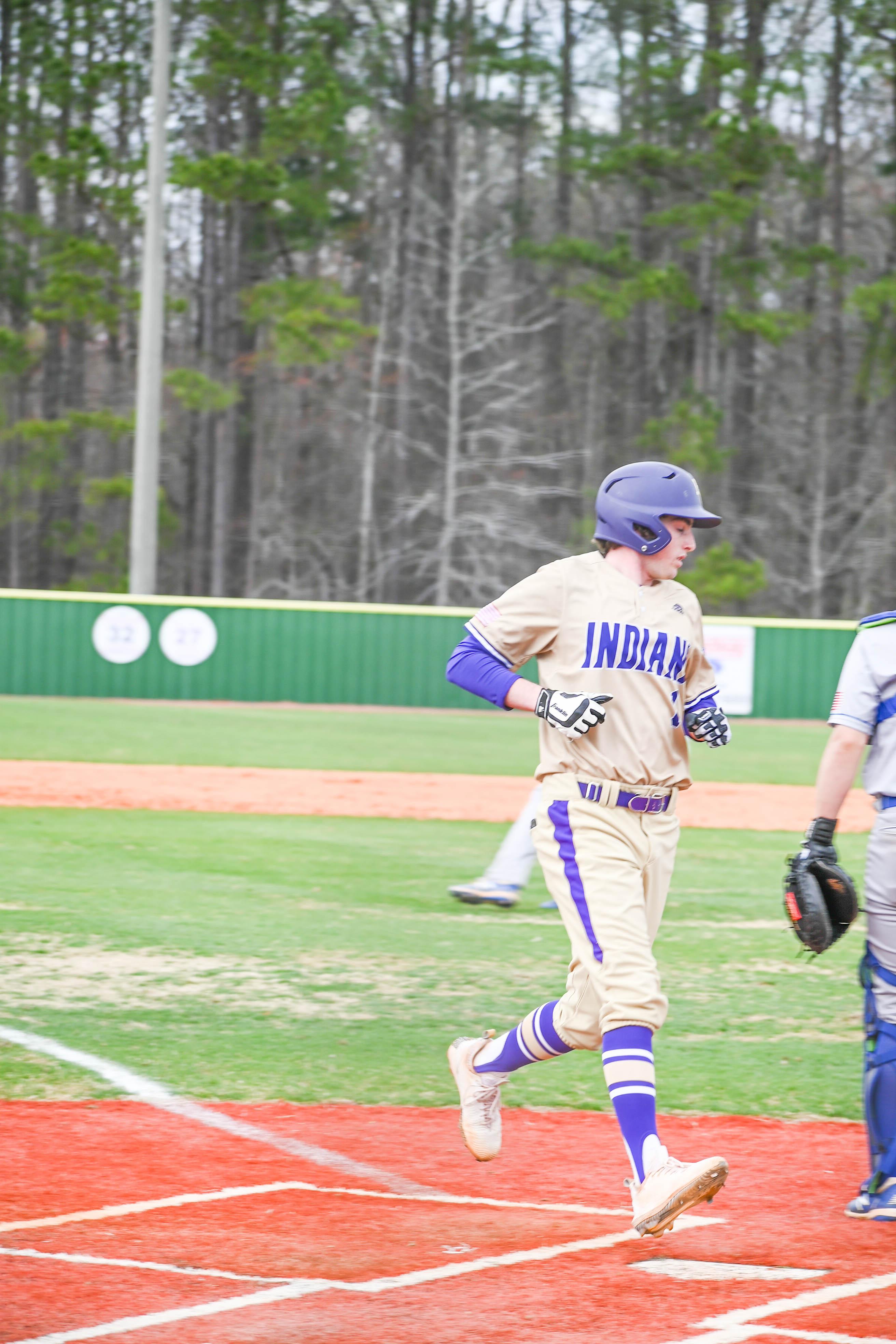 Landon Underhill scores early in Game One.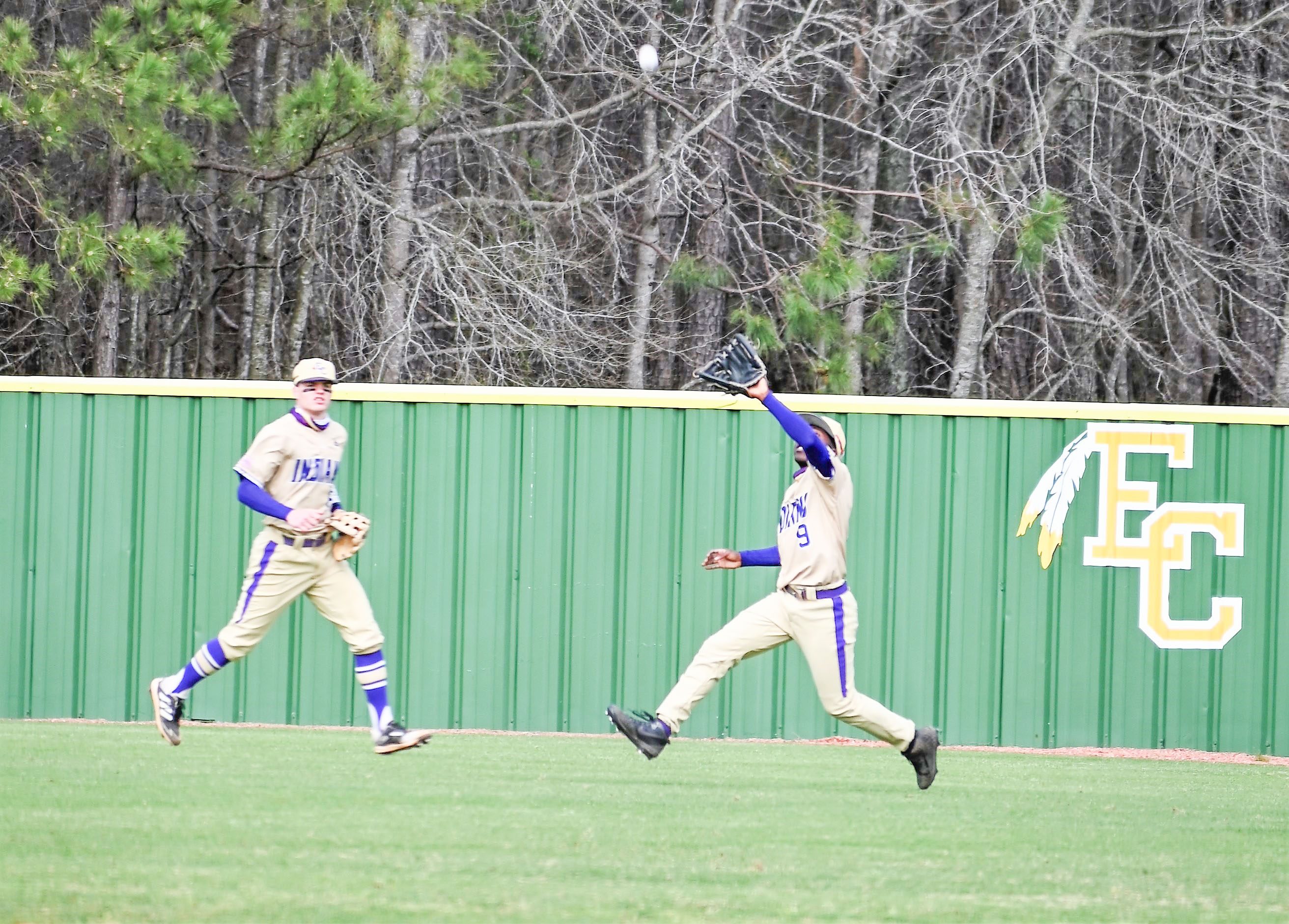 Dekel Williams makes a running one-handed catch in centerfield for East Coweta.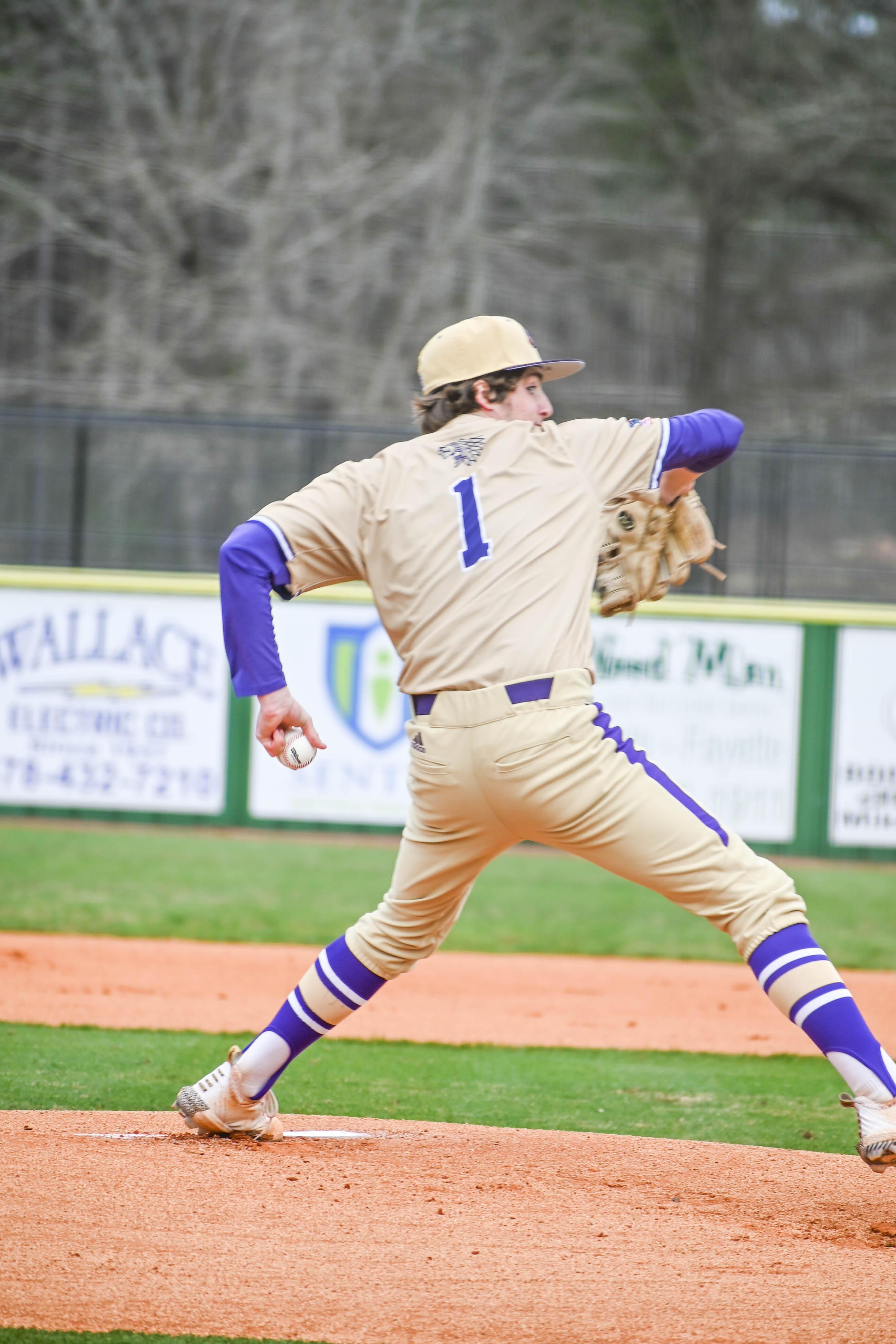 Jason Kenty got the start for the Indians on Friday night against Campbell.