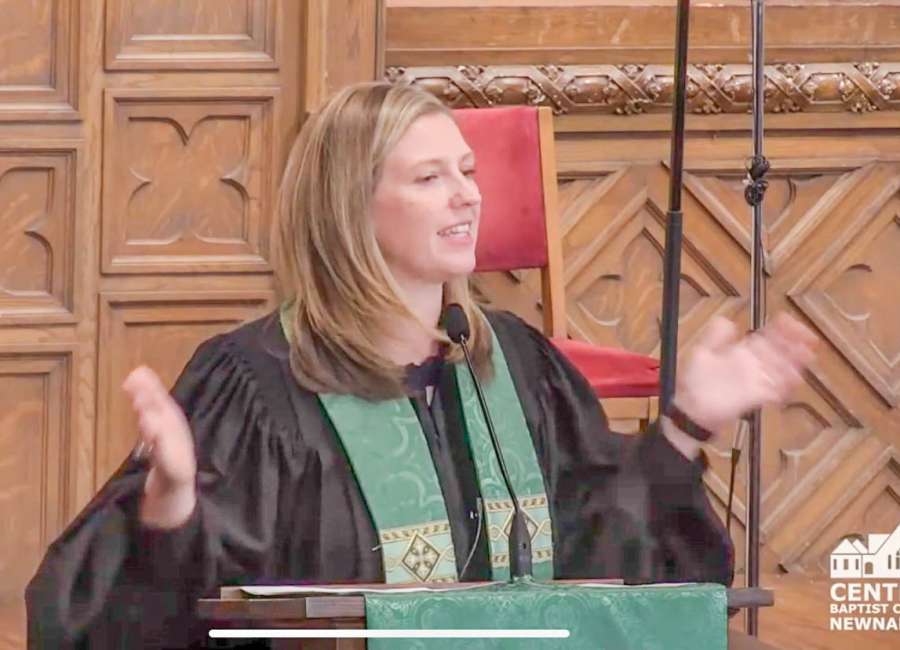 The number of clergywomen has tripled since 1994, according to a report by Dr. Eileen Campbell-Reed.
Campbell-Reed is a visiting associate professor of pastoral theology and care at Union Theological Seminary in New York City and the author of the report, "State of Clergywomen in the U.S.: A Statistical Update."
In the 1960s, sociologist Wilbur Bock used census data to suggest that women comprised just 2.3 percent of clergy in the U.S., according to the Christian Post. According to Campbell-Reed, women's ordination "exploded" in the 1970s and continued to rise through the next four decades.
As of 2017, the new report states, women comprise about 20.7 percent of clergy in the U.S. with results varying depending on the denomination or religious tradition.
Women's History Month
Women's History Month, which is observed each March, commemorates and encourages the study, observance and celebration of the vital role of women in American history, according to www.womenshistorymonth.gov .
Women's History Month had its origins as a national celebration in 1981 when Congress passed Pub. L. 97-28 which authorized and requested the president to proclaim the week beginning March 7, 1982, as "Women's History Week," according to womenshistorymonth.gov . Throughout the next five years, Congress continued to pass joint resolutions designating a week in March as "Women's History Week."
Since 1995, presidents have issued a series of annual proclamations designating the month of March as "Women's History Month." These proclamations celebrate the contributions women have made to the United States and recognize the specific achievements women have made over the course of American history in a variety of fields.
In honor of Women's History Month, the Newnan Times-Herald will highlight women in faith in the Coweta area.
The Rev. Katie Faison, Central Baptist Church
A Newnan native, the Rev. Katie Faison has been in ministry for 7 ½ and currently serves as the associate pastor to children, women and senior adults at Central Baptist Church in downtown Newnan. Faison said her decision to go into ministry was inspired first by God.
"And secondly, I was inspired by two amazing colleagues and a church who has supported and encouraged me from day one," Faison said. "Ministry is a second career for me. I started off as a fourth grade teacher in Tarboro, North Carolina, immediately after receiving my first degree in education from East Carolina University. After getting married and two kids later, my husband and I decided to move to Newnan, my hometown. And we began attending Central Baptist Church where I attended church growing up."
Faison said after moving to Newnan, she had an infant and a preschooler, so she decided to stay home with them for a year before beginning to teach in Georgia.
"After a year, I began looking for a teaching position, but there was nothing open," Faison said. "In the meantime, I began working part time in our church nursery. The church was also seeking to hire their first ever children's minister. And one day, what seemed like the most 'out of the blue,' random question ever, (the) Rev. Anne Cronic asked me if I would be interested in applying for the children's ministry position. And until that moment, I had never even considered the possibility of being a minister."
Faison said she had to take a few days to ponder before she decided to interview for the position.
"I have to be honest, on paper I could not have possibly been the most qualified person for the job, but our pastor at the time, Dr. Joel Richardson (and of course the personnel committee, because there has to be a committee involved at the Baptist church), believed in me enough to take a chance on me," Faison said. "Being a minister is something I never saw coming, but God did. And it is absolutely where I am meant to be. I truly believe God used (the) Rev. Anne Cronic and Dr. Joel Richardson to lead me to this calling, and I am very grateful for both of them."
Faison said she is an advocate for women in ministry.
"I do believe there are struggles women face with having a career in ministry," Faison said. "Fortunately, I have not had to experience many of the struggles personally. I would say my biggest struggle is the constant fear that when I tell someone, outside Central Baptist, I am an ordained minister, they might be judging me."
Faison said Central Baptist Church has a long history of supporting women in ministry and women as deacons.
"It was not until I went to seminary, I even realized there were churches who still didn't allow women to serve as ministers," Faison said. "And because of that, I would think the number one struggle women in ministry face is opportunities or lack thereof. There are limited opportunities for women to get experience, making it harder to get a job."
Faison said her fondest memories of pastoring involve Vacation Bible School.
"One of my most favorite things is standing in front of the sanctuary on the last day of Vacation Bible School each year and watching hundreds of children singing their hearts out to God," Faison said. "I get emotional every time."
Faison said she plans to continue in ministry until she retires.
"But, as I mentioned before, my plans are not always the same as God's," she said.
Faison encourages women in ministry to follow their heart.
"And I will be happy to encourage and support any woman who needs help answering their call," she said.