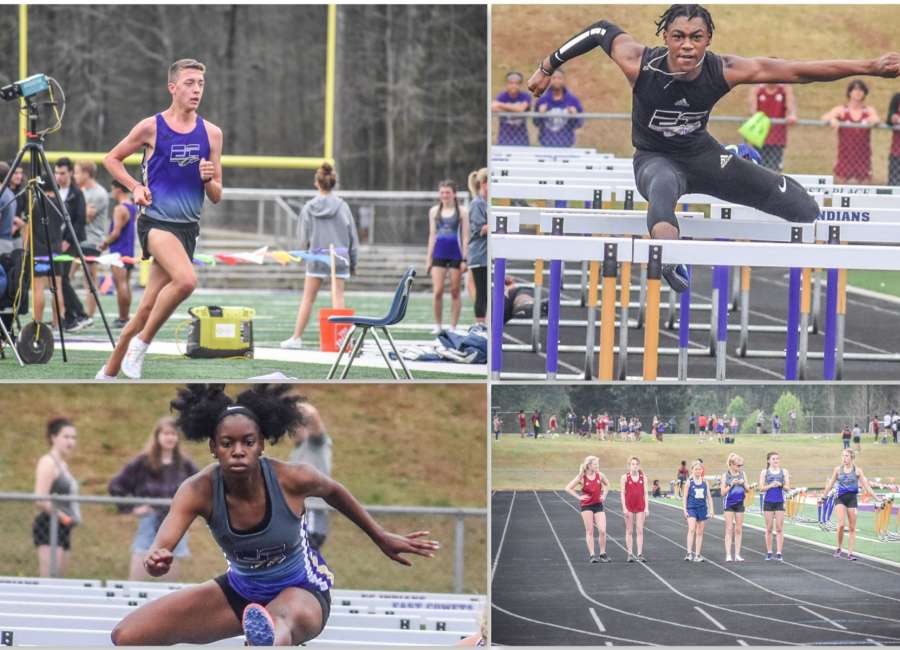 The fastest and most athletic came together Thursday afternoon at East Coweta High School for the 2021 Coweta Cup Track Meet.
Overall, East Coweta had a strong outing, including wins in the 4X100 boys' and girls' relays.
Results included Ethan McDowell from Trinity Christian winning the 100-meter dash with a 11.25 effort. Mi'chea Wade from East Coweta won the girls' 100 with a time of 13.02. The Lady Indians took the top three spots, including Adrianna Wood and MJ Pitt also top finishers.

Other highlights included Logan Ray from East Coweta winning the 800-meter and 1,600-meter races, Indian Matthew Moore winning the 3,200-meter by a 27-second margin and Newnan Cougar Reid Brass winning the long jump by almost 2 feet.

Northgate got a win from Elijah Gamble in the 200-meter dash and Antavius Lee in the 400-meter race.

The best performances of the meet included East Coweta's Logan Ray with a 4:20 in the 1,600-meter run and Aaron Fenimore's 54' 1" throw of the shot put.

Photo credit: Rebecca Leftwich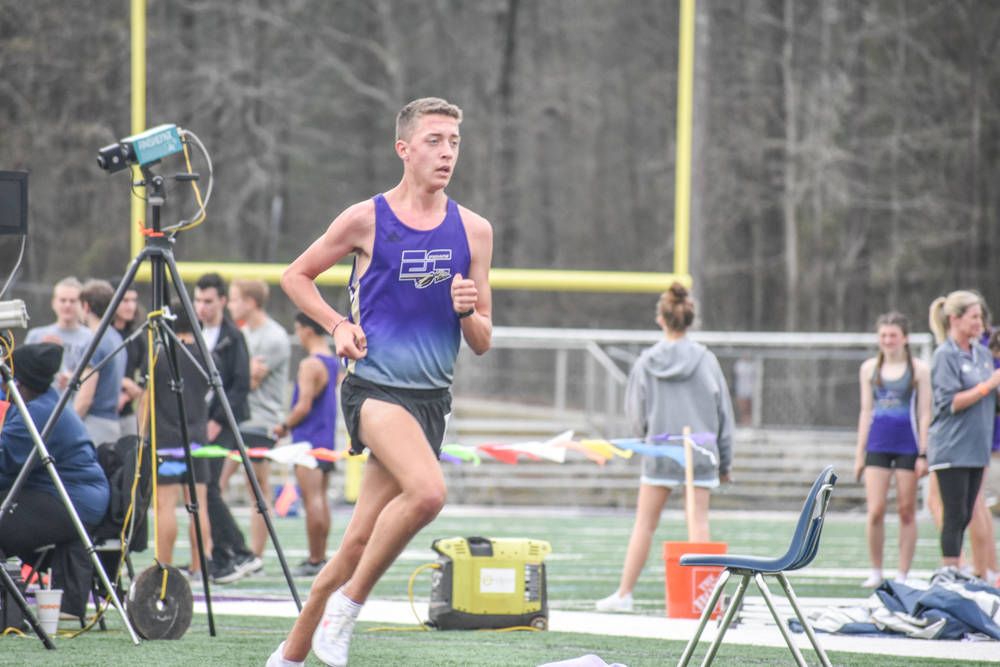 Kenneth Riley of East Coweta won the 110-meter hurdles with a time of 16.23.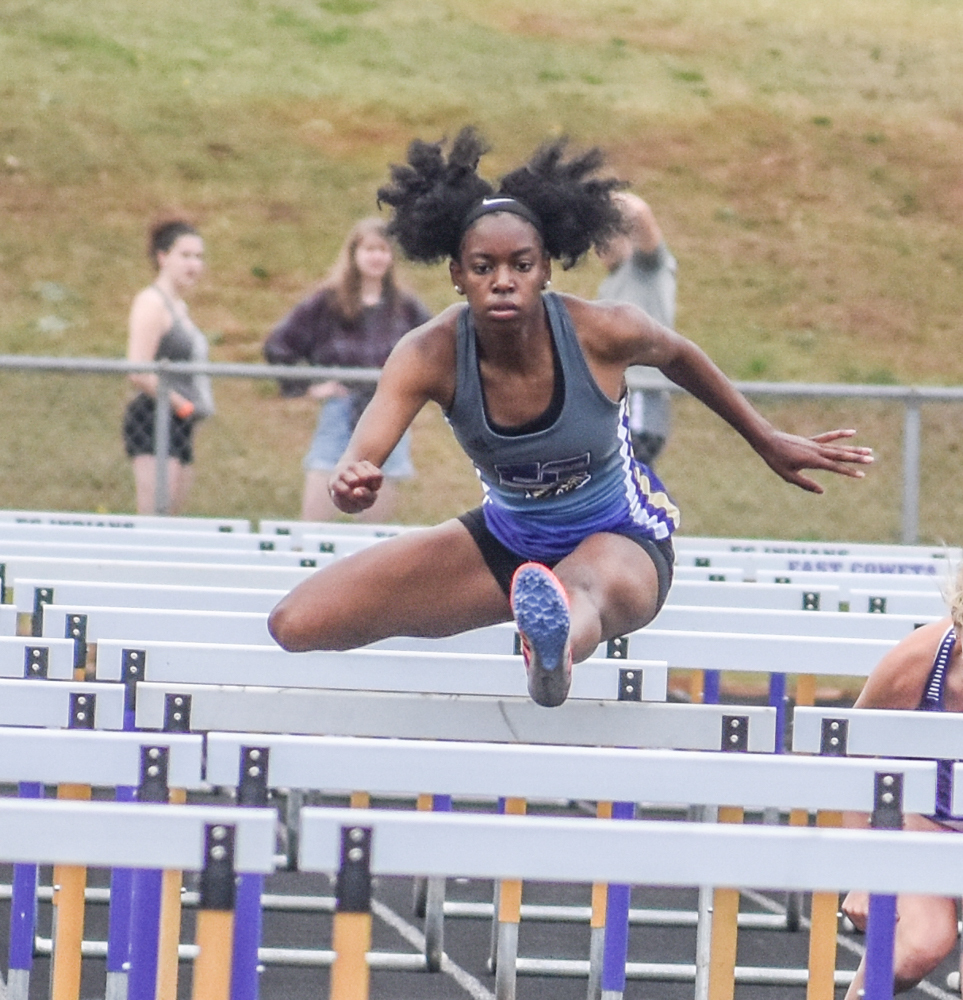 Marshawn Belton from East Coweta got the hurdles win.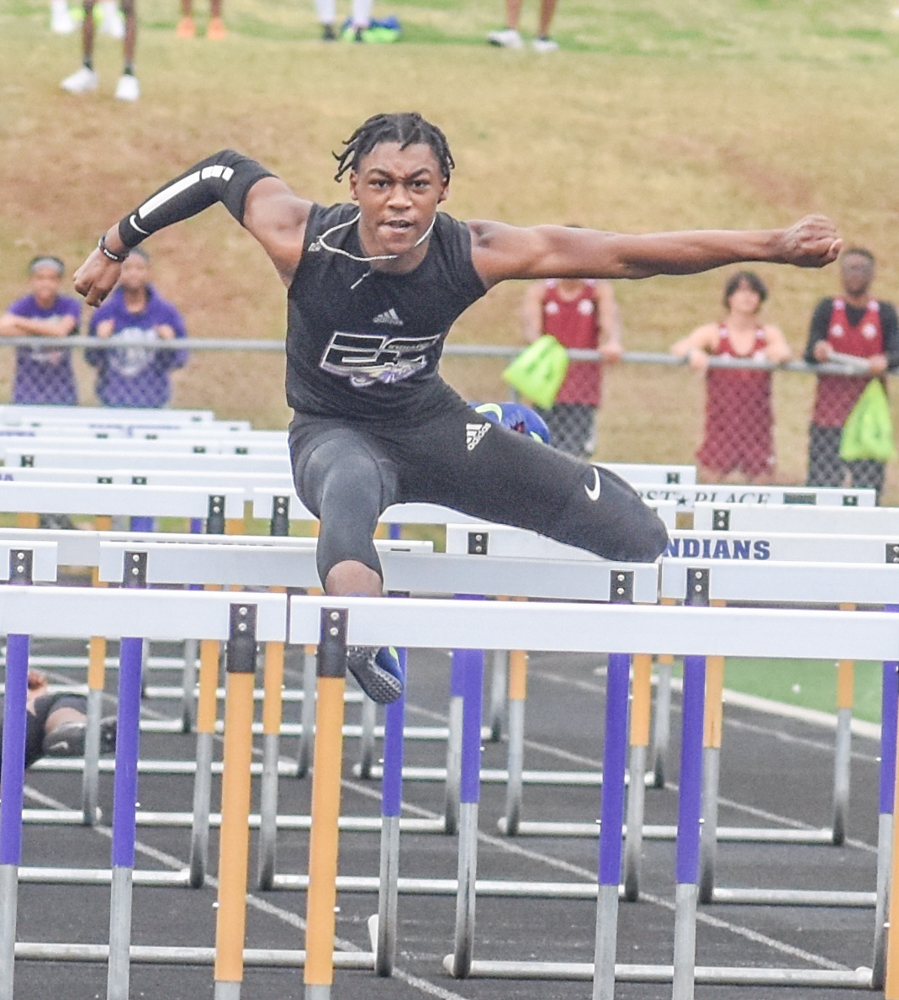 Matthew Moore gets the win in the 3,200-meter run.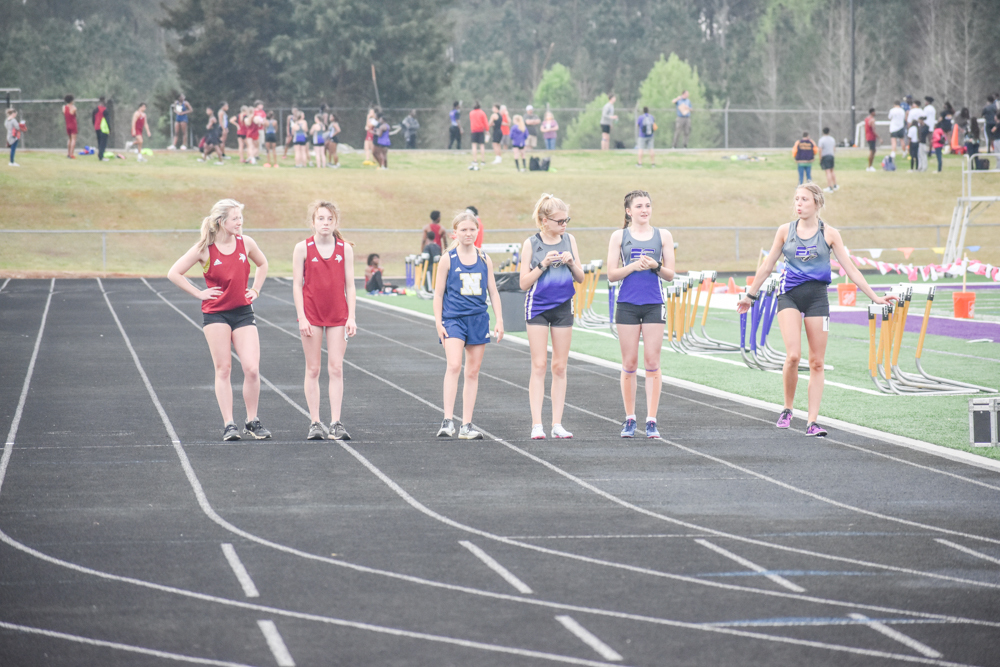 The girls 3,200 included Leah Pfaff, Mary Ellen Golterman and Savannah Brown from East Coweta, Jewel Casey from Newnan and Alexis Wingenback and Madison Duke from Northgate. Pfaff (far right) won with a time of 12:10.