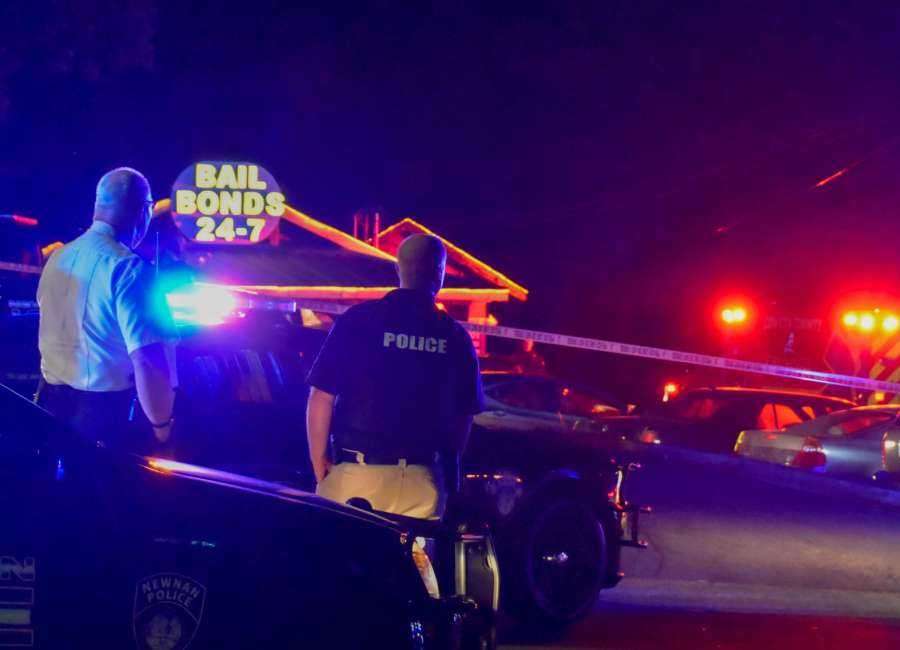 The Coweta County District Attorney said a Newnan police officer was justified when he shot a suspect twice after a traffic stop this past summer.

Investigators said the incident happened on June 15, 2020, around 9 p.m. when a Georgia State Trooper reportedly intercepted a motorcycle traveling westbound on Highway 34 and engaged in a high-speed pursuit exceeding 100 mph.
The driver was identified as Azavious Lavonta Echols, according to the GBI.
An abandoned motorcycle was located behind the El Charro restaurant on Bullsboro Drive by members from the Newnan Police Department and Coweta County Sheriff's Office.
While searching the area for the driver, officers observed a man who matched Echols' description inside the office of Bail Bonds 24-7 located at 629 Greison Trail. Authorities said Echols had forcibly entered the location, and they began giving him verbal commands.
A Newnan police officer alerted other officers that Echols had a gun. The Newnan police officer fired his handgun at Echols, striking him once in the leg.
At the time of the incident, Echols was in possession of a handgun and was reportedly reaching for it when he was shot, according to GBI Spokeswoman Nelly Miles.
Echols, 25, was transported by ambulance to Atlanta Medical Center with non-life-threatening injuries.
No officers were injured during the incident.
Echols appeared in court on Wednesday and pleaded guilty to fleeing and attempt to elude an officer.
The DA said Echols communicated through his attorney that he did not believe the officer's actions were criminal when he was shot