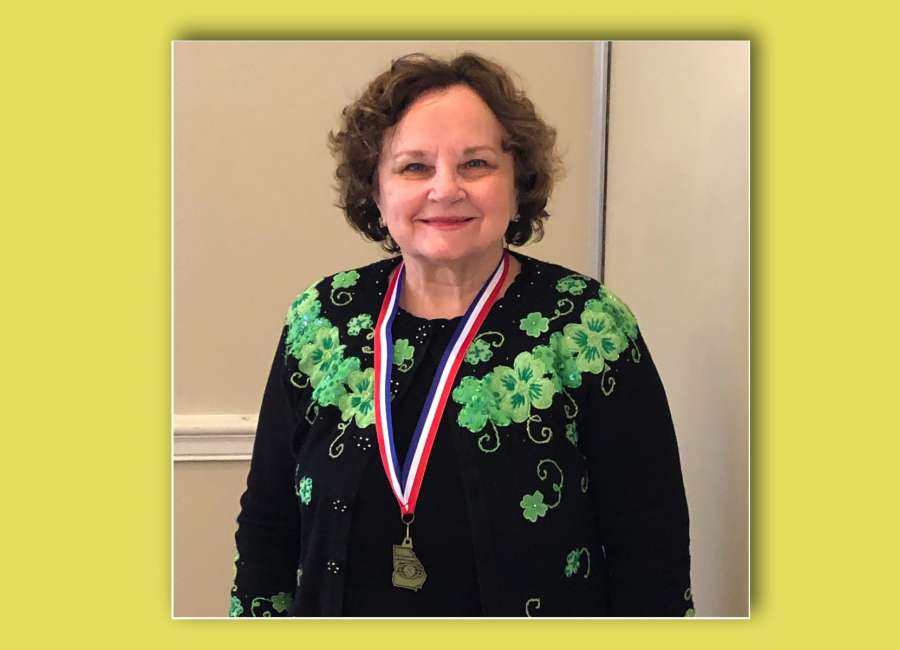 Karen Goddell-Webb, a member of the Kiwanis Club of Coweta County, was awarded a leadership medallion by Kiwanis Governor George Elkins during the club's recent Division 3 Rally.
She was honored for her eager participation in and leadership on any Committee that needs help, including co-chairing the Fund-Raising Committee and joining the Membership Retention and Builders Club Committees.
For the second year, Goddell-Webb steers the "Secret Pals" project and sends birthday and other cards to members on the Club's Human and Spiritual Values Committee.
In nominating Karen, club president Joan Exner describes her commitment to Kiwanis, noting that "she always approaches each task with a smile and eager attitude."
Coweta Kiwanians meet every second and fourth Thursday at 10 a.m. both face-to face at the Newnan Country Club and on Zoom. For details, visit www.cowetakiwanis.org or contact Club Secretary Tina Marsh at: tmar320@gmail.com