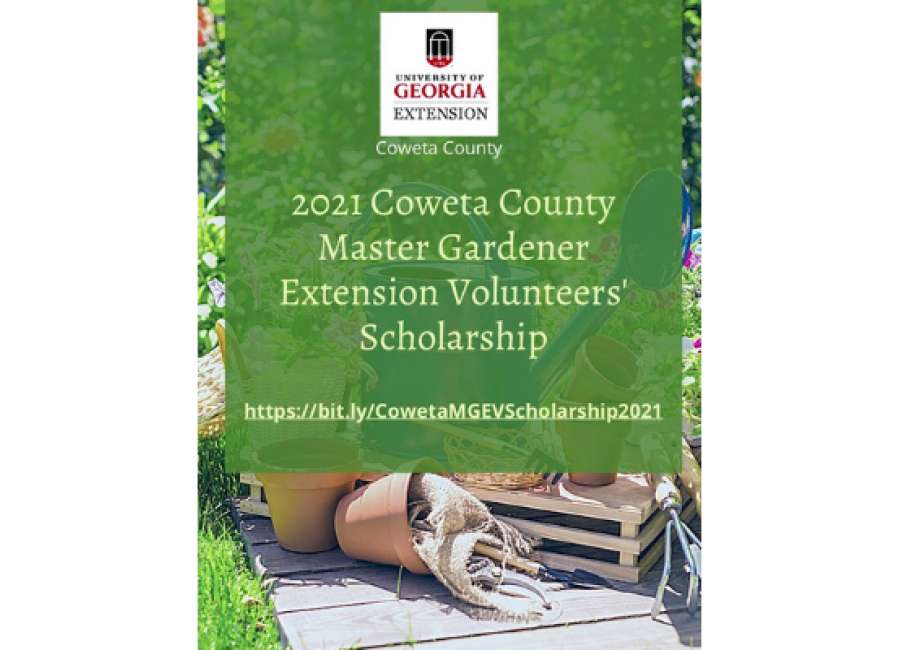 The Coweta County Master Gardener Extension Volunteers will be awarding $1,000 scholarships to students who wish to pursue or are pursuing a degree in horticulture, agriculture, environmental science or a related subject.
Applicants must be Coweta County residents, have at least a "B" average, complete the required application and provide supporting documents.
Applications are available online at https://bit.ly/CowetaMGEVScholarship2021 .
Applications and required documents must be received no later than Friday, March 19.
If you have questions or need additional information, contact Karen Mansour at the Coweta County Extension, 770-254-2620 or karen.mansour@uga.edu .