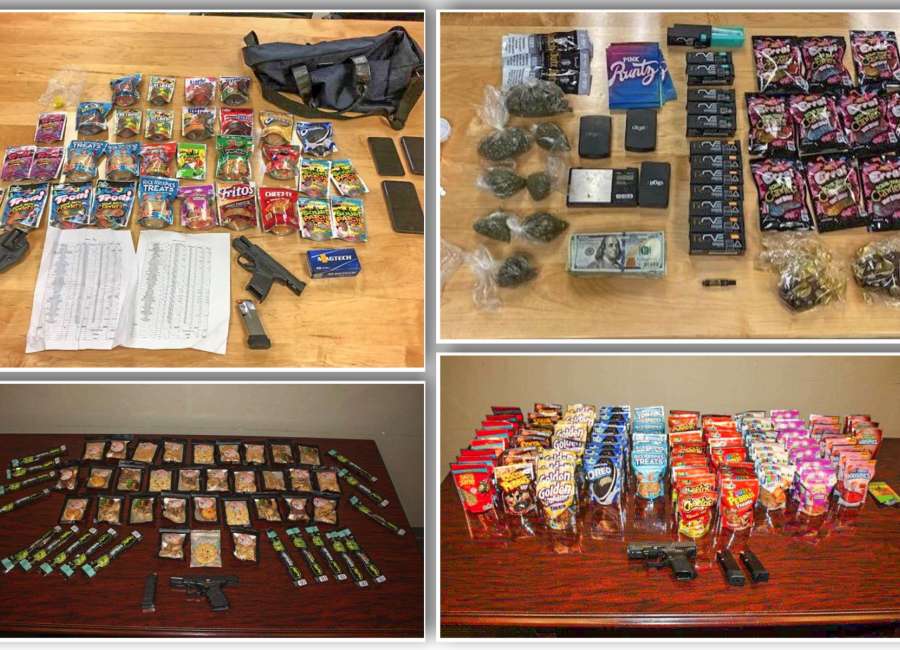 The Coweta County Sheriff's Office has been busy making marijuana-related arrests.
Investigators recently completed a six-month operation involving the purchase of THC edibles from social media marketplace platforms, according to Inv. Leslie Fluegeman with the sheriff's office.
Local investigators would respond to online ads advertising THC edibles, make an offer for the products and would then meet up with the sellers in a public location inside the county, Fluegeman said. After completing the transaction, investigators would take the sellers into custody.
Over the course of the operation, investigators made a total of 24 arrests in 17 cases and seized $13,000 worth of contraband, according to Fluegeman.
Along with the THC edibles, investigators also seized THC cartridges, marijuana, oxycontin, ecstasy and firearms. The majority of the arrests came from subjects traveling to Coweta County from the south metro Atlanta area.
Subjects were charged with marijuana possession with intent to distribute and use of communications devices during a drug transaction.
On March 5, approximately 10.5 pounds of marijuana was seized after deputies conducted a traffic stop.
A Coweta County deputy observed a Nissan Rogue driving recklessly southbound near mile marker 46. Upon approaching the car, deputies reported a strong odor of marijuana coming from the vehicle.
After conducting a search of the car, investigators located a suitcase containing over 10 pounds of suspected marijuana in a suitcase and a pistol was located under the driver's seat, according to Inv. Zak Fore with the sheriff's office.
The driver, identified as Takevian Deandre Jackson, was charged with marijuana trafficking, possession of a weapon during the commission of a crime, following too closely, speeding, failure to maintain lane and reckless driving.