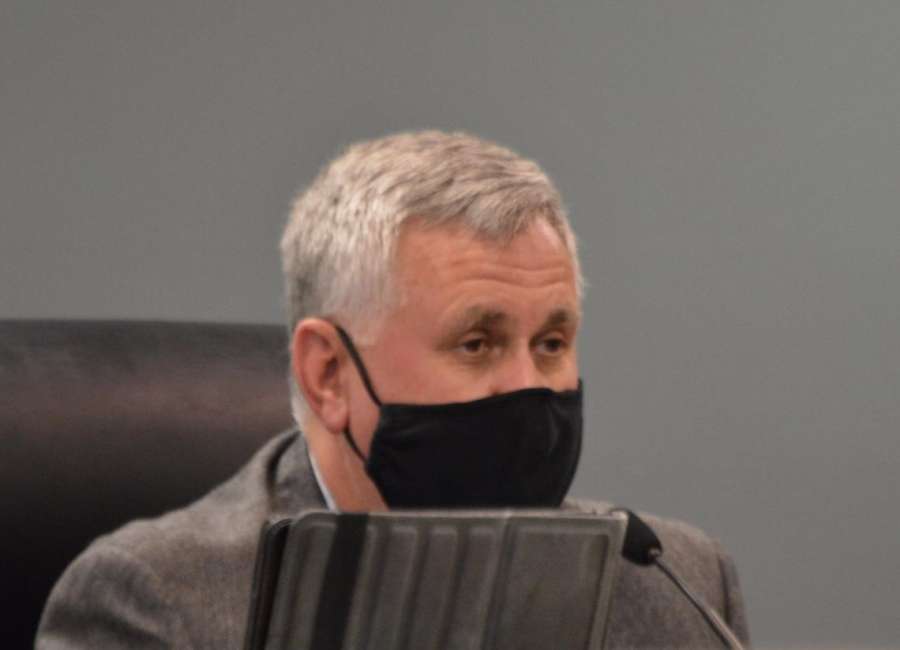 Coweta County Commissioner Tim Lassetter has a message to cycling groups that want to hold events in Coweta – follow the rules, and everything will be fine.

"I would like for us to provide to the leadership of this group – make sure that they understand – that not only do they know the rules, but they enforce them," Lassetter said while giving approval for the VeloCity Bike Ride in May.
Approximately 750 cyclists are expected to ride one of four routes, which includes many roads in western and northwestern Coweta. The ride includes 100-mile, 62-mile, and 50-mile options. The ride, a fundraiser for Grady Hospital, starts and ends in Chattahoochee Hills.
Lassetter said he thinks it's great that visitors travel to Coweta for these kinds of events.
However, "there have been numerous times that there have been safety issues that have come about because of people not following one another, but riding side-by-side and taking up half the road.
"When those kinds of things happen, it becomes a negative instead of a positive, like it's intended to be."
Lassetter said he wanted to make sure that Coweta's Event Services staff provide something to the organizers letting them know that, while the county appreciates them being here, organizers are expected to enforce the rules.
"We wouldn't want you to not be able to do it again because of a few people – the fact that they would be making the roads unsafe for them and for the drivers."
VeloCity won't be the only major long-range bike ride coming up this spring. The "Tour de Coweta," set for April 17, will include 25-, 45-, 62-, and 100-mile routes throughout Coweta County.
Georgia law requires bicyclists to ride as far to the right side of the road as practicable, except in circumstances where a lane isn't wide enough to share safely, there is a roadside hazard such as debris, when traveling at the same speed as other traffic or when passing or turning left.
The law allows two cyclists to ride side-by-side, but no more than two, unless a special event permit issued for an event specifically allows for riding more than two abreast. Georgia law treats bicycles on the roadway as vehicles, and rules of the road that apply to vehicles – such as obeying stop signs and other traffic devices – apply to bicyclists.
The law also requires motorists to leave a safe distance of at least 3 feet, when feasible, between the motor vehicle and bicyclist when a motorist is passing a bicyclist. This typically requires the motorist to cross the centerline, and the driver should wait to pass the cyclist until crossing the centerline can be done safely.