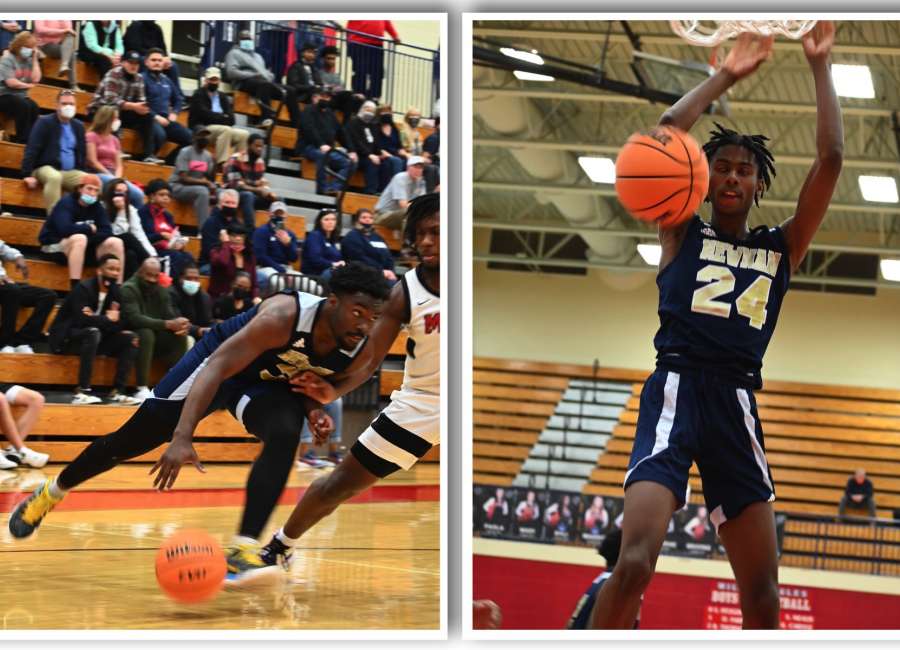 By Arvon Bacon
A nationally ranked Milton High School team put an end to Newnan's playoff run Wednesday, as the No. 10 Eagles defeated the Cougars 70-34.
The Cougars struck first on an Eric Smarr bank shot, but the Eagles began to pull away at the two-minute mark as the Cougars experienced trouble with turnovers. For the last half of the first quarter, the top-seeded Eagles went on a 6-0 run to conclude the quarter up 17-9.
From the first quarter on, the Cougars struggled mightily on the offensive end, unable to score more than 10 points in a quarter for the entire game.
Despite his team's offensive struggles, senior guard Jamar Stargell continued to play at his normal lightning-quick speed, zipping to the paint, muscling the taller Milton defenders and drawing fouls for free throw opportunities.
"That's the kid he's always been – he just fights all the time, and that's why he's been such a good representation of what we do," Coach Trent Gatzemeyer said.
Stargell led all Cougars with 11 points and his contributions were followed up by Wesley Drake, who added seven points of his own in the final game of the season.
It may have had a lopsided ending, but Newnan's playoff run was magical. The Cougars ended a seven-year postseason drought by toppling two higher-seeded teams on the road to advance to the Elite 8.
"The trust this team has for us coaches and them as teammates is a really neat thing," Gatzemeyer said. "This team is one I'll never forget. We made a lot of memories this year."