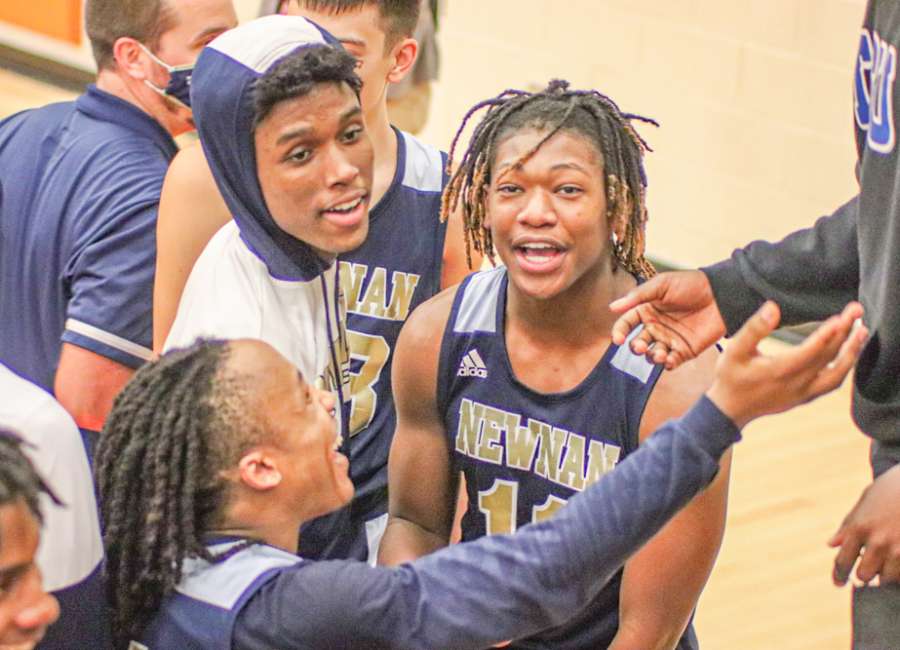 BY ARVON BACON
Lilburn, GA- After winning at the buzzer against No. 1-seeded Walton High School, the Newnan Cougars went toe-to-toe with No. 3 seed Parkview Panthers Saturday and emerged victorious, 83-76, in overtime to advance to the Elite 8.
The Cougars jumped out to a quick 10-3 run. However, their seven-point lead evaporated quickly as the Panthers cut the lead to four after numerous trips to the free-throw line.
Thanks to Eric Smarr's back-to-back transition baskets the Cougars ended the first quarter up three, 18-15.
Tides began to turn in the second quarter as Parkview senior guard Jason Edward erupted for 14 points in the quarter. Nine of his 14 came from behind the arc. The Panthers outscored the Cougars by eight points but only led by five, 36-31, at halftime.
In the third quarter, the Cougars outscored the Panthers 19-17, but unfortunately still trailed 53-50. With the fourth quarter looming, the tension in the gym could've been cut with a knife.
The momentum quickly shifted to Parkview as the Panthers jumped out to a commanding 10-point lead two minutes into the fourth. Unfazed by the deficit, the Cougars went on a much-needed 12-4, run cutting the lead to two points after back-to-back baskets from Wesley Drake.
With a minute and seven seconds remaining on the clock, Parkview junior guard Asher Woods was fouled and went to the free-throw line. He could have put the game out of reach but missed the shot.
After rebounding the ball, the Cougars hastily dribbled down their side of the court and found slashing senior forward Ja'terriaz Robinson, who fell hard to the floor after being fouled on a shot attempt.
Robinson made his way to the charity stripe, making two clutch free-throws to tie the game at 65 and forcing overtime.
Smarr put the Cougars up early on a layup, but the Panthers answered, going up one when Avante Parker was fouled upon making his three-pointer.
The two teams went back and forth until the Cougars began to separate themselves at the free throw line, sinking 11 of 14.
After the overtime win, Coach Trent Gatzemeyer had high remarks for a Cougar team that at one time was down 10 points in the fourth quarter.
"We wanted to peak at the right time and obviously we have," Gatzemeyer said. "We just don't quit, and we came out in overtime and just played phenomenal."
On Wednesday, the Cougars travel to Milton to take on the 25-2 Milton Eagles. Tipoff will be at 7:30 p.m.

Photos by Kristy Rodgers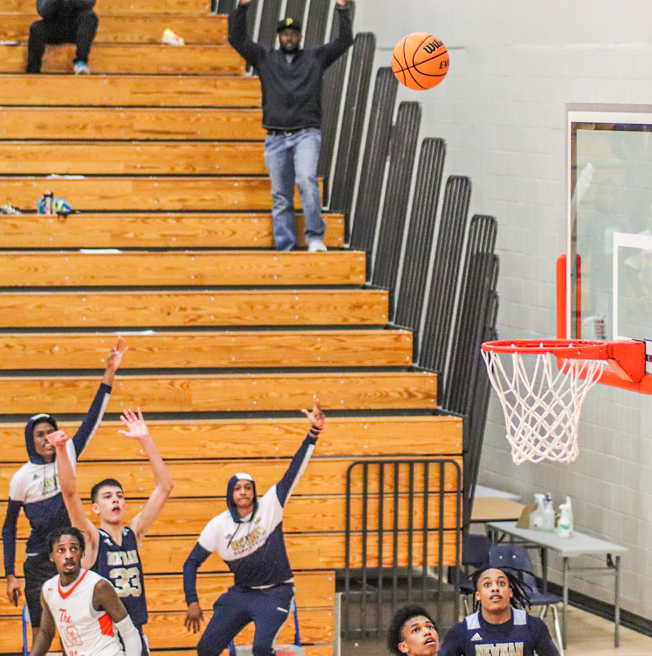 Cougar Mekhi Mawdesley knocks down a three pointer.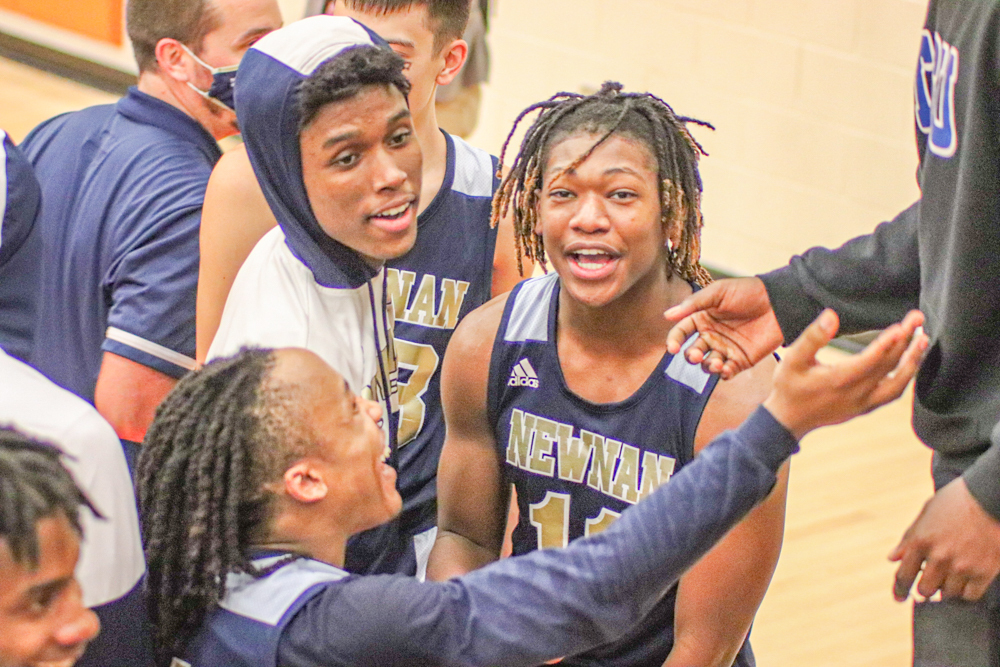 After the win, the Cougars celebrate with some of the traveling fans.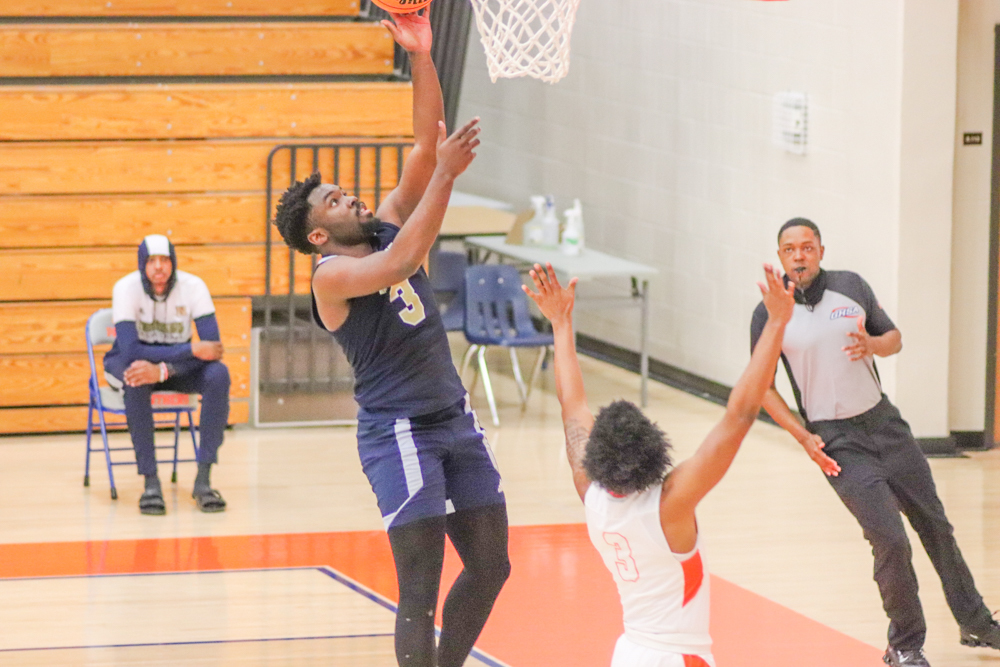 Eric Smarr led all Cougars with 21 points.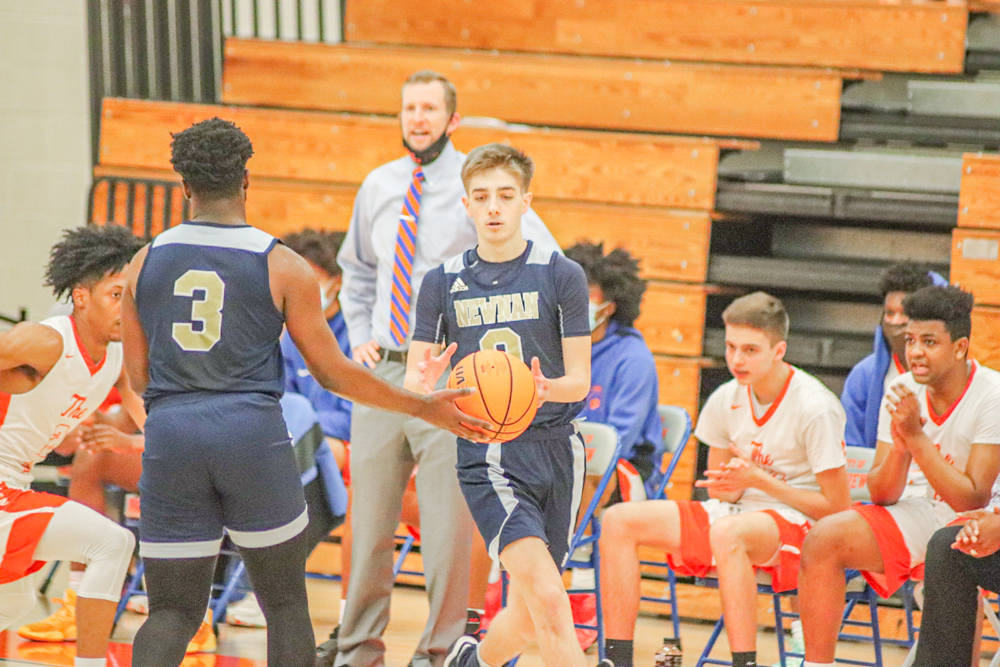 Cougar Eric Smarr hands the ball to Wesley Drake.