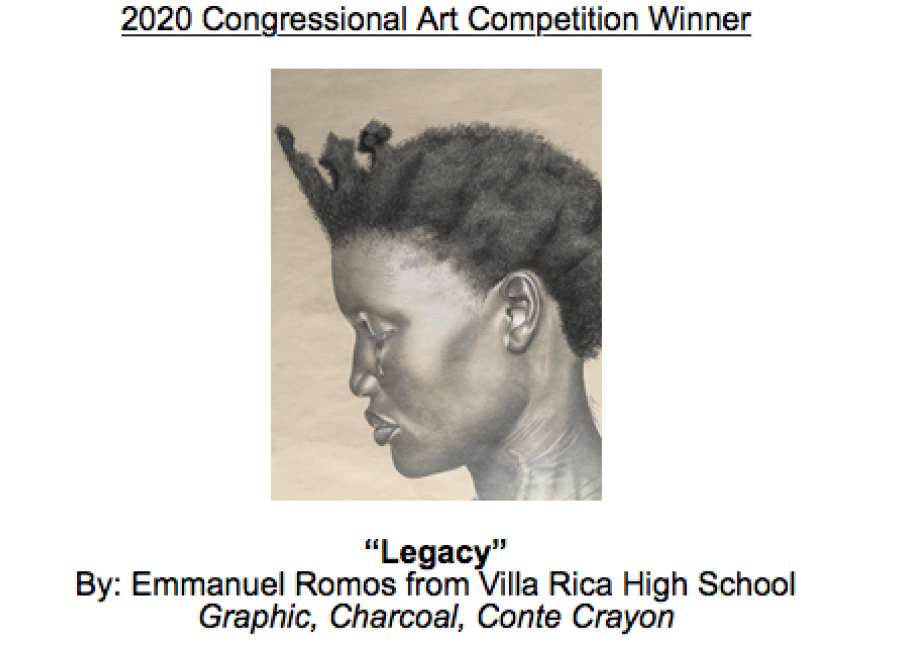 WASHINGTON, DC – U.S. Representative Drew Ferguson (R-Ga.) has launched the 2021 Congressional Art Competition for high school students across the Third Congressional District.
The annual competition, hosted each spring, empowers young people across the country to showcase their artistic abilities. The winning submission from the Third District will be displayed in the U.S. Capitol Building for one year alongside artwork from every participating Congressional District nationwide.
"For over 30 years, the Congressional Art Competition has recognized and encouraged artistic talent among high schoolers across our country," Ferguson said. "I'm proud to keep this tradition alive and well, especially during such challenging times, by launching this year's competition virtually. It's important to nurture talent in our youth, and I invite all young artists in Georgia's Third Congressional District to use this opportunity to reflect on their experiences over the last year and the resiliency of our community."
Entries may be submitted to Jessica Eck at Jessica.Eck@mail.house.gov no later than 5:00 p.m. on Friday, April 23, 2021.
The online submission must include a single entry and a completed Student Information & Release Form.
The Congressional Art Institute's Rules and Regulations for the 2021 competition are available here.