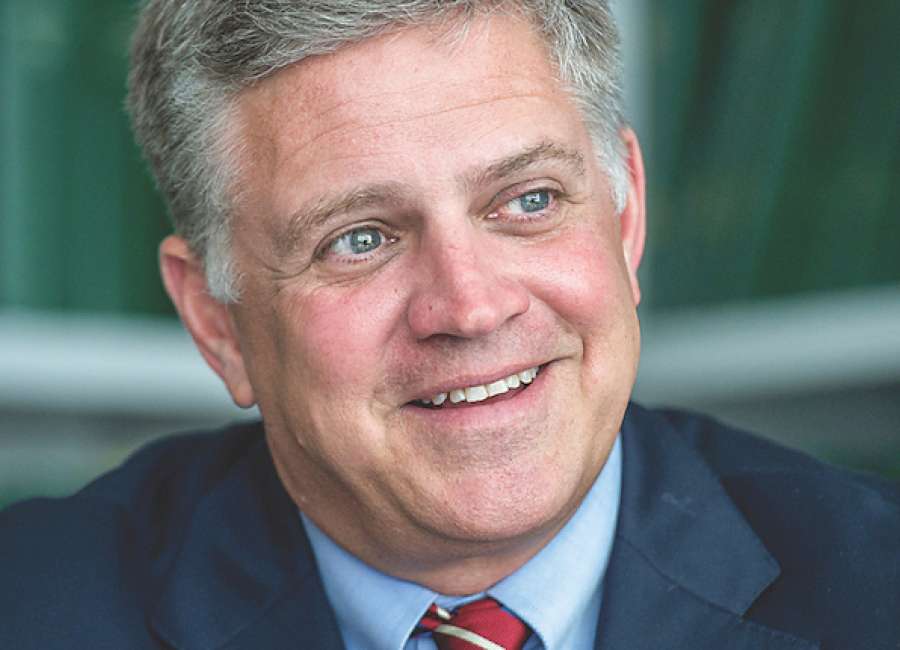 As the proud representative of the Third Congressional District of Georgia, I am fully committed to serving the good folks who call it home.

My highest priority is ensuring that my team and I are accessible, and I appreciate everyone who has reached out to give feedback and input or request assistance throughout my time in Congress. I value your engagement, and my office stands ready to help you however possible.
Constituent service isn't partisan, it's not liberal or conservative, and it's not about scoring political points; it's about serving you.
In 2020, our team was pleased to safely meet directly with constituents and hear from over 27,000 Georgians through emails, letters, and phone calls. My staff also opened nearly 1,600 cases on behalf of constituents, including getting local veterans the benefits they deserve, helping people deal with the IRS, and resolving issues with social security payments.
No issue is too big or too small, and throughout the COVID-19 pandemic, many folks have reached out for assistance with issues arising from the pandemic. From resolving delays for constituents whose stimulus checks were behind to helping Georgians stranded overseas due to travel restrictions, my dedicated staff and I answered the call whenever and wherever possible.
When the economy was shut down, I was proud that we assisted more than 300 small businesses in navigating the job-saving Paycheck Protection Program application process. This was a vital constituent service we tackled head-on to prevent folks from permanently closing their doors.
I was also proud of our efforts on behalf of our strained healthcare system, like when Upson Regional Medical Center was experiencing shortages of personal protective equipment and testing kits due to the virus.
As a result of my team's efforts, Jeffrey Tarrant, the CEO of Upson Regional Medical Center said: "I vividly recall our communication particularly starting last Easter weekend. We had real needs and people potentially at risk. We didn't get just empty promises of assistance. We got real help from the Congressman, you, and your whole team. And continued interest in helping for weeks and even months until we were back on top of the crisis."
Countless Georgians deal with federal agencies on any given day. If you're struggling to get an answer from a federal agency in a timely fashion or if you feel you have been treated unfairly in your case, our office may be able to help resolve the problem or get you the answers you need. Although we can't guarantee outcomes, my office will go above and beyond on your behalf.
Common reasons for reaching out include seeking information about the federal government, obtaining missing records, receiving assistance with immigration matters, or getting responses to questions related to passport processing, social security applications, veterans issues, or other federal benefits. We will always do our utmost to ensure you receive a fair and timely response to your inquiry.
Further, my congressional office can provide assistance with grants, educational internship opportunities, K-12 student art competition participation, and aid with Washington D.C. visits, flag requests, and U.S. Service Academy nominations.
My district office in Newnan is located at 1601 E Hwy 34 Suite B and can be reached by phone at (770) 683-2033. Please never hesitate to call with questions or to seek additional information. To follow the latest updates from my office, like my Facebook page, follow me on Twitter, and subscribe to my e-newsletter. It is truly my honor to represent you and help in any way I can.
Congressman Drew Ferguson represents Georgia's 3rd Congressional District. He can be reached at his Newnan office at 1601 E. Highway 34, Suite B, Newnan, GA 30265, 770-683-2033; his Washington office at 1032 Longworth House Office Building, Washington, D.C., 20515, 202-225-5901; or at ferguson.house.gov .