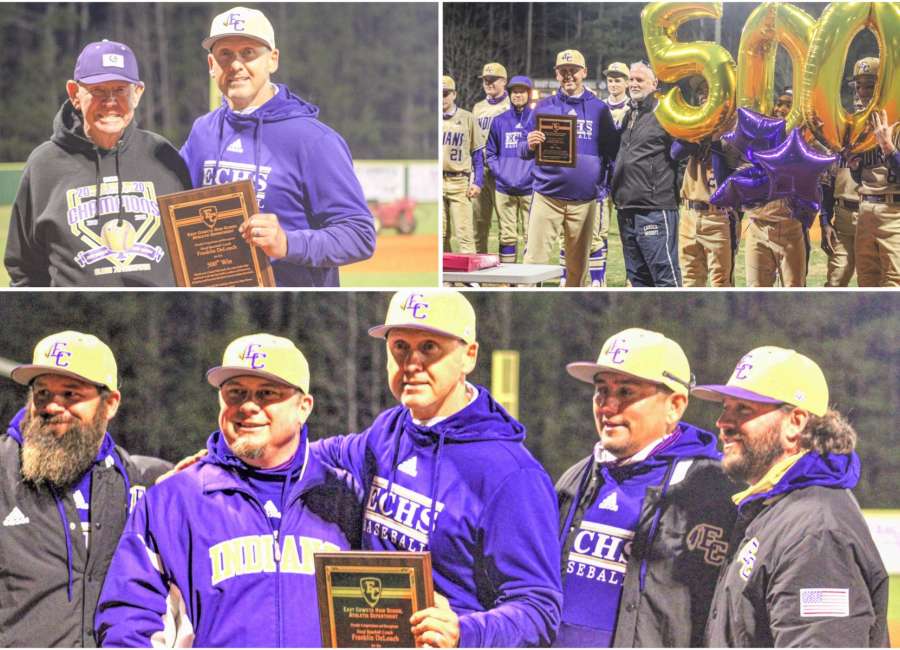 By: Rob Grubbs
On Friday night, the East Coweta Indians baseball team defeated the Glenwood (AL) Gators 6-3.
For the Indians, it improved their record to 13-5 and for Indians Head Coach Franklin DeLoach, it was the 500th win of his baseball coaching career.
He became the 35th high school baseball coach in the state of Georgia to earn 500 wins. He was joined in that prestigious category just a few hours earlier when East Paulding's' Tony Boyd won his 500th game on the same night.
In true fashion for a DeLoach coached team, the Indians made fewer mistakes, got solid pitching, and did the little things that it took to win. It has been a formula that has worked from the beginning.
In 1998, then 24-year-old Coach DeLoach took over the reins of the Creekside Seminoles team that finished 5-15 the year before. He improved them to 15-8 in his first year and 16-10 in year two. His first win was in February 1998 against Tri-Cities High School.
Coach DeLoach took the East Coweta head coach job in 2001 and took his first Indian team to the state playoffs after an 18-year hiatus. They earned a state berth against the top-seeded Lowndes County Vikings.
His success transcends to other sports, he is 69 career wins behind his softball record, where he is 569-144, including three GHSA state championships.
Overall, he has 1,069 wins in both sports. When asked what it took to get there, he quipped, "It just means you are getting old."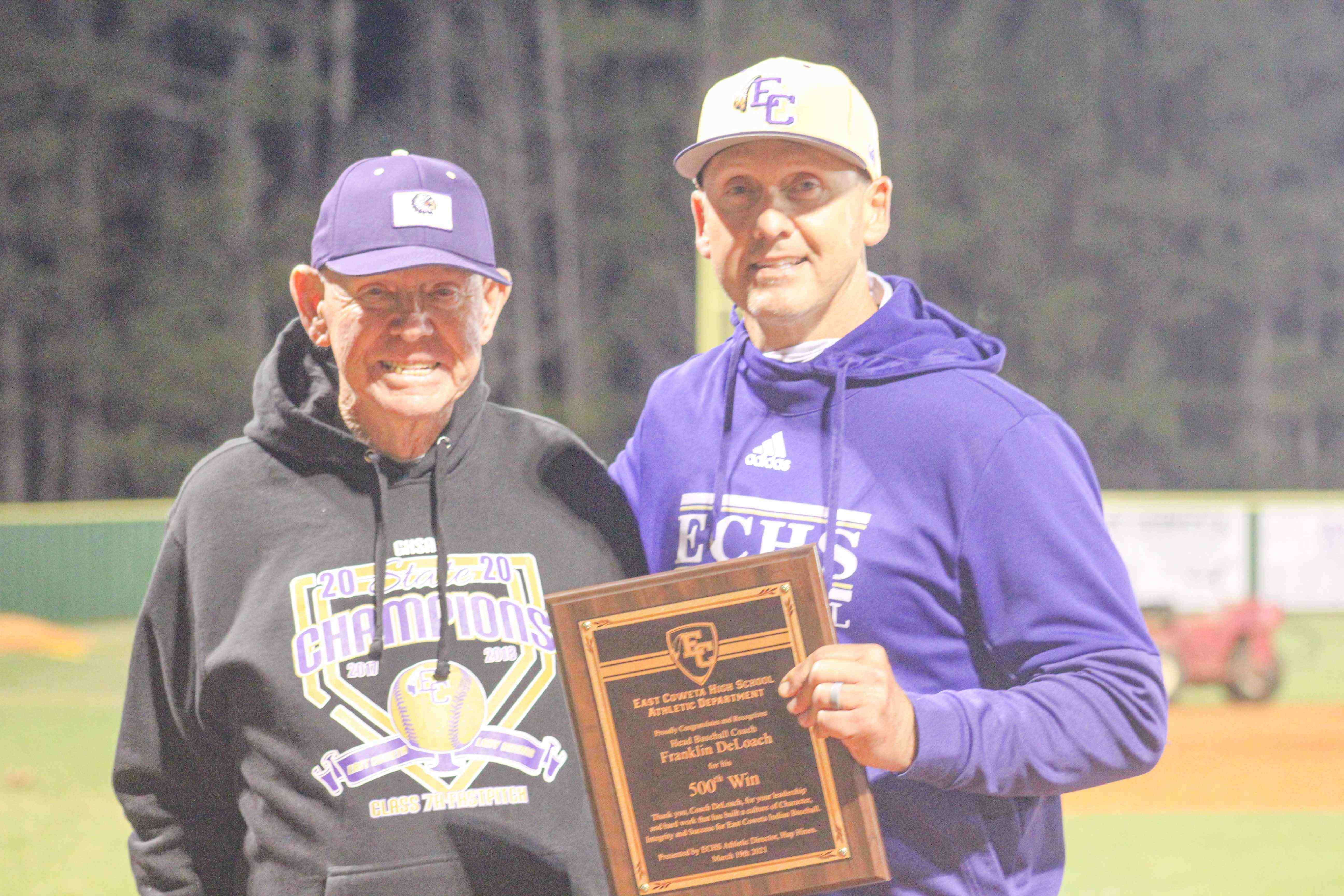 Head Coach DeLoach shares the special night with his father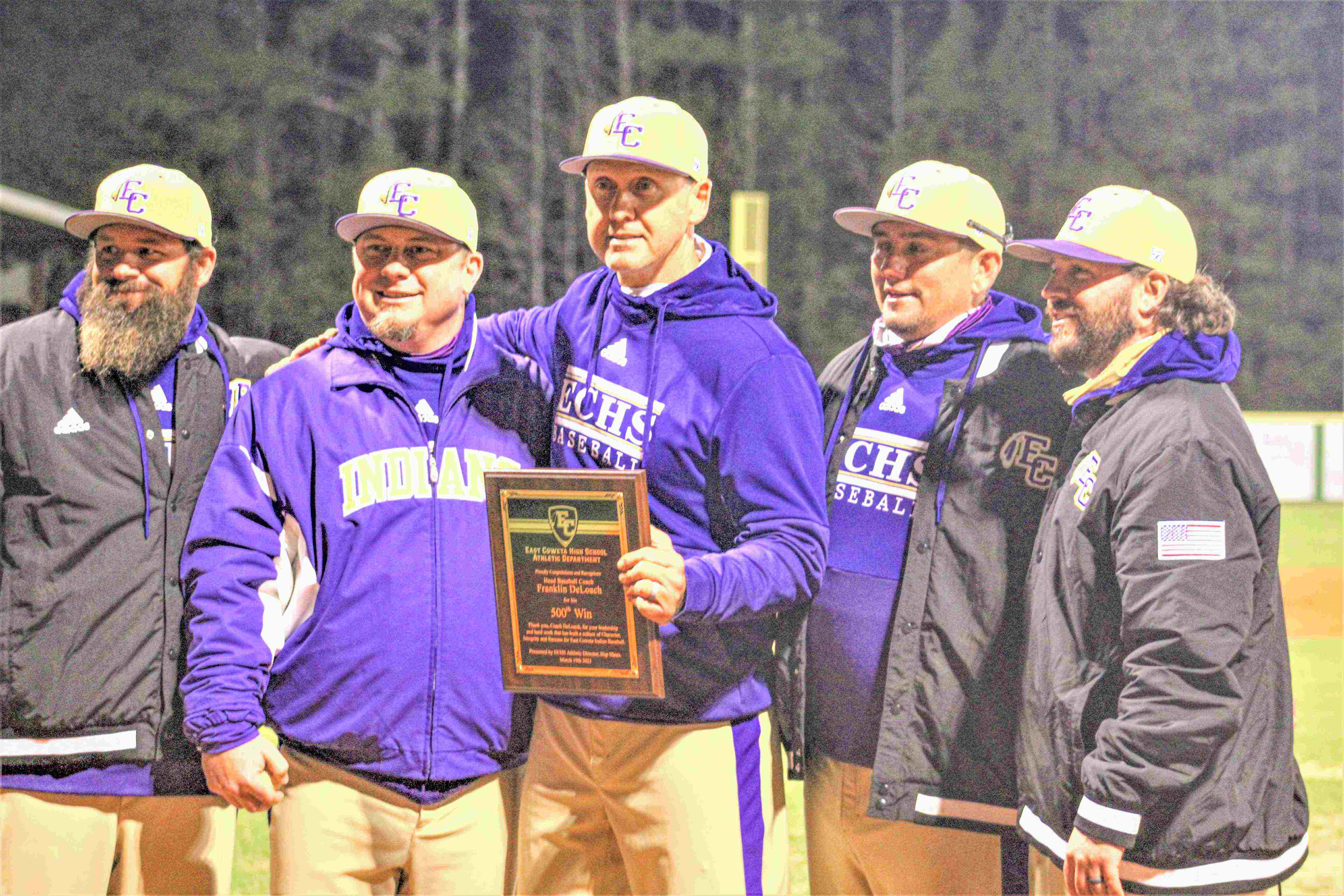 Head Coach Franklin DeLoach celebrates his 500th win with his coaching staff. From left to right, Coach Mark Barfield, Coach Brandon Blair, DeLoach, Coach Mark Bowles and Coach Tyler Ridgeway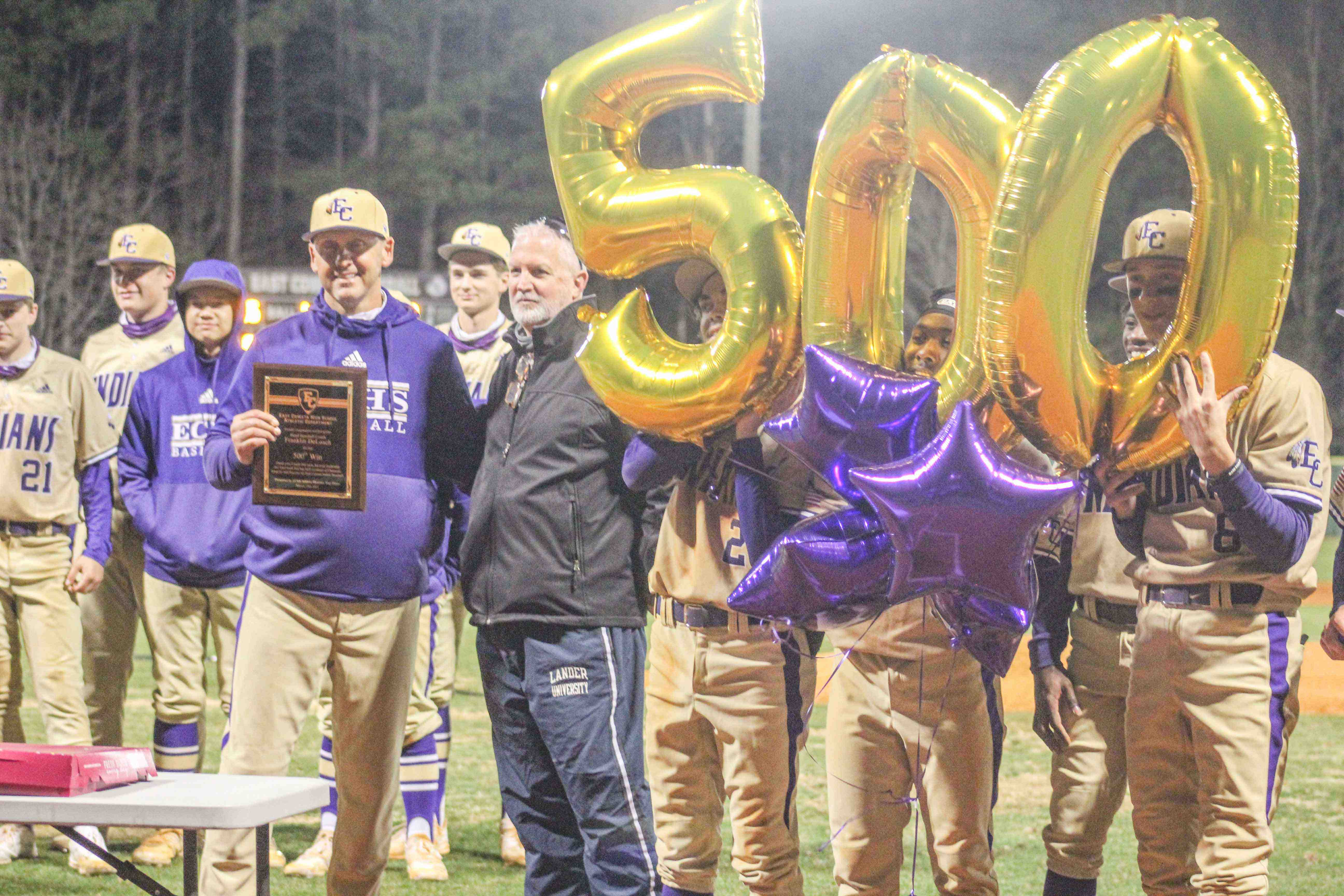 Coach DeLoach celebrates the historic moment with assistant Athletic Director Ronnie Vandiver and his team after their 6-3 win over the Glenwood Academy Gators on Friday night.