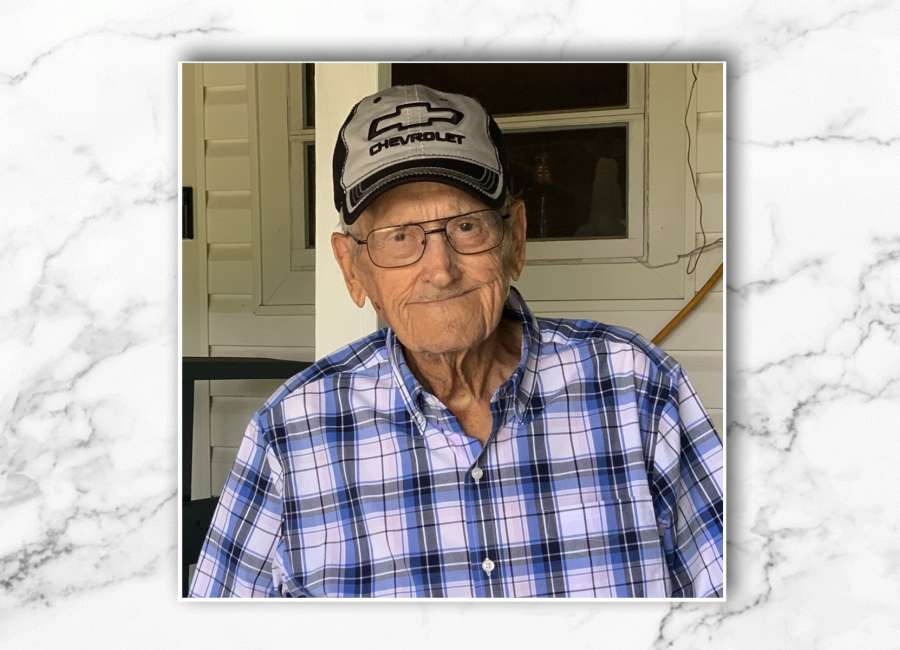 Charles Edward Wingo "Eddie" was born on October 22, 1930 to GP SR and Lillian Wingo.
Eddie was the 3rd of 4 Children. He passed away on March 26, 2021 peacefully at the home he built himself in 1957, surrounded by his daughter Mandy and his two dogs Lolly and Mo.

Eddie was a lifetime resident of Newnan and Coweta County. There was no other place in this world he wanted to reside. Eddie enlisted in the US Army and fought in the Korean War in the 1950's.
He retired from his business "Wingo Welding" in 1992 and enjoyed his retirement farming, raising cattle and anything else outdoors.
He was preceded in death by his wife of 44 Years, Marcia L Wingo, his parents GP Sr and Lillian Wingo, his brothers GP Wingo JR and Billy Wingo, his sister Joanne Johnston and his Grandson Matt Carroll.
He is survived by his daughters Mandy Wingo, Connie Triplett and Karen Wingo Parnell, many grandchildren and great grandchildren, and many nieces and nephews."
The funeral service celebrating Eddie's life is Tuesday, March 30, 2021 at 2 p.m. in the chapel of McKoon Funeral Home, 38 Jackson Street, in Newnan. Burial will follow the service at Forest Lawn Memorial Park in Newnan. The family will receive friends on Tuesday from 12:00 PM until service time at the funeral home.
Condolences may be expressed to the family online at www.mckoon.com.
McKoon Funeral Home & Crematory 770-253-4580