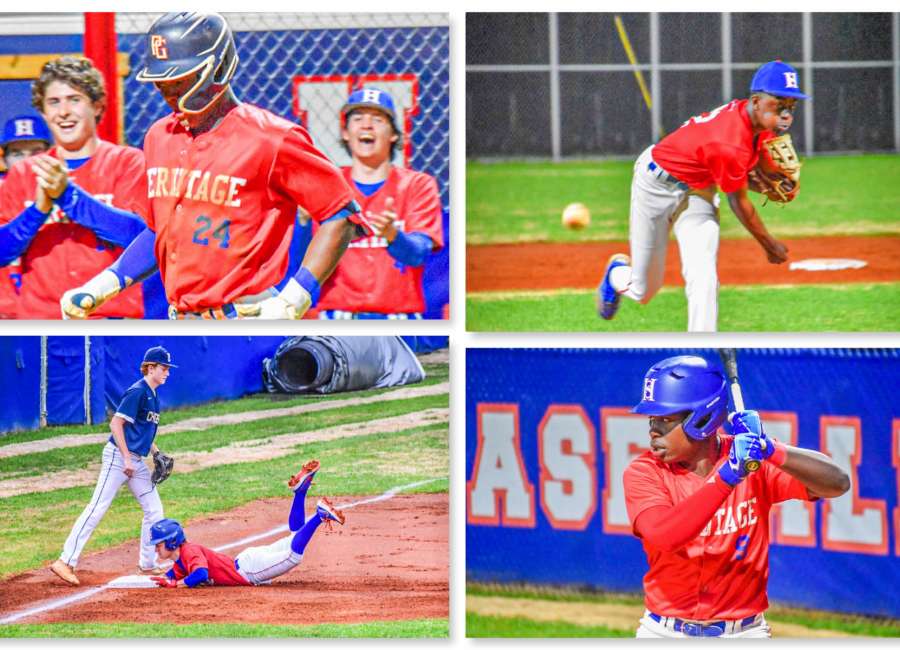 It's not often a team that trails 7-1 in the second inning comes back to run-rule an opponent in the sixth inning, but the Heritage Hawks did just that Monday night.
They hosted the Eagles Landing Christian Academy Chargers and pounded out 16 hits and scored 22 runs on their way to a 22-12 win.
Yannis Rembert was a one-man wrecking crew, he went four-for-four with four RBI, two walks and two stolen bases for the Hawks.
Braxton Goodwin added three hits while Andrew Rich, Calvin Baker and Evan Jackson each had two hits.
Baker ended the game with five RBI and the Hawks earned 16 walks.
Jackson pitched four solid innings to earn the victory and improve the Hawks to 3-2 on the young season.
Heritage returns to the diamond on Thursday night to host Holy Innocents.
Photos by Clay Neely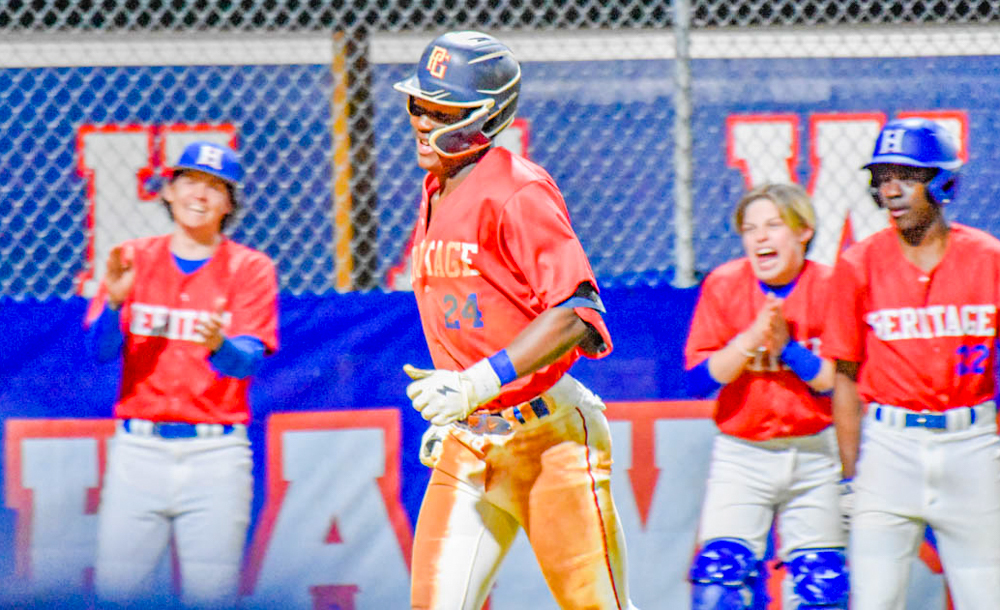 Yannis Rembert touches home after his fourth-inning home run gave the Hawks an 8-7 lead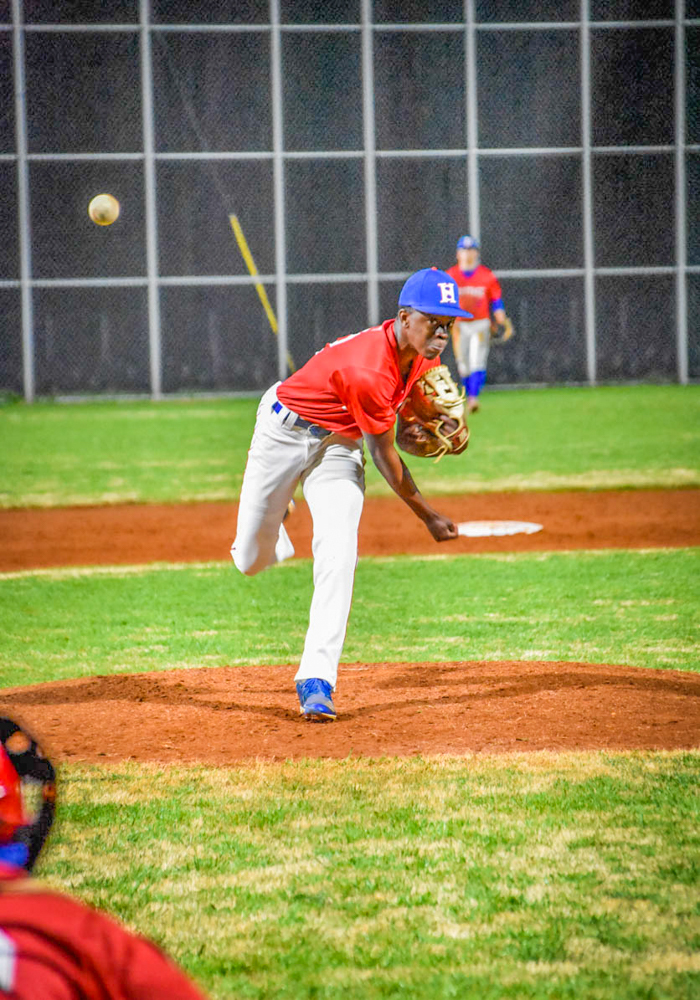 Evan Jackson pitched four innings for the Hawks and earned the win.
Andrew Rich is safe at third with a head-first slide.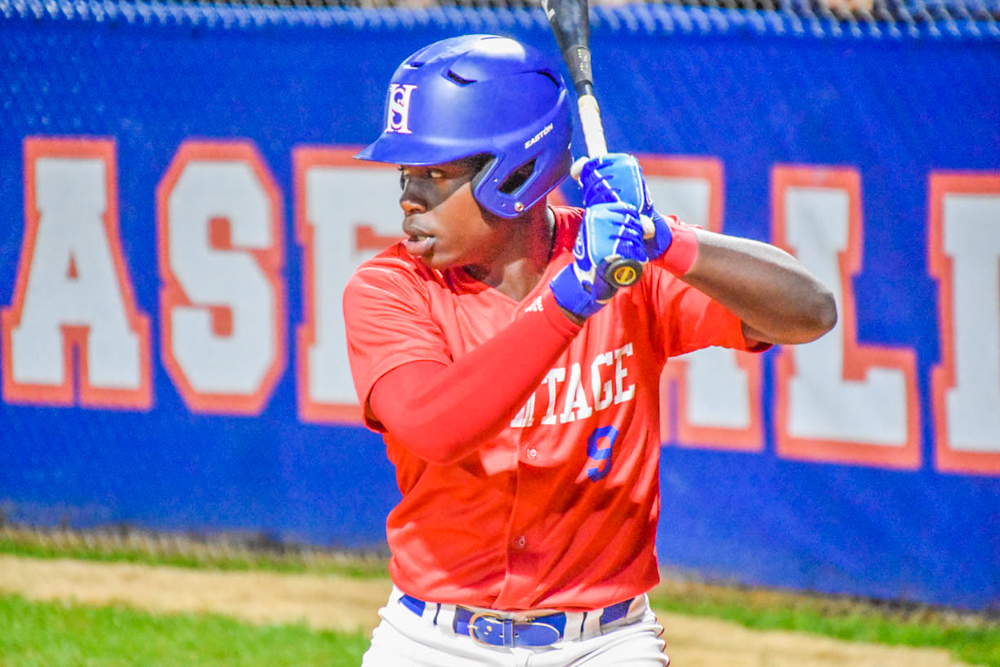 Calvin Baker ended the game with five RBI.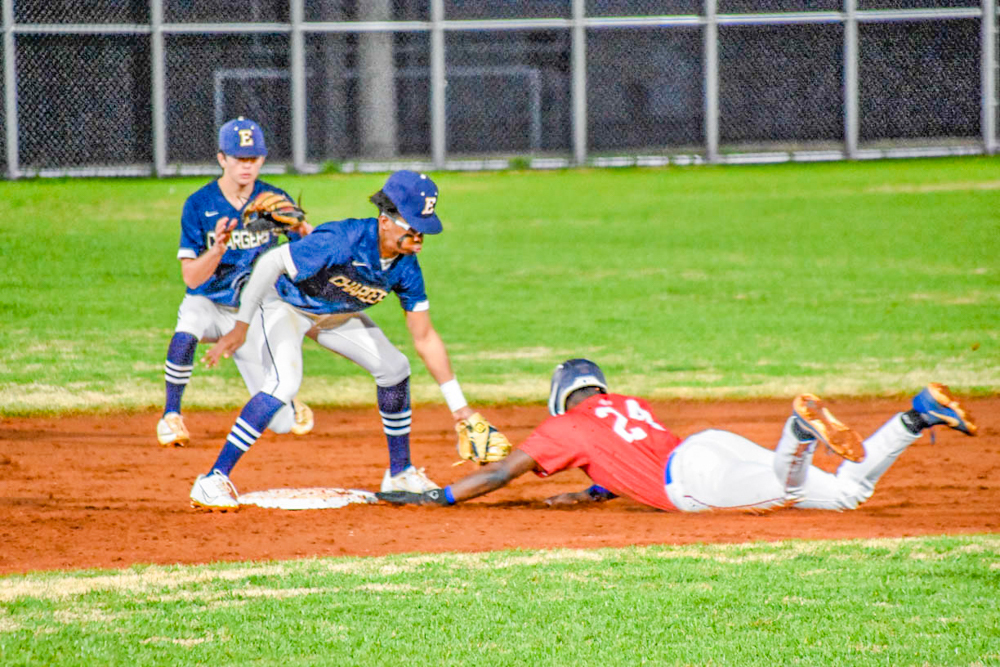 It was a big night for Yannis Rembert, four-for-four, four RBI and two stolen bases, including this one of second base