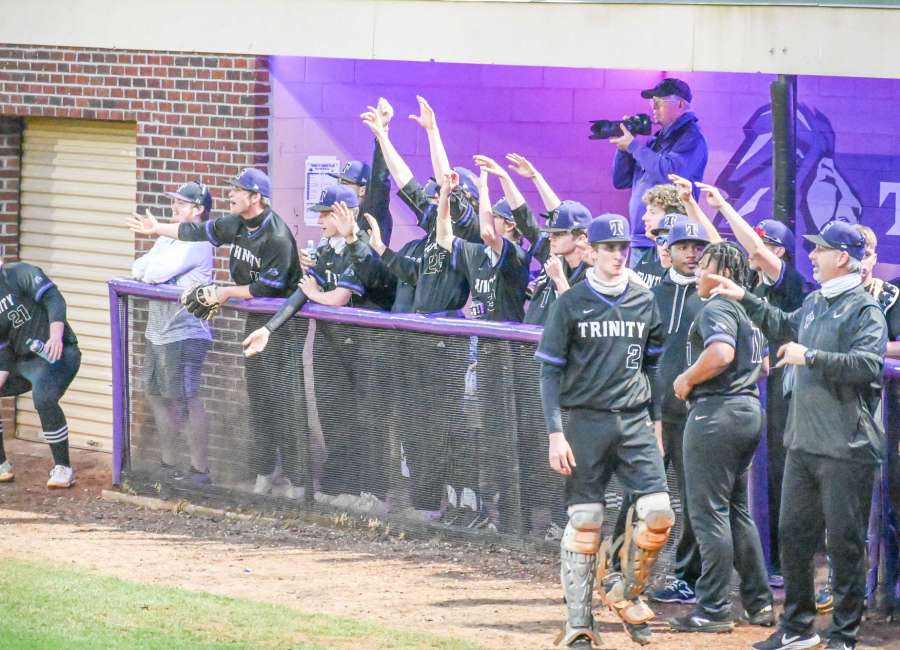 The Trinity Christian Lions won their fourth game in a row Friday night with a 9-4 win over the Eagles Landing Christian Academy (ELCA) Chargers.
They fell behind 3-0 but used a seven run third inning to pull away for the 9-4 win.
Justin Blaylock, Amari Collings, Tucker Mask, Henry Brodnax and Tai Peete all drove in runs in the productive third frame. They sealed the game an inning later on a double by Jimbo Batchelor.
Head Coach Blake Austin called on three hurlers to get the victory, Carson Beach started and went three innings, Aedan Cates also had three innings and Peete finished with the final inning. They struck out ten ELCA hitters between them.
The Lions return to action Thursday night when they host Brookstone and then travel to Columbus to play Brookstone again on Friday night.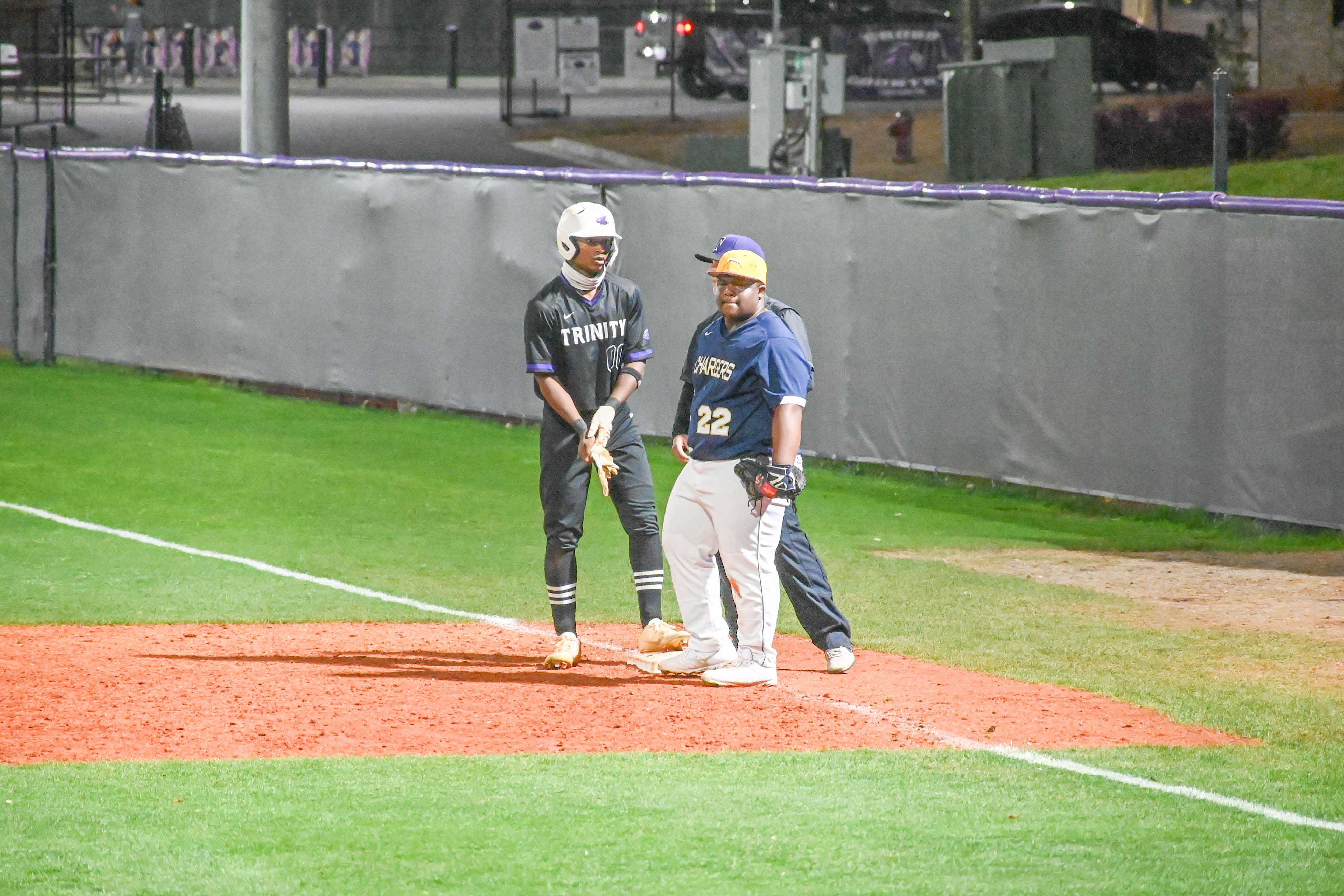 Aaron Gates got on base three times in the win, including this walk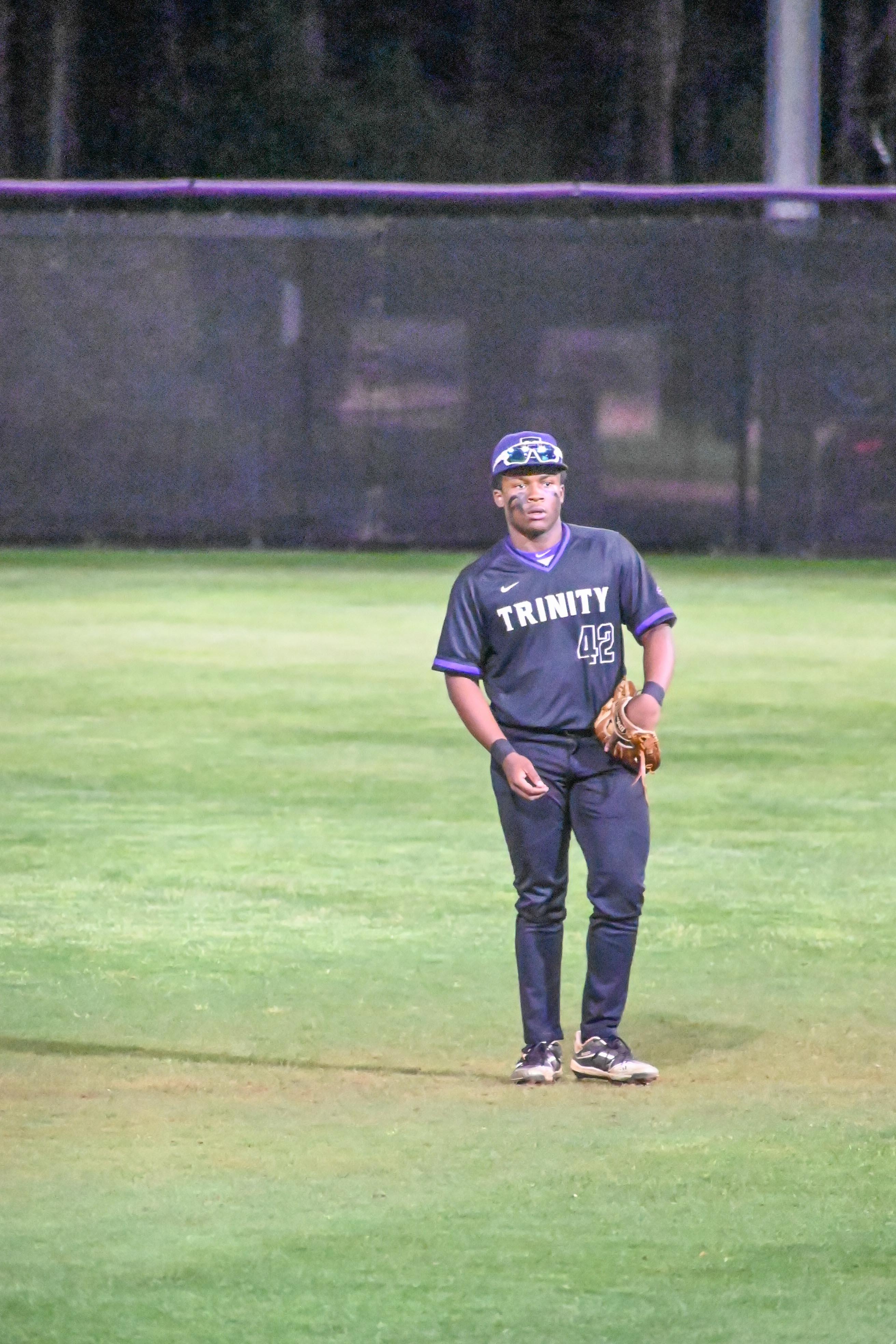 Second baseman Jayce Blalock in defensive position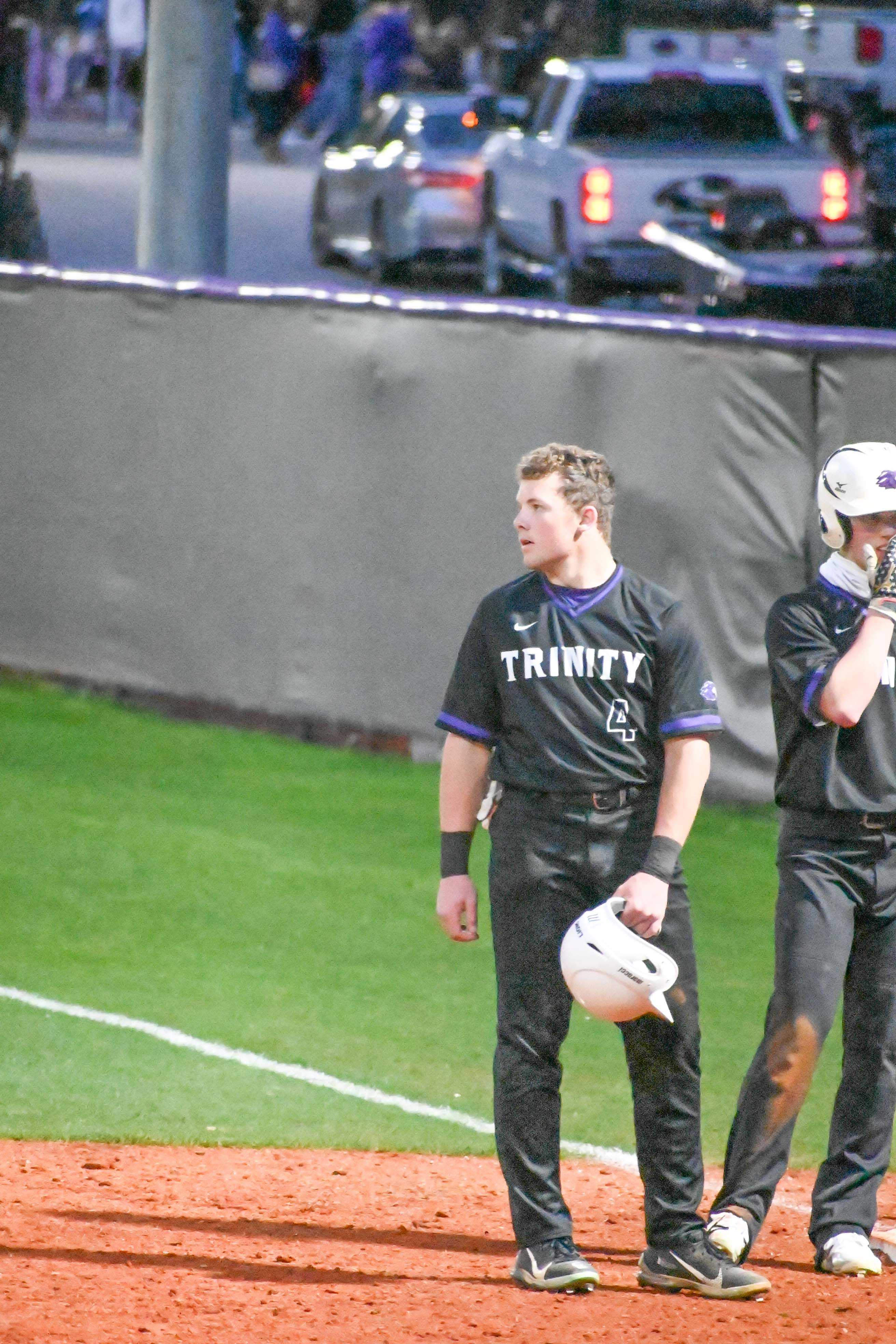 Jimbo Batchelor peeks at the scoreboard after his run scoring double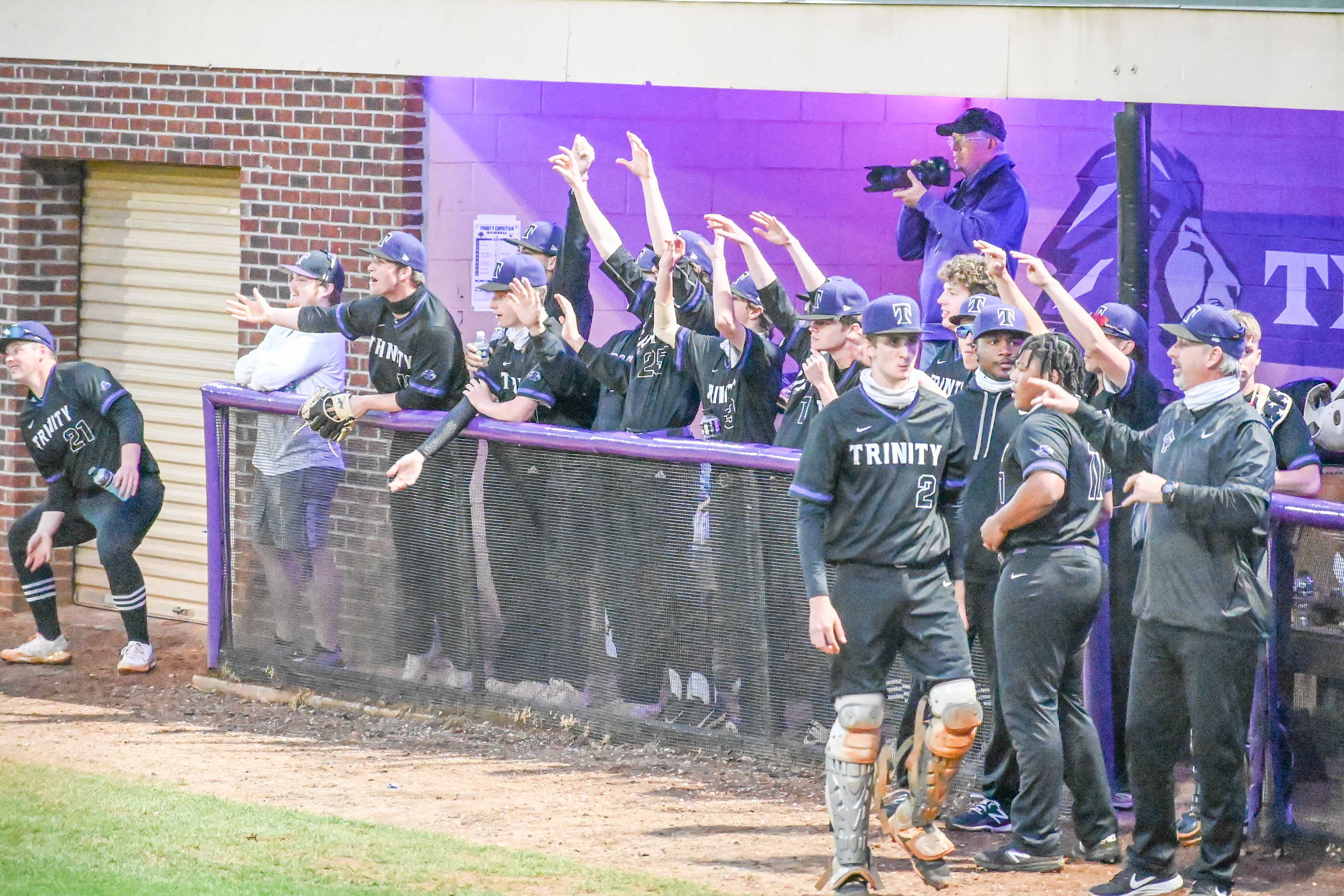 The Trinity Christian dugout erupts during the seven run third inning