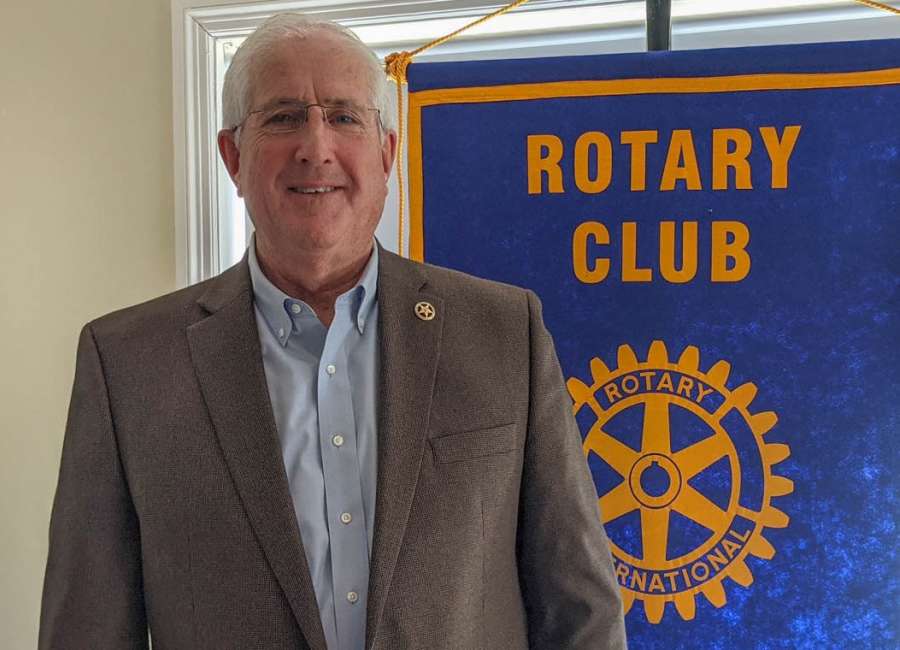 Former Coweta County Sheriff Mike Yeager provided a window into his new role as a U.S. marshal during Friday's meeting of the Newnan Rotary Club.

"Being sheriff was the best job I ever had, but I couldn't retire completely," Yeager said. "Being a marshal has been a great transition, although my days could be numbered with the new administration."
Yeager, who will celebrate 42 years in law enforcement next month, was appointed for the position by then-president Donald Trump, but his confirmation didn't occur until 2019.
"At the time, I took over a mess, so it makes you feel good when people in D.C. say we're doing good now," he said. "Our success is based on the men and women who make up the Marshal's Office."
As the oldest federal law enforcement agency, Yeager said the traditions run rich within the program. As head of the Northern District of Georgia, he oversees 46 counties ranging from Heard County to the South Carolina border.
His duties include federal judiciary protection, federal fugitive apprehension, seized asset management, federal prisoner housing and transportation, and Witness Security Program operation.
"Our primary mission is to capture fugitives — not just those with federal warrants, but also assisting local and state agencies," he said.
Despite a lack of jury trials, Yeager said things haven't slowed down considerably, with plenty of hearings, pleas and sentencing happening.
However, the wheels of justice move a little slower on the federal level, and that's something he's taken some time to get used to.
Catching criminals on the federal level isn't too different than Coweta County, Yeager said, attributing the success of the marshal's office to old-school investigation work, looking for "the worst of the worst."
"Atlanta is a hub for criminals," Yeager said. "People fleeing from the law across the country find themselves in Atlanta for some reason, and that's why we're one of the busiest offices in the country."
While his future as a marshal remains uncertain with the new administration, Yeager said it's been the opportunity of a lifetime and has been proud to serve.
"It could be a short stint, but I appreciate the state leaders in the U.S. Senate and House putting in a good word for me," he said. "I appreciate the President giving me an opportunity to do this."