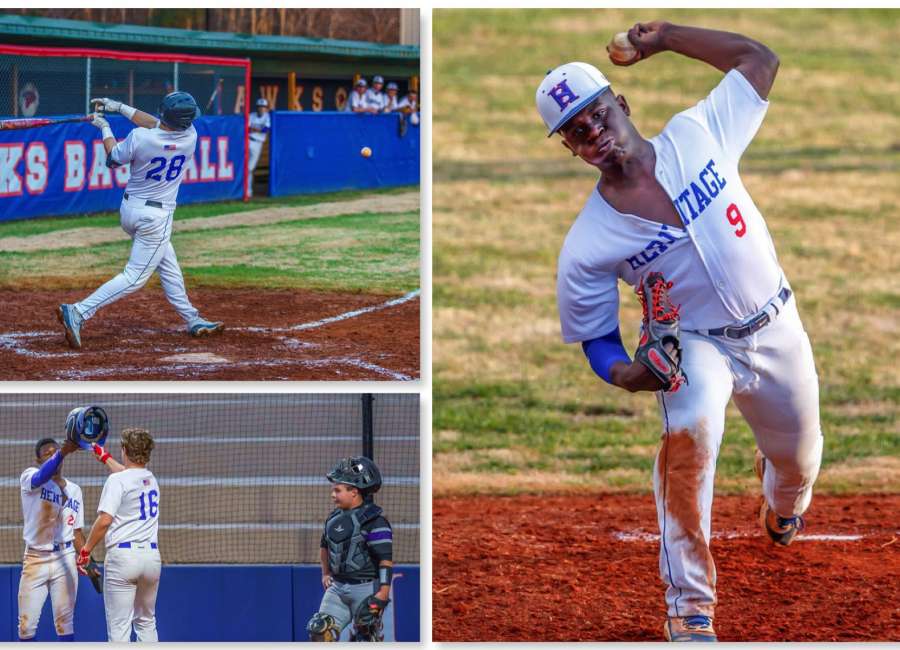 The Heritage Hawks unveiled their baseball 2021 roster with a scrimmage game on Wednesday against Kings Ridge Christian. Optimism abounds as the Hawks have a balanced batting order and a solid pitching staff. They gave an early glimpse of what to expect with a 7-2 victory.
Georgia State baseball signee David White hit a two-home run homer and pitched a perfect inning, striking out the side to start the game. Luke Stoffle pitched the second inning and struck out the side as well.
Andrew Rich, Calvin Baker, Jay Chapman, Yannis Rempert, David White, Thomas Gray and Noah Meyers all had hits for the Hawks.
The Hawks open their season next Friday on the road at Strong Rock Christian.

Photos by Chris Martin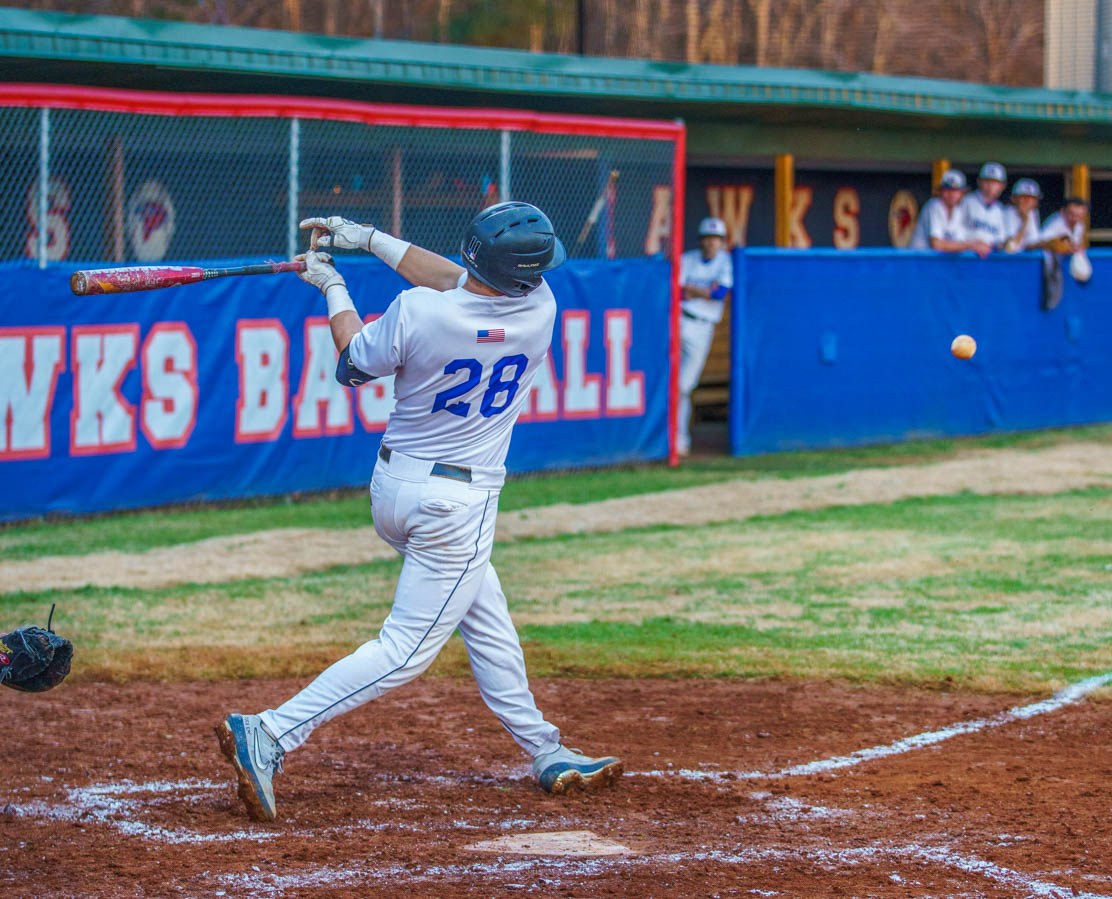 Harris Celata brings an additional big bat to the middle of Heritage's batting order.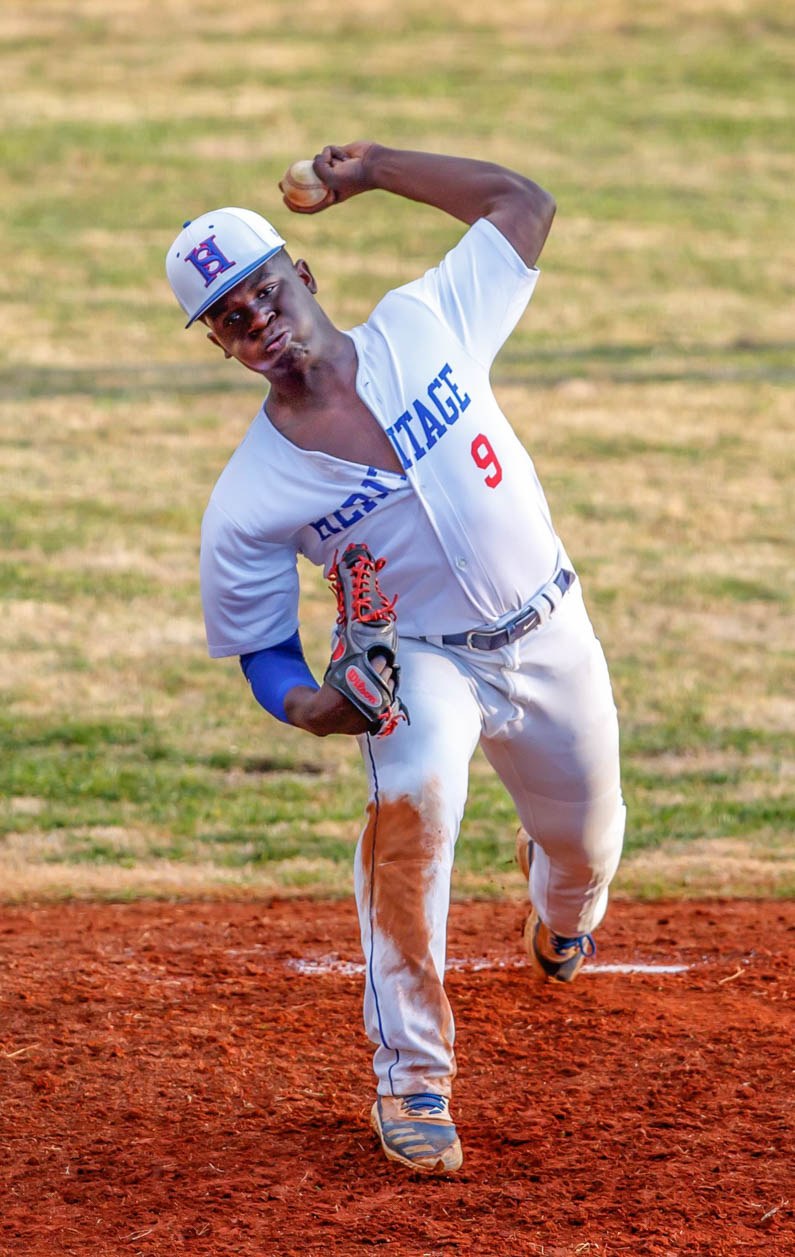 Calvin Baker unbuttons the top of his jersey to let a fastball rip.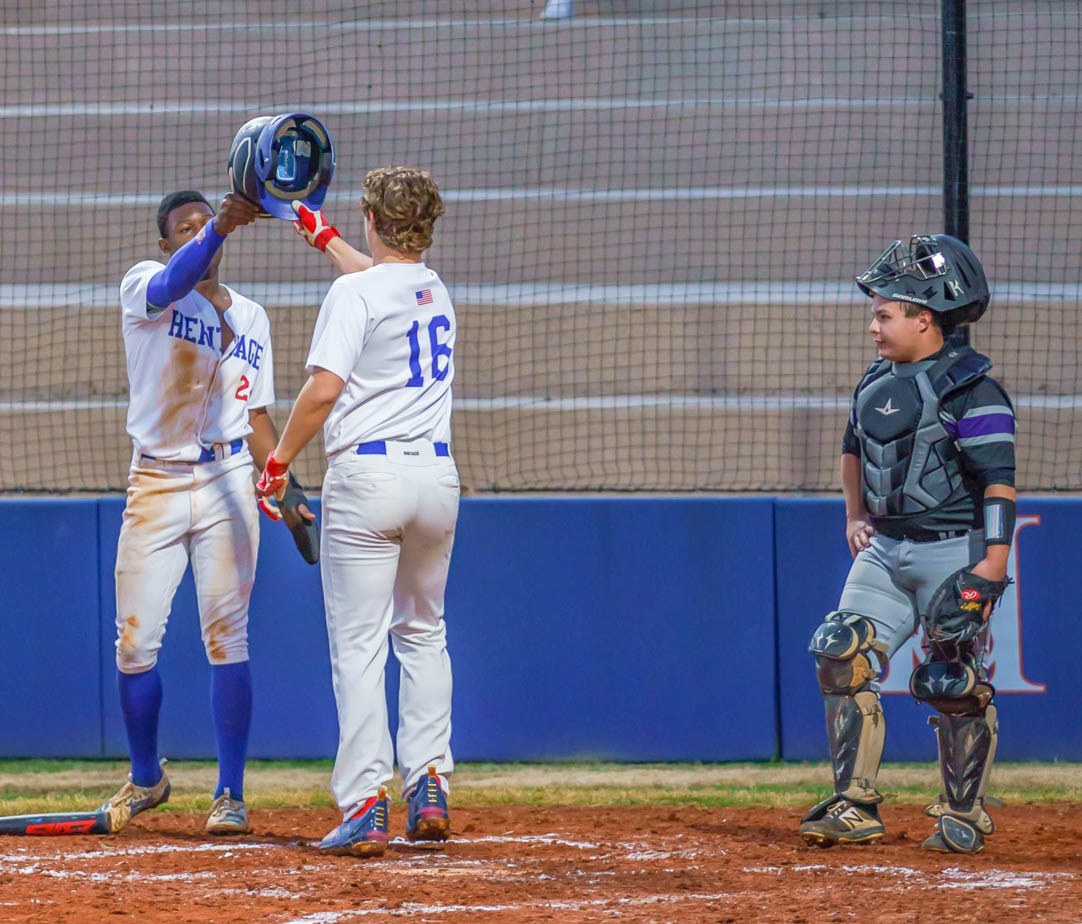 Yannis Rembert congratulates David White after his two-run homerun.