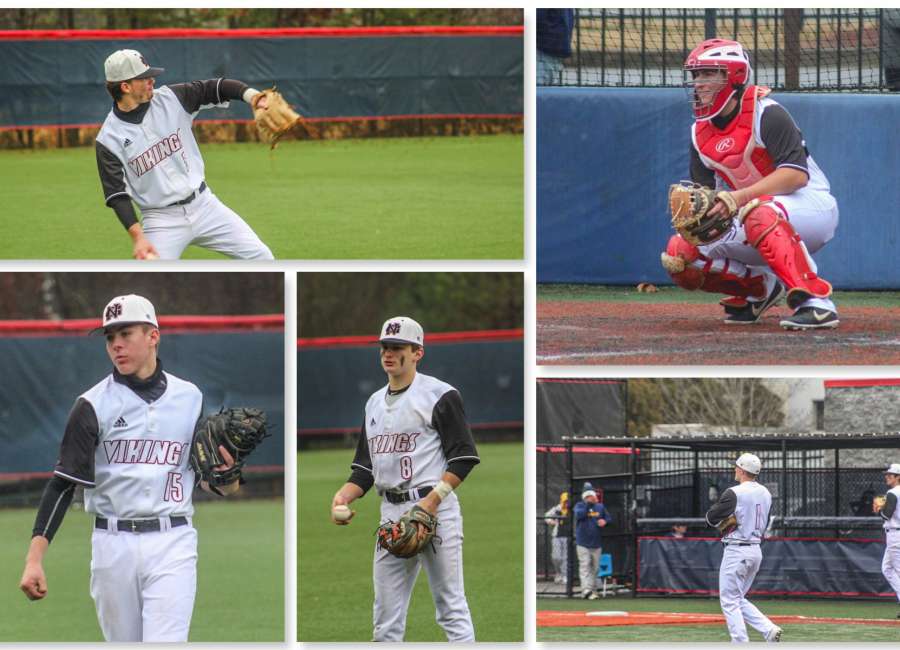 The weather was damp and cold, but the start of the high school baseball season brought optimism to warm up the bundled crowd.
And when the Northgate Vikings scored four runs in the bottom of the fifth of Game Two for a 5-2, everyone went home ready for warmer weather and good baseball.
The games against Troup County from Region 5-4A were moved to the Homeplate Facility in Peachtree City which has a synthetic playing surface. Recent rains made the move practical and kept the Vikings' home uniforms a pristine white that would have been impossible on a dirt infield.
After losing Game One, the Vikings went to the bottom of the fifth trailing 2-1. Ben Traxler and Charlie Dewey both drive in runs to close out the 5-2 victory.
The Vikings got solid pitching from Tommy Ivan and Logan Bolinger, who held Troup to four hits and one earned run. The game also ushered in new GHSA baseball procedures put into place for COVID-19 safety measures.
Per the GHSA, pitchers are not allowed to lick their fingers, touch their hands to their mouth, or blow into their hands prior to throwing a pitch. If a pitcher does any of those things, umpires have been told to call a dead ball and remove the ball from play so it may be sanitized.
These may be reasonable under perfect conditions, but cold conditions require pitchers to warm their hands which caused constant stops in action.
Jackson Butz was the unlucky Vikings starter in Game One. He struck out five in four innings and did not give up an earned run but came away with the loss. Dewey and Jackson Randolph drove in runs in the losing effort.
Dewey, the Vikings leadoff hitter, had a huge day at the plate. He finished the doubleheader 5-for-7 with three RBI. Glancy added three hits in the twin-bill.
The Vikings return to the field on Thursday when they travel to play Columbus High School on the road.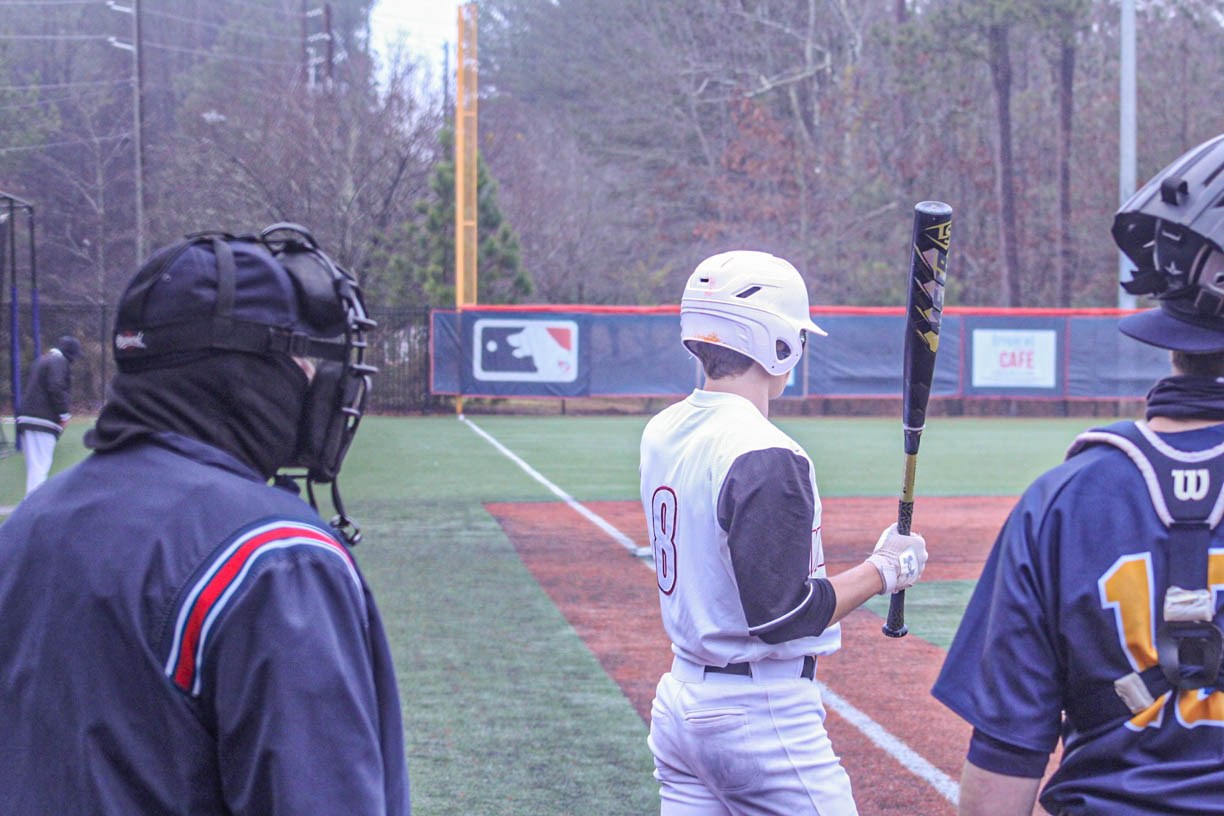 Charlie Dewey steps to the plate at the bottom of the first of Game Two.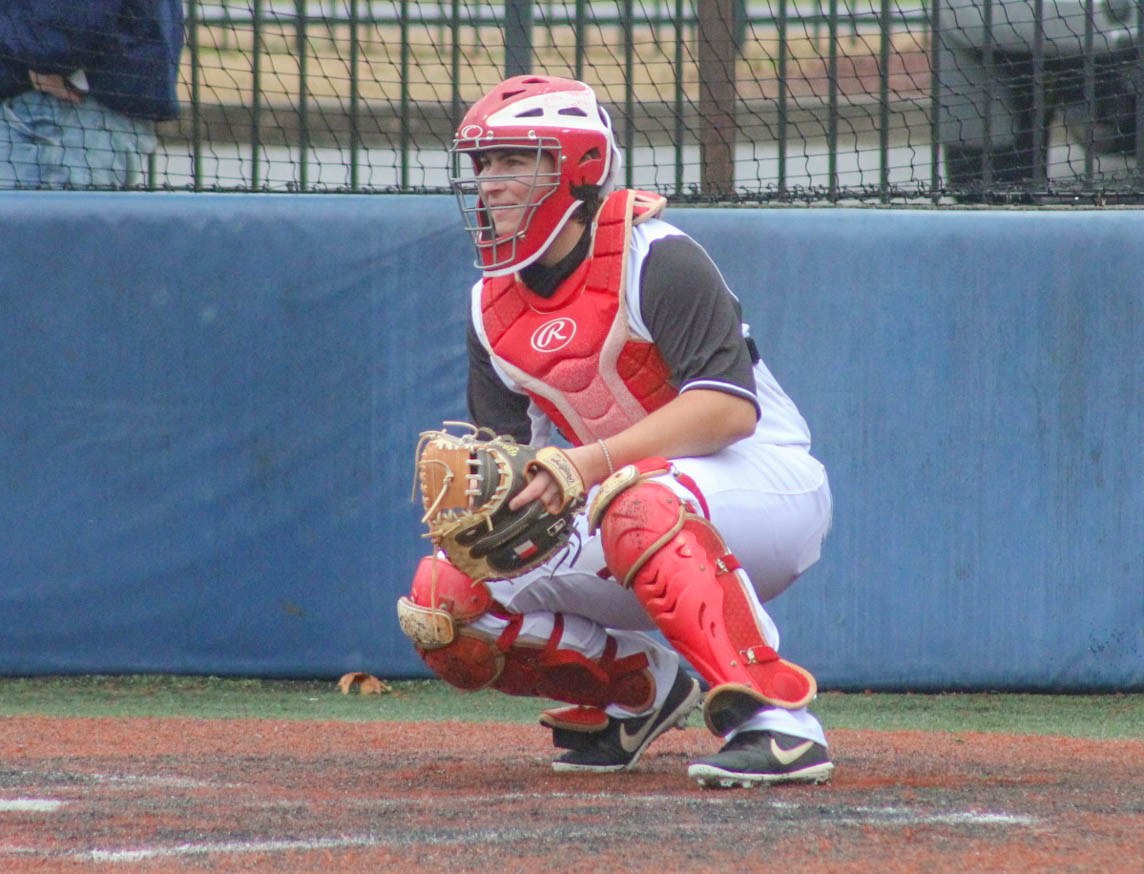 Catcher Jak Everett warms up starting pitcher Tommy Ivan.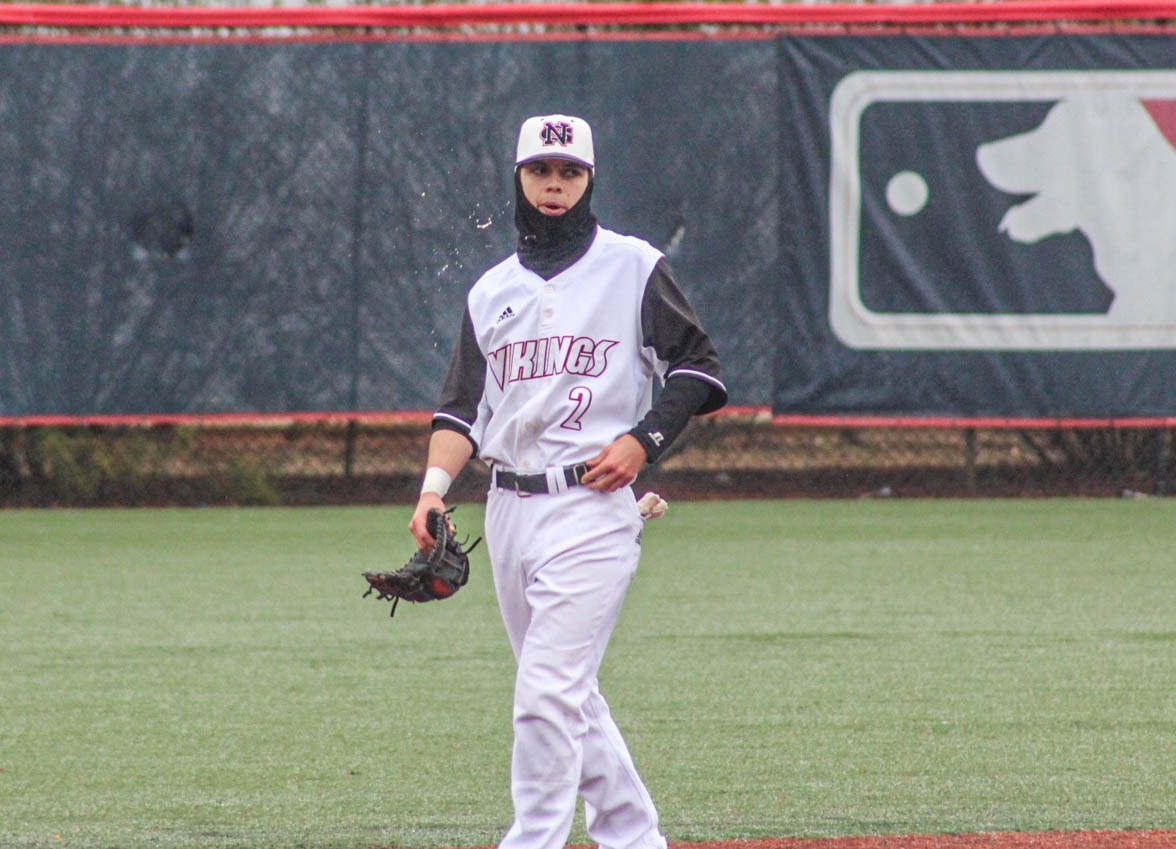 Jadon Woodall got the start at second base in Game Two against Troup County.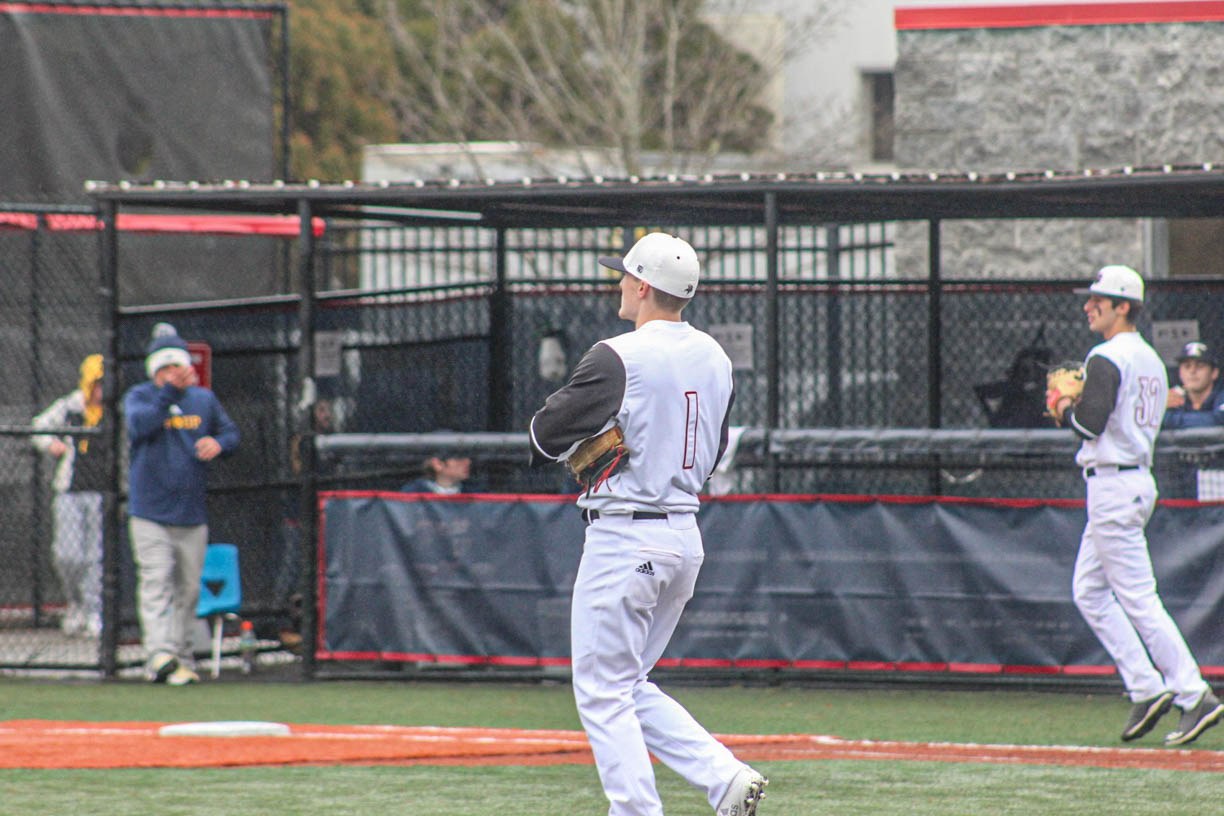 Pitcher Tommy Ivan had to deal with the cold and with the GHSA rules for dealing with COVID-19.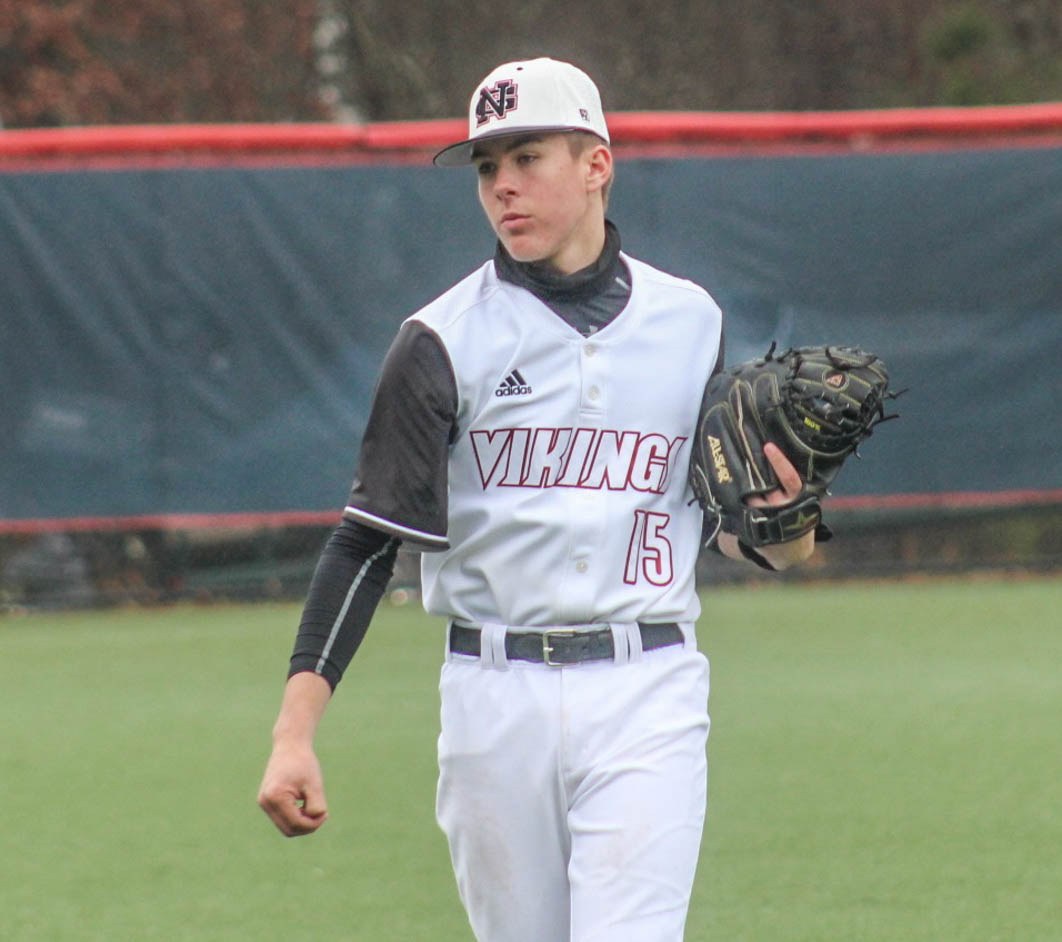 Jackson Randolph had an RBI in the Vikings' first game of the day.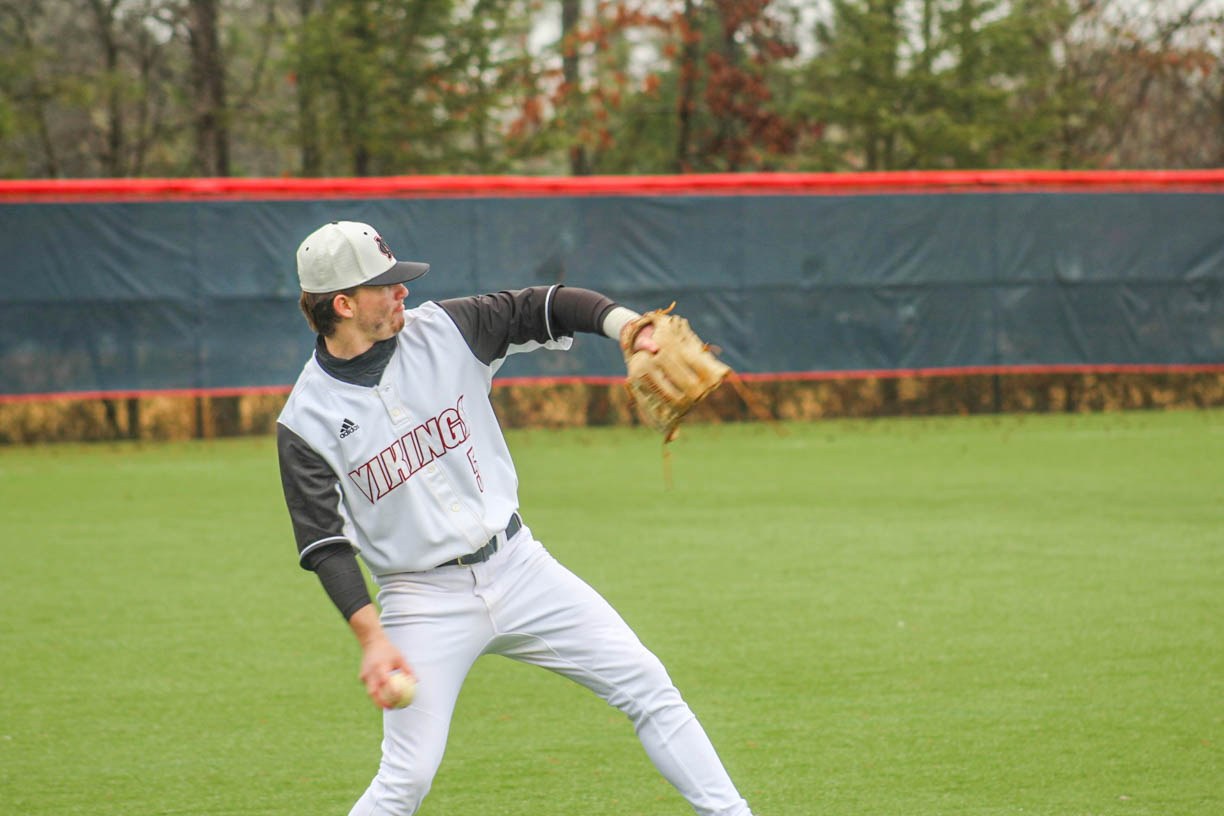 Blake Glancy did a solid job batting second for the Vikings in their opening doubleheader against Troup County.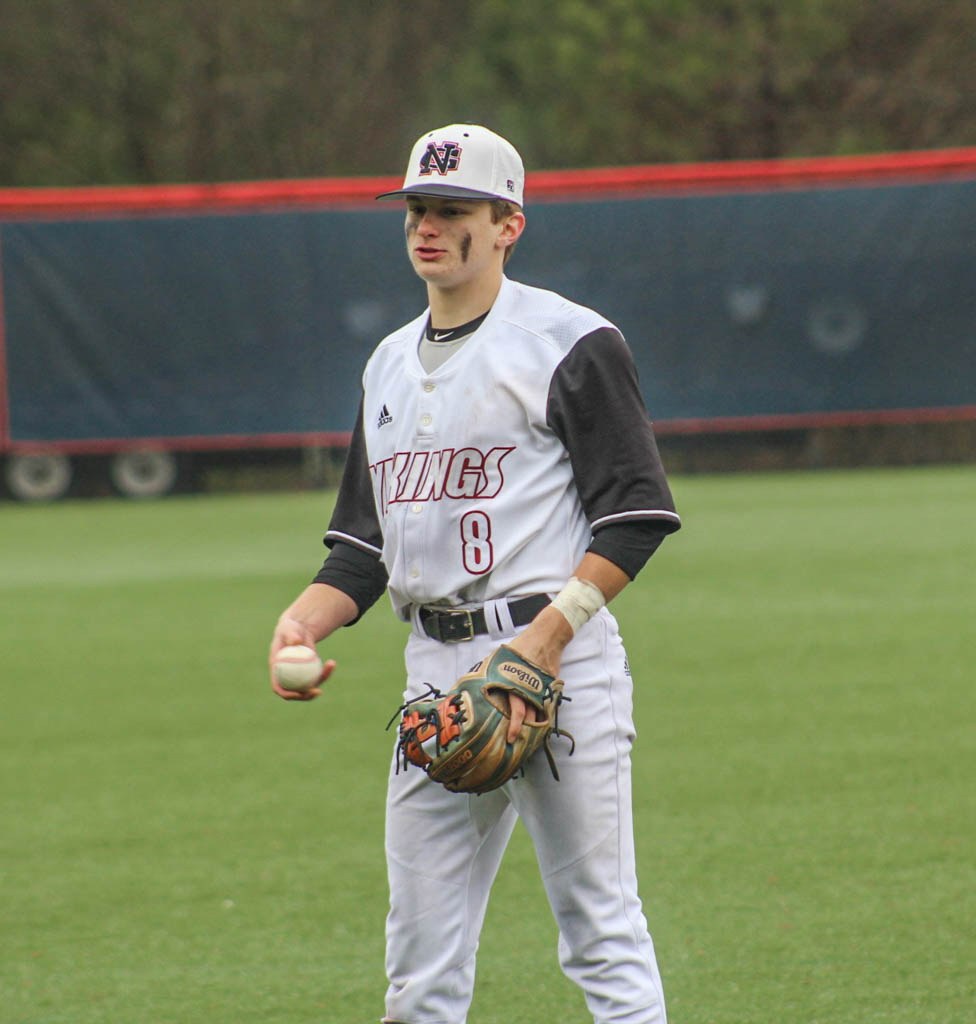 Viking Charlie Dewey led the offense with five hits and three RBIs.