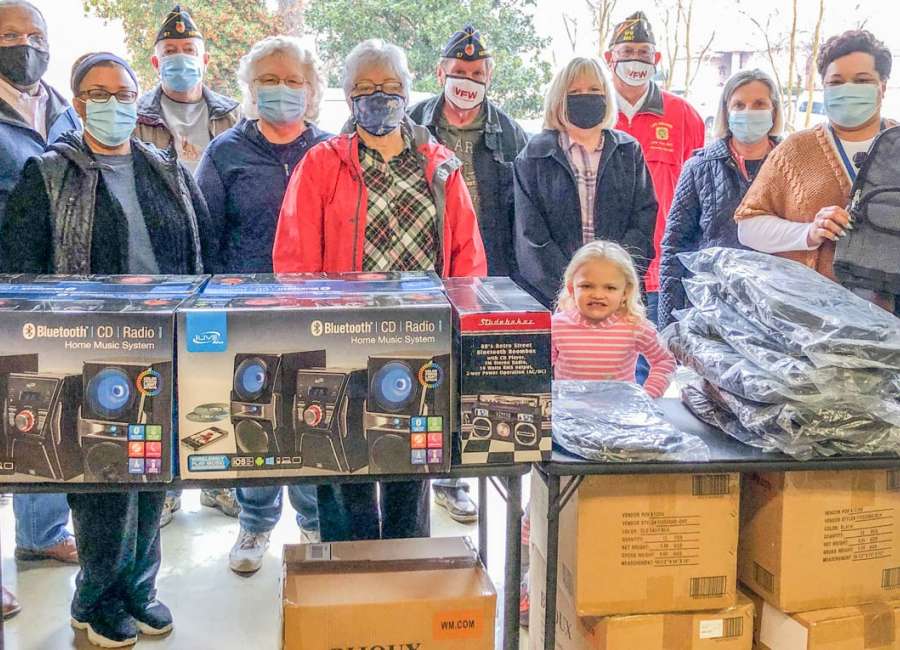 VFW Post 2667 and Auxiliary and American Legion Post 57 and Auxiliary recently donated stereo equipment to Trinka Davis Veterans Village to bring a little more sunshine into their days with music.
All organizations worked together to be able to donate 75 backpacks to the Ft. McPherson Homeless Clothes Closet.
From left are Trinka Davis Recreation Therapists Stephen DaValt, Jaynee McGhee, and George Harkins, VFW & American Legion Members, Sharon Harkins, Jackie Angel Bob Ward, Lisa Carroll, Kenzie Angel, Billy Alford, Jean Ward, and Voluntary Service Specialist Gwen Ramos.